This post contains affiliate links.

Searching for the perfect middle name for Milo, but can't quite find one that sounds just right?
I've got you, mama.
Today, I've put together the ultimate list of cute, unique and modern middle names for Milo, and even my favorite names like Milo, just in case you aren't completely certain about Milo quite yet.
Let's jump in –
About the Name Milo
Did you know that the name Milo, commonly pronounced my-low in North America, is actually pronounced me-low in many other languages?
In fact, Milos is the name of a totally unique Greek island in the Aegean sea that's white volcanic rock formations could be named the eight wonder of the world.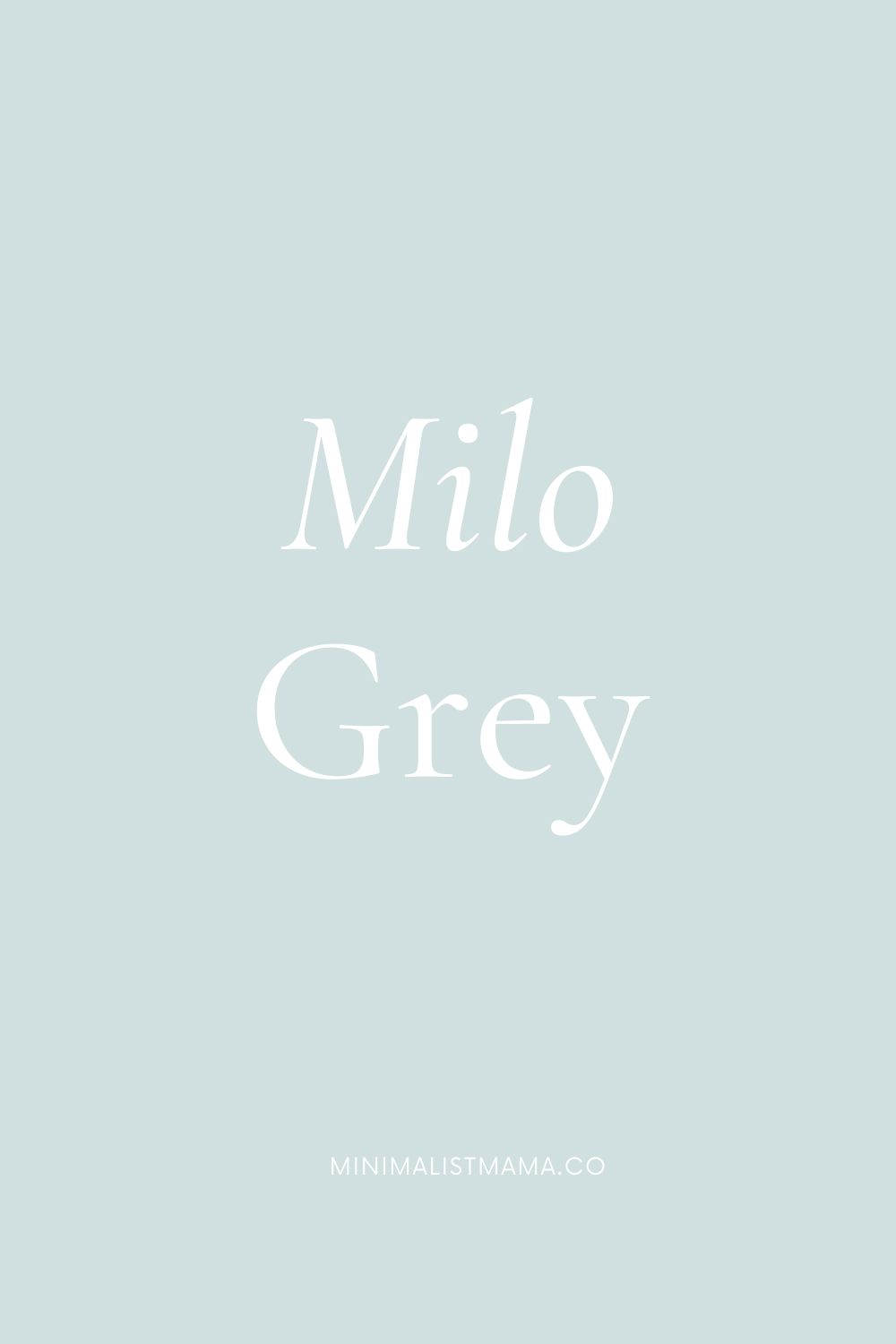 Spend a summer backpacking Europe before babe was on the way?
Choosing the name Milo for your baby could be a wonderful tribute to the wanderlust that inspired you, and a special way to pass that wonder of the world down to your little one.
Is Milo a popular name?
Though the name Milo is one that is said to have seen its fair share of popularity in the medieval ages, as a Germanic form of the names Miles, in today's modern times, there's no doubt its making a comeback.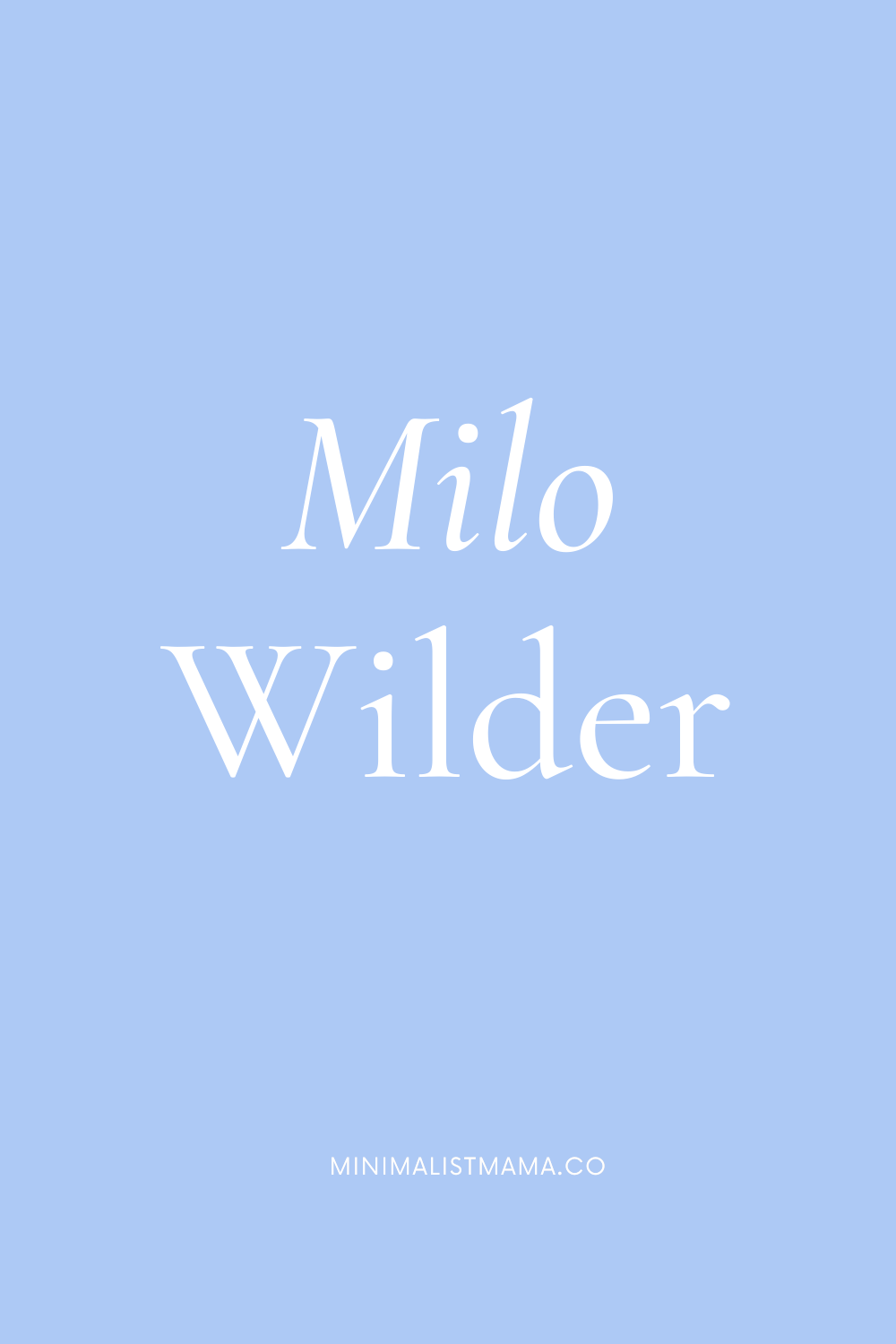 Having completely dropped off the top name charts in the mid 1900s, the name Milo began its climb up the rankings in the early 2000s, settling in as the 134th most popular boys name in the US in 2020.
In fact, the name Milo hasn't ever seen such popularity. Will it continue to climb the charts?
Only time will tell…
Names Like Milo
Love the name Milo, but can't convince your partner? Still open to baby name ideas?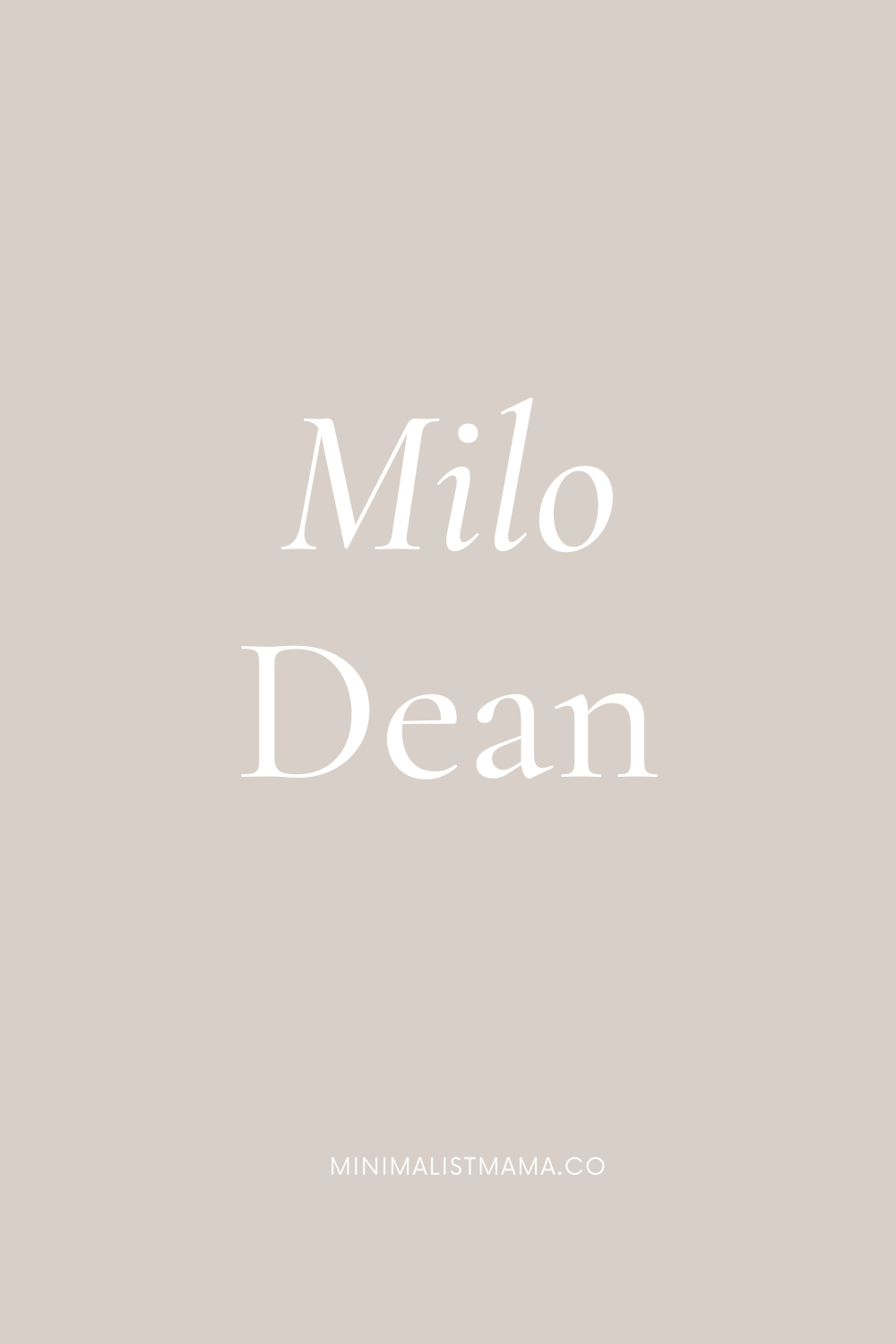 What names are similar to Milo? 
Here are some more names like Milo:
Milos
Leo
Arlo
Theo
Miles
Myko
Mateo
Elio
Arno
The Best Middle Names for Milo
Here are my favorite, hand-picked middle names for Milo:
Milo August
Milo Elliott
Milo Theodore
Milo Rylie
Milo Grey
Milo Evander
Milo Ezra
Milo Isaiah
Milo Gideon
Milo Rhodes
Milo James
Milo Wolf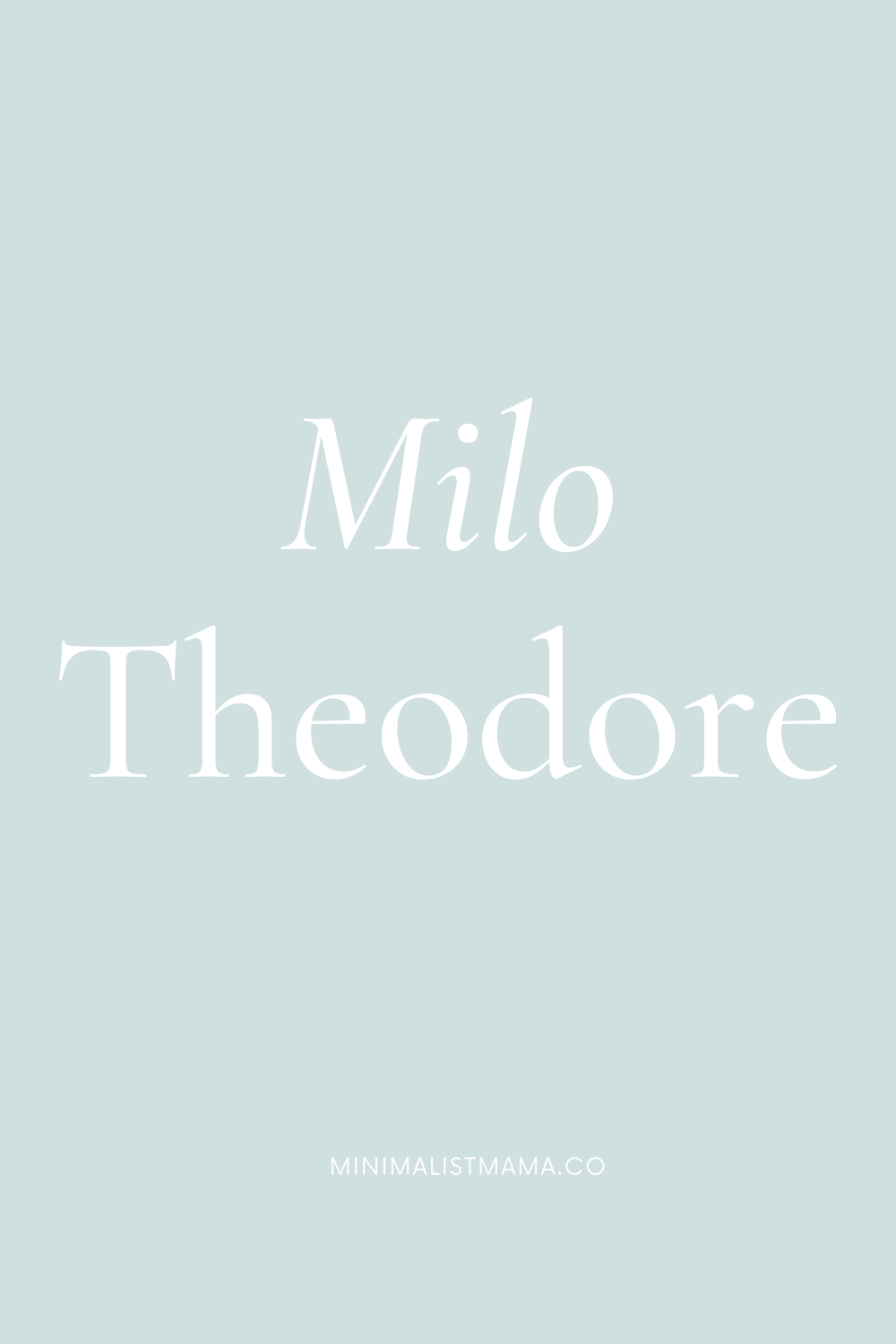 Milo Lucas
Milo Everett
Milo Cade
Milo Julian
Milo Sawyer
Milo Maverick
Milo Wells
Milo Walter
Milo Archie
Milo Niall
Milo Ansel
Milo Henrik
Milo Mackenzie
Milo Jude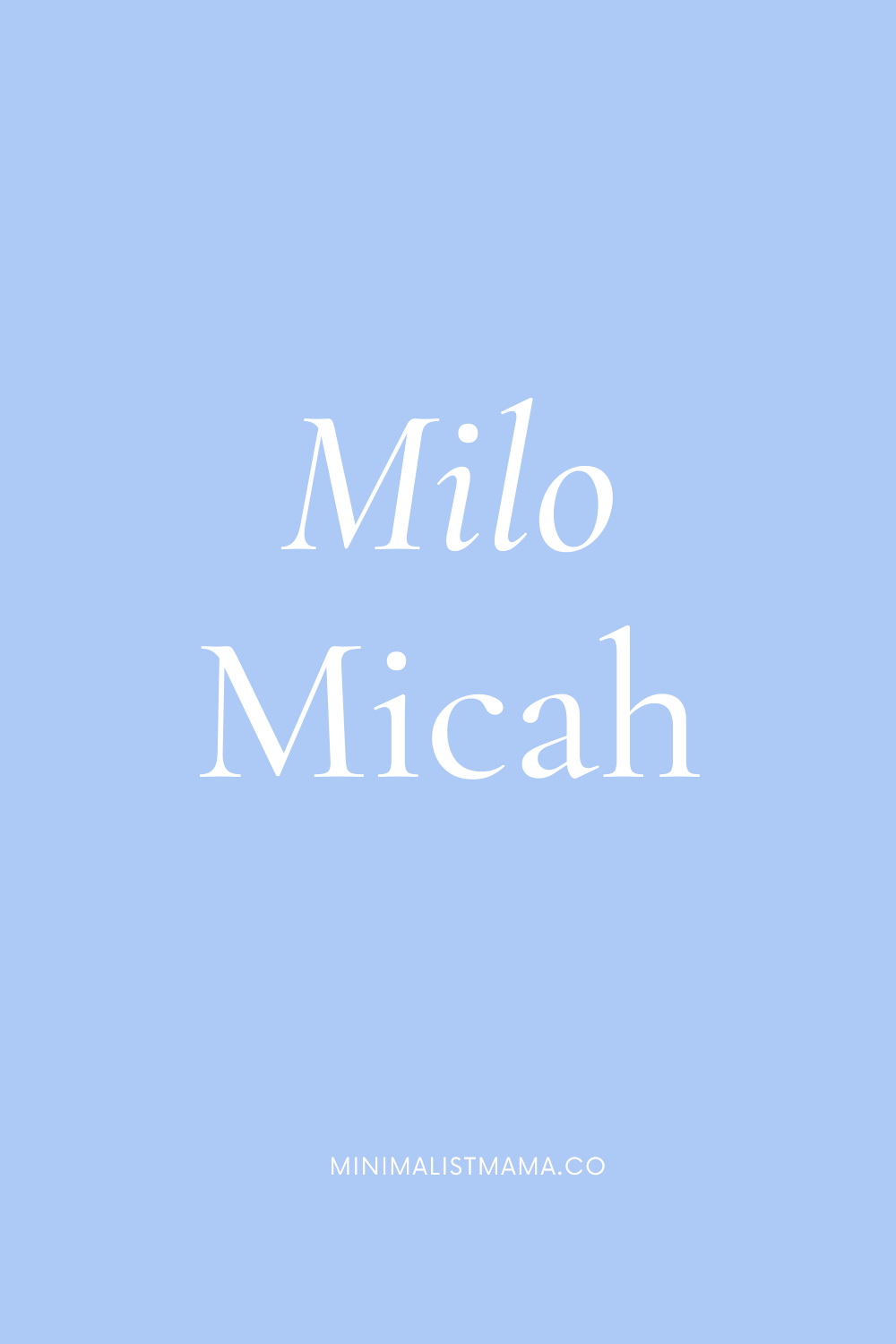 Milo Linus
Milo Cain
Milo Hayes
Milo Samuel
Milo Joseph
Milo Micah
Milo Zeus
Milo Henry
Milo Bjorn
Milo Phoenix
Milo Caleb
Milo Ezekiel
Milo Ford
Milo Alexander
Milo Callum
Milo Mason
Milo Benjamin
Milo Lane
Milo Dean
Milo West
Milo Otis
Milo Josiah
Milo Graham
Milo Ethan
Milo Levi
Milo Heath
Milo Oliver
Milo Jasper
Milo George
Milo Emmett
Milo Wilder
Milo Lennox
Milo Lincoln
Milo Luca
Milo Jack
Still on the hunt for baby name inspo?
✨ 105+ Whimsical Boy Names That Will *Definitely* Inspire You
✨ 159+ Handsome One Syllable Boy Names That Are Short & Strong
✨ 65+ *Actually* Adorable Middle Names for Hudson (+Names Like Hudson)
✨ 65+ *Possibly Perfect* Middle Names for Finn That I'm Obsessed With