This post contains affiliate links.

Have you been searching everywhere for a middle name for Maeve, but still don't love any of the middle name ideas you've come across yet?
Well then you're in the right place.
Today, I'm dishing all my hand-picked list of pretty middle names for Maeve as well as some other girl's names like Maeve – just in case you're still looking for baby girl names to add to your list!
Let's dive in –
About The Name Maeve
Doesn't Maeve sound like a charming, vintage girl's name?
I definitely get an old-times vibe from it,but surprisingly enough, the name Maeve actually didn't don the popular baby names charts in the US until 1997.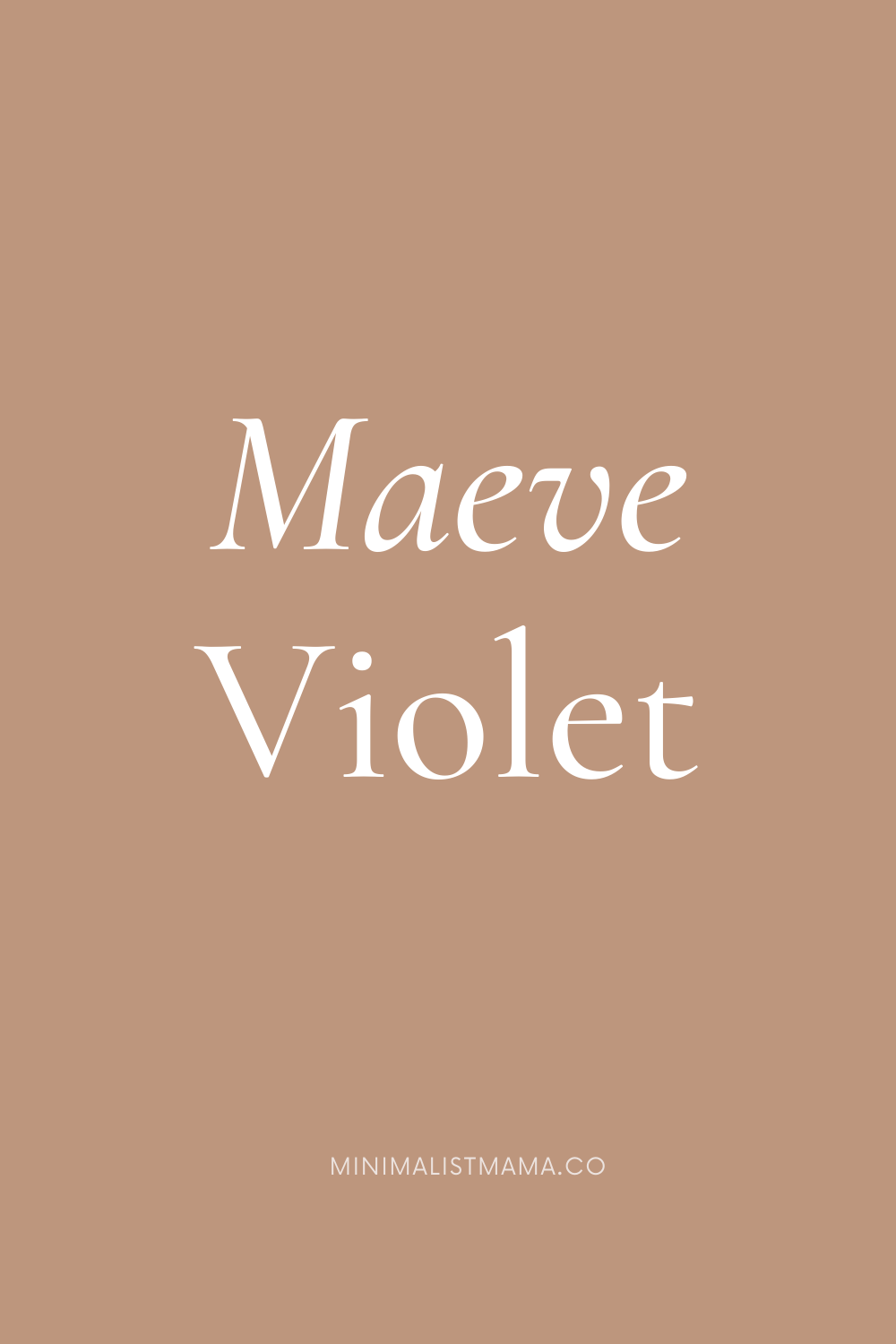 Most recently, the name Maeve has seen quite the bump in popularity, as the 173rd most popular baby name for girls in the US. This is likely in part because of the main character that plus also so-named in the hot Netflix series, Sex Education.
An Irish girls name with Gaelic roots, the name Maeve means the intoxicating one, and the name Maeve is even found in Irish mythology, as the Queen of the fairies.
Names Like Maeve
Looking for a name similar to Maeve? Here are some cute names like Maeve to consider:
Mae
Mabel
Maisie
Mavis
Maben
Mauve
Matea
Margot
Millie
Maude
Neve
Ava
Violet
The Best Middle Names for Maeve
Here are my favorite middle names for Maeve:
Maeve Claire
Maeve Celeste
Maeve Brooke
Maeve Ophelia
Maeve Lola
Maeve James
Maeve Evangeline
Maeve Eleanor
Maeve Opal
Maeve Ruelle
Maeve Adeline
Maeve Ruby
Maeve Adelaide
Maeve Eloise
Maeve Molly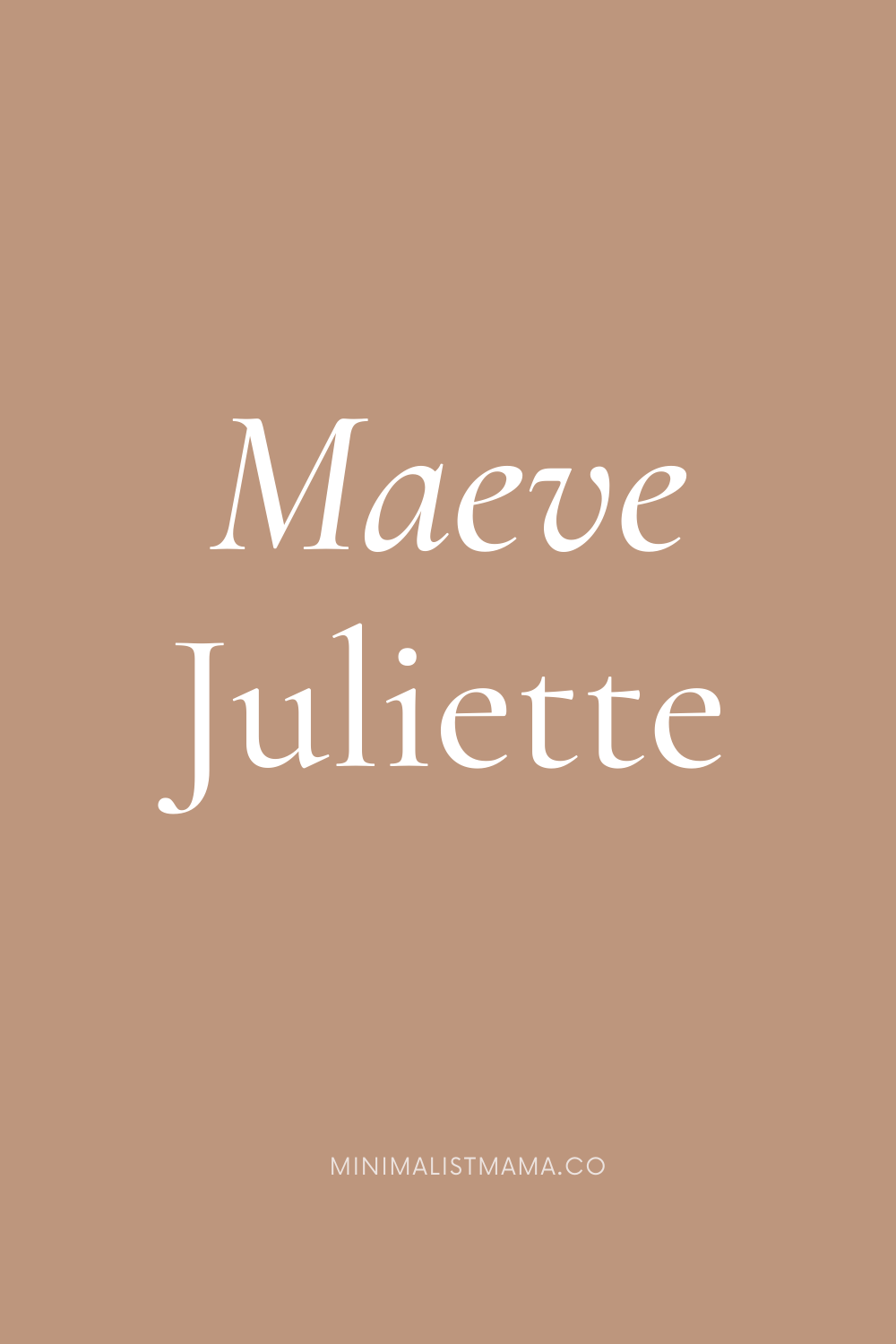 Maeve Rosa
Maeve Elodie
Maeve Ivy
Maeve Georgie
Maeve Honey
Maeve Winter
Maeve Enslie
Maeve Evelina
Maeve Camila
Maeve Edith
Maeve Millie
Maeve Dixie
Maeve Elodie
Maeve Lucille
Maeve Margaret
Maeve Audria
Maeve Everlyn
Maeve August
Maeve Juniper
Maeve Mila
Maeve Adalia
Maeve Ophelia
Maeve Lila
Maeve Juliette
Maeve Elizabeth
Maeve Violet
Maeve Jane
Maeve Olivia
Maeve Matilda
Maeve Everly
Maeve Summer
Maeve Milana
Maeve Sienna
Maeve Margot
Maeve Linnea
Maeve Astrid
Maeve Clementine
Maeve Matilda
Maeve January
Maeve Cecilia
Maeve Eloise
Maeve Charlie
Maeve Lilac
Maeve Camille
Maeve Amelia
Maeve Marie
Sibling Names for Maeve
Expecting multiples? Or may you're just the plan-ahead type.
In any case, here are some cute sibling names for a brother for Maeve:
Maeve + Miles
Maeve + Charles
Maeve + Rupert
Maeve + Milo
Maeve + Archie
Maeve + Adler
Maeve + Beau
Maeve + Hendrix
Maeve + Wells
Maeve + Jude
And here are are some sibling name ideas for a sister for Maeve:
Maeve + Molly
Maeve + Luna
Maeve + Cove
Maeve + James
Maeve + Sienna
Maeve + Mila
Maeve + Ivy
Maeve + Olivia
Maeve + Noa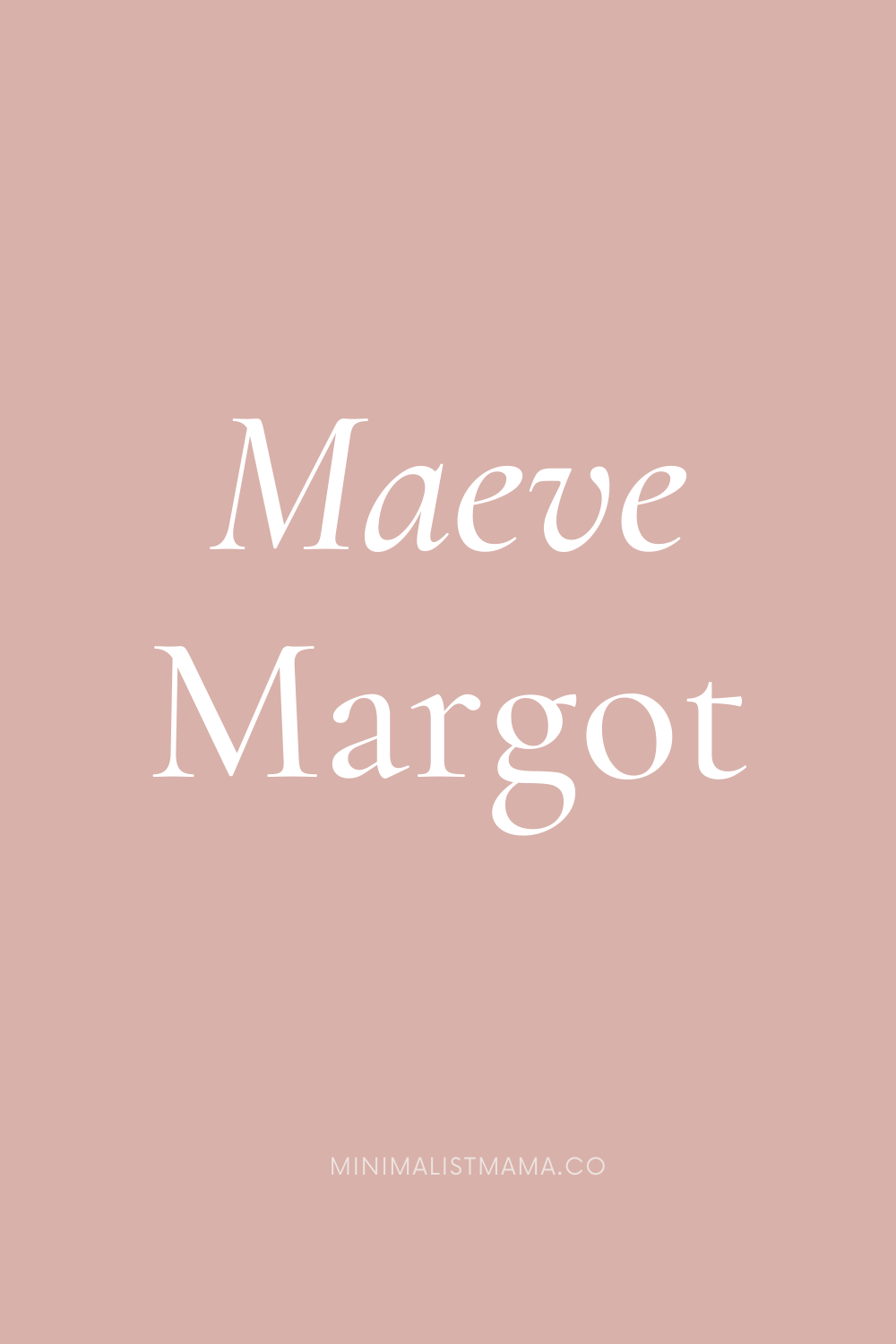 Loving this baby name inspo? 
✨ 65+ *Really Pretty* Middle Names for Eleanor (+21 Names Like Eleanor)
✨ 165+ Dreamy Old Fashioned Girls Names That Are Totally Cool Right Now
✨ 49+ *Super* Pretty Middle Names for Violet (+Names Like Violet)