This post contains affiliate links.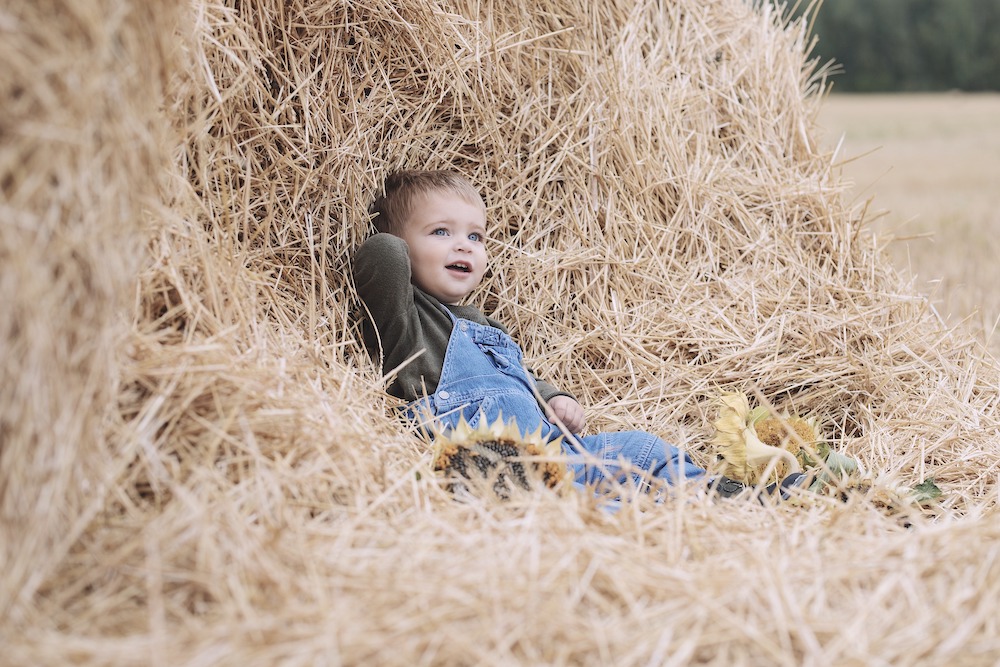 Looking high and low for a middle name for Wyatt, but can't seem to find one that fits just right?
Well then, get comfy because today, I'm sharing my list of hand-picked middle names for Wyatt that just make sense (as well as some other, similar names like Wyatt, just in case you're still adding to your baby names list).
Here we go –
About the Name Wyatt
The name Wyatt comes to us from the English language and is said to mean brave in battle.
Wondering what type of name Wyatt is? According to Ancestry.ca, the surname Wyatt was most popular among farmers, labourers and truck drivers across both Canada and the US in the early eighteenth century.
Although it's been around for centuries, the name Wyatt really didn't see any popularity as a first name throughout the 1900s. However, since the turn of the century, the name Wyatt has been climbing steadily in popularity, finding itself a cozy spot in the top 30 most popular names for boys since 2017.
In 2020, the name Wyatt was the 29th most popular name for boys in the United States.
Names Like Wyatt
Here are some cute, similar names like Wyatt to consider:
Wesley
Weston
Wade
West
Waylon
Walker
Williams
Wright
Wells
Watkins
Wacey
Wilder
Wylie
Middle Names for Wyatt
Here are my favorite middle names for Wyatt:
Wyatt West
Wyatt Gideon
Wyatt Cain
Wyatt Earl
Wyatt Wilfred
Wyatt Everett
Wyatt Waylon
Wyatt Ky
Wyatt Joshua
Wyatt Jude
Wyatt Knox
Wyatt Red
Wyatt Cade
Wyatt Elijah
Wyatt Winston
Wyatt Lane
Wyatt Hayes
Wyatt Noah
Wyatt Jack
Wyatt Rhodes
Wyatt Chase
Wyatt Levi
Wyatt Jed
Wyatt Willis
Wyatt True
Wyatt Josiah
Wyatt Cash
Wyatt William
Wyatt Samuel
Wyatt Archie
Wyatt Heath
Wyatt August
Wyatt Finn
Wyatt Luke
Wyatt Wells
Wyatt Clyde
Wyatt Alexander
Wyatt Emerson
Wyatt Ezra
Wyatt Miles
Wyatt Walter
Wyatt Finn
Wyatt Coy
Wyatt Grey
Wyatt Micheal
Wyatt Graham
Wyatt Isaac
Wyatt Ford
Wyatt John
Wyatt Brooks
Wyatt Knox
Wyatt James
Wyatt Dean
Wyatt Garth
Wyatt Luca
Wyatt Wright
Wyatt West
Wyatt Frye
Wyatt Eli
Wyatt Kip
Wyatt Tate
Wyatt Lincoln
Wyatt Cole
Wyatt Gus
Wyatt Micheal
Wyatt Jett
Wyatt Nash
Wyatt Beau
Wyatt Isaiah
Wyatt Hank
Still looking for more baby name inspo? 
✨ 105+ Tough, Badass Boy Names You Can *Not* Sleep On ☁️
✨ 159+ Handsome One Syllable Boy Names That Are Short & Strong
✨ 165+ Wild and Strong Country Boy Names You Need to Hear