Today, I'm sharing my favorite authentic country boy names as well as a list of country boy first and middle names that I've put together –
I think that'll have your heart singing before you know it.
Let's dive in – 
In the world of baby names, middle names are hot right now.
Hot, hot, hot.
In fact, I would even dare to argue that some parents may put even more thought into choosing the perfect middle name, than they do the first name.
Should you choose a name that's deeply meaningful and symbolic? Or find the one that has the perfect ring to it?
Where can you look for inspiration?
Country Boy Name Inspiration
In order to get those creative juices flowing, it's always good to first start by brainstorming a number of options and then taking the time to think further about each of the suggestions you came up with.
Here are some seeds and ideas for coming up with some country name ideas for your baby boy:

Country Singers
What's more country than a classic country tune? To come up with a country name for your baby boy, make a list of your favorite country singers and some of your favorite songs and lyrics.
Was there a special country song playing on your first date?
Did you make memories at an unforgettable concert?
Maybe one of your favorite country artists has some lyrics that are personally meaningful to you –
use those moments and memories as a jumping-off point, and go from there.
Here are a few ideas to get you started:
Garth Brooks
Alan Jackson
George Strait
Waylon Jennings
Clay Walker
Hank Williams Jr.
John Denver
Toby Keith
Thomas Rhett
Chase Wright
Hunter Hayes
Morgan Wade
Trace Adkins
Dustin Lynch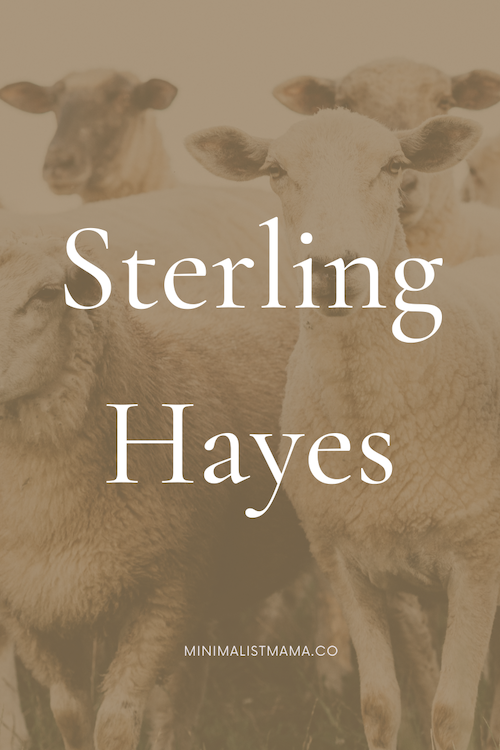 Kip Moore
Keith Urban
Blake Shelton
Eric Church
Luke Bryan
Kane Brown
Luke Combs
Jake Owen
Brooks & Dunn
Kenny Chesney
Walker Hayes
Travis Tritt
Dylan Scott
Chris Stapleton
Sam Hunt
Lee Brice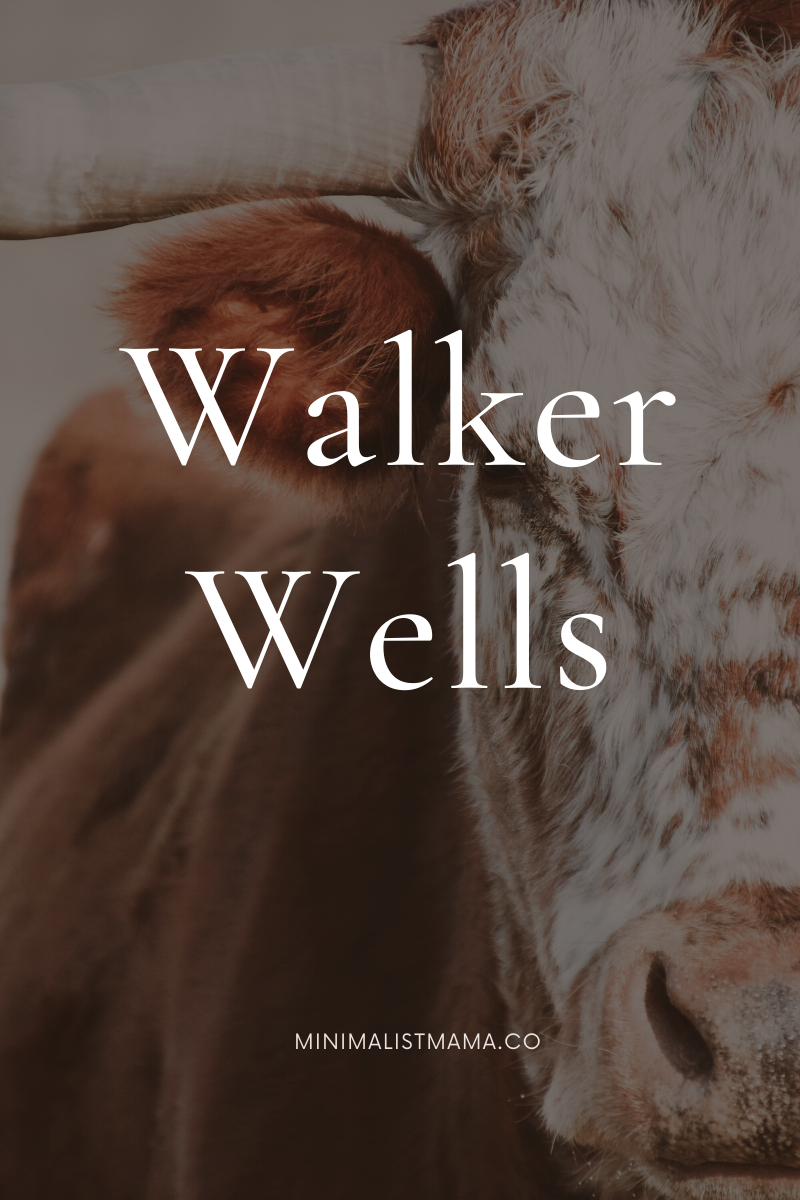 Country-Inspired Places
Take a trip out West and draw on some classic country places to get that list of baby names going. When putting together your list, try to think of places that are meaningful to you in some sense. Did you take a memorable trip to one of the locations? Was there a particular landmark, road, bodega or cafe that was special to you?
Here are a few ideas to get you started:
Nashville
Houston
Austin
Denver
Montana
Louisana
Idaho
Baton Rouge
Alabama
Mississippi
Fort Knox
Oklahoma
Santa Fe
Tulsa
Arkansas
Wyoming
Colorado
South Dakota
Branson
Dallas
Texas
San Antonio
El Paso
Albuquerque
New Mexico
Cute Country Boy Names
Here are my favorite authentic country boy names:
Sawyer
Dutton
Weston
Cash
Jameson
Dawson
Wells
Chesney
Jake
Stetson
Braun
Gage
Sterling
Conway
Jenner
Dylan
Chance
Clement
Buck
Brooks
Related: 65+ *Hand-picked* Middle Names for Brooks You Haven't Already Heard
Kane
Mason
Hayes
Dusty
Brice
Colt
Chase
Denver
Duke
Austin
Ryett
Travis
Bryer
Stoney
Bodie
Jennings
Hank
Hadley
Jed
Crockett
Wright
Langston
Houston
Lane
Briggs
Kip
Tyrel
Riley
Wesley
TJ
Watkins
Hayden
Teddy
Huck
Pryce
Toby
Tripp
Colter
Earl
Randy
Clint
Merritt
Vince
Waylon
Trace
Judd
Cliff
Rip
Brandt
Harris
Elliott
Dustin
Charles
John
Wacey
Nolan
Jace
Dean
Eli
Cooper
Clayton
Colby
Kincade
Taylor
Tanner
Emmett
Wade
Heath
Dwayne
Hendricks
Booker
Ellison
Chet
Dwight
Tuff
Alan
Steele
Ryle
Knox
Tate
Payden
Shiloh
Dakota
Levi
Clovis
Koby
Coy
Bentley
Yates
Bridger
Cade
Billy
Beau
Troy
James
Howdy onesie / Carhartt beanie / Plaid onesie / Tiny tailgater onesie / Carhartt overalls / Cowboy bib and sock set
Trent
Garth
Carter
Laramie
Trey
Jesse
Jett
Hunter
Lyndon
Dierks
Logan
Memphis
Angus
West
Keith
Junior
Lincoln
Boudreaux
Casey
Ridge
Sutton
Luke
Lee
Grayson
Dallas
Ryker
Dalton
Ty
Brody
Duncan
Tucker
Van
Colton
Bud
Davis
Bryant
Kade
Walton
Tyson
Gus
Jackson
Wyatt
Love the name Wyatt? Check out this list: 
65+ Sweet and Strong Middle Names for Wyatt You Need To Hear
Dixon
Paxton
Reid
Cody
Ky
Beckett
Nate
Chuck
Wylie
Wilder
Brenton
Montana
Slick
Cole
Williams
Randall
Brantley
Clyde
The Best Country Boy First and Middle Names
First names are a thing of the past. In 2021, it's all about the first and middle name pairings.
From cowboys to country singers to wranglers and beyond – here are my favorite pairings of country boy first and middle names:
Colter Kip
Houston Henry
Denver Cash
Hayden Wells
Colter Lane
Cooper Cash
Dakota West
Denver Duke
Cooper Cole
Hayden Beau
Wyatt Wylie
Hunter Hank
Colton Tate
Jameson Nash
Kip Cooper
Sterling Levi
Austin Earl
Colter Cade
Stetson Samuel
Booker Kade
Cooper Wells
Sterling Tate
Dakota Wade
Cade Cole
Wyatt Wesley
Cooper Nash
Sutton West
Ridge Wilder
Beckett Lane
Ryker Cash
Wells Austin
Payden Dean
Sterling James
Hayden West
Dutton Kip
Hank Levi
Luke Wylie
Wells West
Jett Kade
Bentley Cole
Sterling Jude
Wyatt Dean
Dallas Luke
Kip Lane
Cooper Dean
Weston Wylie
Payden West
Dutton Duke
Beckett Hayes
Stetson Sawyer
Walker Tate
Kip Wesley
Hunter Jed
Wyatt West
Dutton Cash
Clyde Wyatt
Clyde Kip
Jameson Jett
Dutton Cole
Weston Wade
Brooks Huntley
Kip Stetson
Walker Wylie
Sterling Hayes
Cooper Tate
Denver West
Wyatt Ford
Kip Cole
Houston Wells
Dutton Lane
Cooper Leroy
Sterling Cole
Weston Cash
Walker Wade
Kip Denver
Grayson Ky
Hayden Hank
Beckett Dean
West Leroy
Stetson Tate
Dutton Dean
Jameson Hayes
Weston Wylie
Wesley Wells
Hunter West
Walker Hank
How adorable are these pairings? Do you love them as much as I do?
Country Boy Names – TL;DR
Well, giddy up partner.
What do you think? Do any of these names make you want to ride off into that sweet, sweet sunset?
More Baby Name Inspo
125+ Super Cute Country Baby Girl Names That Are As Sweet As Tea
85+ Handsome One Syllable Boy Names That Are Short & Strong
65+ Precious Middle Names for Noah That'll Melt Your Heart
65+ Modern Middle Names for Elijah That You Haven't Heard Yet
125+ Possibly Perfect Middle Names for Liam That You Have to Hear