This post contains affiliate links.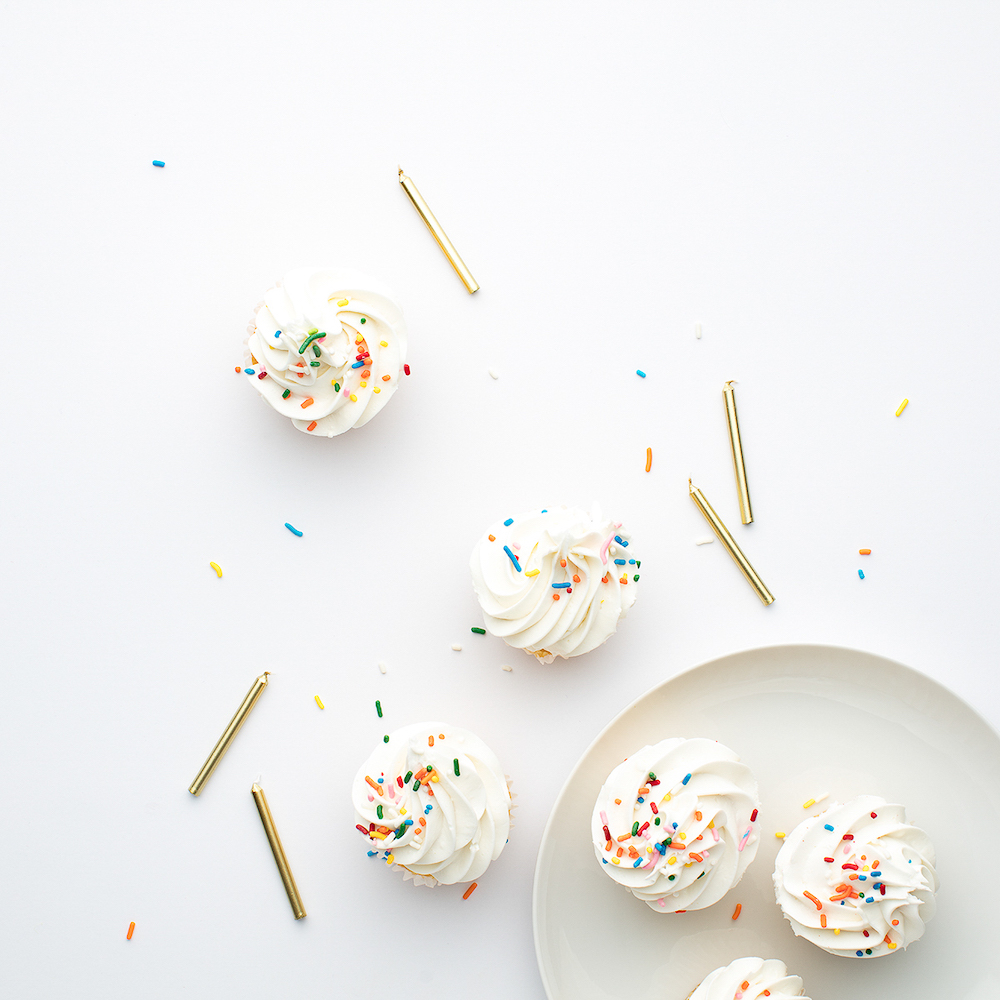 Hosting a baby shower is such a special honour, and picking the perfect baby shower songs that your guests will love is one of the most important parts of the job. 
In my opinion, the songs you play at a baby shower should be a mix of both catchy, popular tunes that your guests already know the words to, along with a few sentimental songs that have them turning to each other, going "awwww".
I think this baby shower playlist does both. 
Browse excerpts of lyrics, listen to the songs on the Spotify playlist and especially be sure not to miss my personal favourites, marked with the heart.
Let's get started – 
The Ultimate Baby Shower Songs Playlist
Looking for a fun and sweet done-for-you baby shower playlist?
Including 43 baby shower songs and running for just over two and a half hours, this baby shower playlist is guaranteed to have your shower guests swooning in no time.
Just hit play!
Happy Baby Shower Songs
These fun and upbeat happy baby shower songs are the kind that you just can't help but sing along to!
Little Bitty Pretty One – Thurston Harris
Little bitty pretty one
Come on and talk to me
Lovey dovey lovey one
Come sit down on my knee
Mom (feat Kelli Trainor) – Meghan Trainor, Kelli Trainor ❤️
You might have a mom, 
She might be the bomb,
But ain't nobody got a mom like mine
Cover Me In Sunshine – P!nk, Willow Sage Hart
Cover me in sunshine
Shower me with good times
Tell me that the world's been spinning since the beginning
And everything will be alright
Cover me in sunshine
ily (i love you baby) – Surf Mesa ❤️
I love you, baby
And if it's quite all right
I need you, baby
To warm these lonely nights
I love you, baby
Trust in me when I say
Off My Face – Justin Bieber
'Cause I'm off my face, in love with you
I'm out my head, so into you
And I don't know how you do it
But I'm forever ruined by you, ooh-ooh-ooh
Better Together – Jack Johnson
Mmm, it's always better when we're together
Yeah, we'll look at the stars when we're together
Well, it's always better when we're together
Yeah, it's always better when we're together
You'll Be In My Heart – Phil Collins ❤️
For one so small
You seem so strong
My arms will hold you
Keep you safe and warm
This bond between us
Can't be broken
I will be here don't you cry
'Cause you'll be in my heart
Yes, you'll be in my heart
From this day on
Now and forever more
You've Got A Friend In Me – Randy Newman
You've got a friend in me
You've got a friend in me
When the road looks rough ahead
And you're miles and miles
From your nice warm bed
You just remember what your old pal said
Boy, you've got a friend in me
Yeah, you've got a friend in me
Somewhere Over The Rainbow – Israel Kamakawiwo'ole
Somewhere over the rainbow
Bluebirds fly
And the dreams that you dream of
Dreams really do come true-ooh-ooh
Count On Me – Bruno Mars
If you tossin' and you're turnin' and you just can't fall asleep
I'll sing a song beside you
And if you ever forget how much you really mean to me
Every day I will remind you, oh
Baby – Justin Bieber (feat Ludacris)
Baby, baby, baby oh
Like baby, baby, baby no
Like baby, baby, baby oh
Always Be My Baby – Mariah Carey
You'll always be a part of me
I'm part of you indefinitely
Boy don't you know you can't escape me
Ooh darling cause you'll always be my baby
Haven't Met You Yet – Michael Bublé
And I know that we can be so amazing
And baby, your love is gonna change me
And now I can see every possibility
And somehow, I know that it'll all turn out
You'll make me work so we can work to work it out
And promise you, kid, I'll give so much more than I get
I just haven't met you yet
Country Baby Shower Songs
Let some of the hottest country crooners share their stories with you through these country baby shower songs that will be tugging at your heartstrings before you know it.
It Won't Be Like This For Long – Darius Rucker ❤️
He didn't have to wake up
He'd been up all night
Laying there in bed listening
To his new born baby cry
He makes a pot of coffee
He splashes water on his face
His wife gives him a kiss and says
It gonna be OK
It won't be like this for long
One day soon we'll look back laughin'
At the week we brought her home
This phase is gonna fly by
So baby just hold on
It wont be like this for long
Mama's Boy – Ryan Griffin ❤️
You're just like me
The apple don't fall far from the tree
But the best parts of you, nah, boy
You don't get 'em from me
The way you talk with your hands
The way you laugh when you dance
How you can't stay mad, yeah
You're your mama's boy
The Best Day (Taylor's Version) – Taylor Swift
Now I know why all the trees change in the fall
I know you were on my side even when I was wrong
And I love you for giving me your eyes
For staying back and watching me shine
And I didn't know if you knew, so I'm taking this chance to say
That I had the best day with you today
For My Daughter – Kane Brown
Someone to scare the monsters when it's dark in your room
Someone to put their foot down when you want a tattoo
And not just say I love you, but show you what it means
Yeah, I grew up without a dad
I'm gonna be the best one I can be
Life Changes – Thomas Rhett
Ain't it funny how life changes
You wake up, ain't nothing the same and life changes
You can't stop it, just hop on the train and
You never know what's gonna happen
You make your plans and you hear God laughing
Life changes, and I wouldn't change it for the world, the world, oh no
And I wouldn't change it for the world, the world, oh no
You're Gonna Miss This – Trace Adkins ❤️
You're gonna miss this
You're gonna want this back
You're gonna wish these days hadn't gone by so fast
These are some good times
So take a good look around
You may not know it now
But you're gonna miss this
I Hope You Dance – Lee Ann Womack
I hope you never lose your sense of wonder,
You get your fill to eat but always keep that hunger,
May you never take one single breath for granted,
God forbid love ever leave you empty handed,
I hope you still feel small when you stand beside the ocean,
Whenever one door closes I hope one more opens,
Promise me that you'll give faith a fighting chance,
And when you get the choice to sit it out or dance.
I hope you dance… I hope you dance…
What I Never Knew I Always Wanted – Carrie Underwood
And now I'm holdin' what I never knew I always wanted
I couldn't see; I was blind 'til my eyes were opened
I didn't know there was a hole
Something missing in my soul
'Til you filled it up, oh, with your love
Classic Baby Shower Songs
These classic baby shower songs may be from years gone by, but they sure have stood the test of time. These ones will definitely be loved by baby shower guests of all ages.
Can't Take My Eyes Off You – Frankie Vallie
You're just too good to be true
Can't take my eyes off of you
You'd be like Heaven to touch
I wanna hold you so much
I Love You Always Forever – Betty Who
I love you always forever
Near and far closer together
Everywhere I will be with you
Everything I will do for you
Isn't She Lovely – Callum J Wright ❤️
Isn't she lovely?
Isn't she wonderful?
Isn't she precious?
Less than one minute old
I never thought through love we'd be
Making one as lovely as she
But isn't she lovely made from love?
Heaven Is a Place On Earth – Belinda Carlisle
Ooh, baby, do you know what that's worth?
Ooh, Heaven is a place on Earth
They say in Heaven, love comes first
We'll make Heaven a place on Earth
Ooh, Heaven is a place on Earth
Be My Baby – The Ronettes
So won't you, please, be my, be my baby
Be my little baby, my one and only baby
Say you'll be my darlin', be my, be my baby
Be my baby now, my one and only baby
Wha oh oh oh
How Sweet It Is (To Be Loved By You) – James Taylor
How sweet it is to be loved by you
It's like sugar sometimes
How sweet it is to be loved by you
You were better to me than I was to myself
For me, there's you and there ain't nobody else
I wanna stop and thank you, baby
I just wanna stop and thank you baby, oh now
I Got You Babe – Sonny & Cher
They say we're young and we don't know
We won't find out until we grow
Well I don't know if all that's true
Cause you got me, and baby I got you
Can't Help Falling In Love – Elvis Presley ❤️
Take my hand
Take my whole life too
For I can't help falling in love with you
L-O-V-E – Nat King Cole
L is for the way you look at me
O is for the only one I see
V is very, very, extraordinary
E is even more than anyone that you adore can
My Girl – The Temptations
I've got sunshine on a cloudy day
When it's cold outside
I've got the month of May
I guess you'd say
What can make me feel this way
My girl, my girl, my girl
Talkin' 'bout my girl
My girl
Forever Young – Rod Steward
May the good Lord be with you down every road you roam.
And may sunshine and happiness surround you when you're far from home.
And my you grow to be proud, dignified and true.
And do unto others as you'd have done to you.
Be courageous and be brave.
And in my heart you'll always stay
Baby I Need Your Loving – Four Tops
Baby, I need your lovin'
Got to have all your lovin'
Baby, I need your lovin'
Got to have all you lovin'
Folk Baby Shower Songs
You Make Me Happy – My Sun and Stars
I've never loved somebody this way
So here is what I need to say to you
You, you, yes you, yeah
You make me happy
You, you, yes you, yeah
You make me happy
Home – Edward Sharpe & The Magnetic Zeros
Oh, home, let me come home
Home is wherever I'm with you
Oh, home, let me come home
Home is wherever I'm with you
Home – Phillip Phillips
Hold on, to me as we go
As we roll down this unfamiliar road
And although this wave is stringing us along
Just know you're not alone
'Cause I'm going to make this place your home
Christian Baby Shower Songs
These Christian baby shower songs have a special place in my heart and I hope they will in yours, too.
Canyons – Cory Asbury❤️
Canyons wide, oceans deep
Can't contain all Your love for me
No matter how high or far I reach
There's no end to Your love for me
Forever On Your Side (with Johnnyswim) – Needtobreathe, Johnnyswim ❤️
Oh, I don't know
What's around the bend
All I know
Is that my love
It knows no end
All these pieces, they fall in line
Because I'm forever on your side
Take my hand when you can't see the light
'Cause I'm forever on your side
I will carry you every time
'Cause I'm forever on your side
Pop Baby Shower Songs
These classic pop baby shower songs include a special message for parents-to-be and baby alike.
The Perfect Fan – Backstreet Boys
You showed me
When I was young just how to grow
You showed me
Everything that I should know
You showed me
Just how to walk without your hands
'Cause mom you always were
The perfect fan
Small Bump – Ed Sheeran
You can lie with me, with your tiny feet when your half asleep,
I'll leave you be
Right in front of me for a couple weeks
So I can keep you safe
'Cause you are my one, and only
You can wrap your fingers round my thumb and hold me tight
(God Must Have Spent) A Little More Time On You – *NSYNC
Your love is like a river
Peaceful and deep
Your soul is like a secret
That I never could keep
When I look into your eyes
I know that it's true
God must have spent
A little more time
On you
Best-Ever Baby Shower Songs – TL;DR
From sweet to goofy to classic, your baby shower playlist is an important part of the occasion. In order to put together the perfect list of baby shower songs, try coming up with a mix of songs with baby in the title, songs that talk about love, and a few feel-good tunes to get shower guests bopping to the beat.