This post contains affiliate links.
Looking for the perfect gift for your two-year-old? Then you're in the right place, mama – because this list is *chock full* of great Easter basket ideas for 2 year olds, from a two-year-old mom herself.
I still remember the magic I felt myself, each Easter morning as a child, waking up to see that special basket that only made its appearance once a year.
Along with a few other gifts, there would always be a new Easter book with a special message written on the insider cover, signed by Easter bunny himself.
Now, as a 2 year old mama myself, on the hunt for some fun goodies for my son's Easter basket this year, I'm sharing a few of my fav finds with you here.
I love Easter – the snow has melted (or is just starting to, if you live in a polar vortex like me), spring has sprung and warmer weather is already on its way.
It's finally time to get outside!
That means your toddler, like mine, will need some new things to help them get ready for the coming season, like outdoor toys and clothes.
Two is also an age of exploration! Two year olds are ever-curious, often becoming more brave, love trying new things and are still learning so rapidly.
There really are so many fun little things you can add to your toddler's Easter basket that will make their faces light up with excitement.
So, without further ado, here's my giant list of cute Easter basket ideas for 2 year olds.
Let's hop to it –
Where To Buy Easter Baskets and Easter Basket Fillers
If you're looking to buy an Easter basket or Easter basket supplies, there are a few places you should start looking! An Easter basket is perfect for an Easter egg hunt but it is also a great way to contain all the goodies that you're surprising your kids with.
Amazon
Target
Wal-Mart
Dollar Store
Etsy
What do you put in an Easter basket for a 2 year old?
Trying to figure out what to put in an Easter basket for a 2 year old can be tricky but it's such a fun age and there are a lot of really great options.
Easter is a wonderful time to celebrate spring!
The weather is warming up and families are heading outside.
Aside from the obvious Easter treats (like chocolate bunnies and chocolate Easter eggs)… small toys, outdoor supplies, and other spring toddler essentials are all great ideas to fill up your baskets with.
Cute Easter Baskets for 2 Year Olds
Before we get to filling, you'll need a basket. Here are some of my favorite Easter baskets I found on my hunt:

Outdoor Play-Focused Easter Basket Ideas for 2-Year-Olds
Set your little one up for spring – and even summer – with these fun little outdoor toys:
Sidewalk Chalk
Sidewalk chalk is one of those items that toddlers and even older kids love to play with outside. It's not very expensive, but kids can go through A LOT of it in one season. Easter is a nice time to stock up on this outdoor essential.

Bubbles
I know what you're thinking: bubbles for a two-year-old?! They'll just dump it everywhere, right?
These fun Fubbles Bubbles are a kinda genius no-spill solution to the outdated bubble wands of the past.
Fill your toddler's Easter basket with one of these Fubbles and enjoy a stress-free spring of blowing bubbles (without the mess).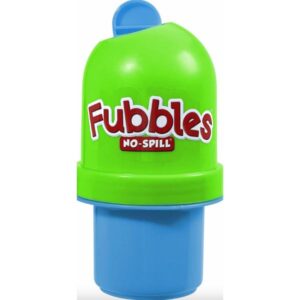 Bubble Machine
I can't even count how many bubble machines I've tried and this one is THE BEST. Some of the other brands are too finicky, cheap and poorly made. This means they're fun for the first day and then your kid is heartbroken when it stops working. This one is easy to use, durable and makes oodles of beautiful bubbles. It's a definite toddler win.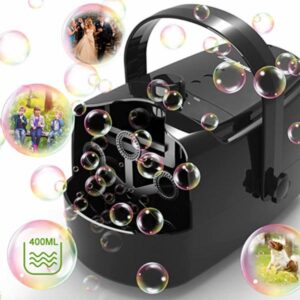 Beach Toys
Beach toys are another must-have item for outdoor fun in the sun. Whether you're at the beach or the park, two-year-olds love to dig in the sand and make shapes and castles.
Art-Focused Easter Basket Ideas for 2-Year-Olds
A Coloring Book
Coloring books are a great addition to Easter baskets for two-year-olds. Keep those little hands busy and little minds entertained. Water Wow books are similar to coloring books but they use water instead of ink or crayons, this makes them a much nicer option for toddlers who have a tough time keeping their masterpieces on the paper.
Crayons
Egg-shaped crayons or glitter crayons are the perfect additions to your art-themed Easter basket. The glitter crayons are double-wrapped for extra durability and strength. This shape of the crayon is great for small hands that don't have a lot of fine motor control yet. Egg-shaped crayons… What could be better for Easter?

Washable Markers
Washable markers are a must for toddlers! I love seeing the wild and fun artwork they create but sometimes it ends up on my table… or their hands… you get the idea. You don't have to be afraid of getting a little messy with washable markers like these.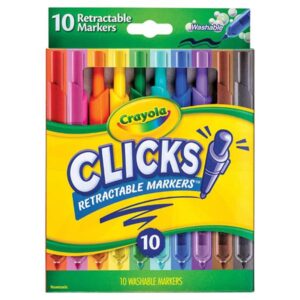 Washable Finger Paints
Want to encourage your little Picasso to let loose and get creative? Washable finger paints are a safe way for young children to dive in and explore different colors.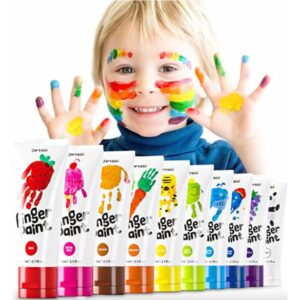 Jumbo Finger Paint Paper Pad
What do you pair with washable finger paints? A jumbo finger-paint paper pad, of course! These large pads of paper are high quality and coated on both sides so your page doesn't turn into a wet mess of paint.
Toddler Paint Brushes
Easy-to-clean toddler paint brushes are great for artistic experimentation and fine motor skill development. This kit has lots of different shapes and textures for toddlers to explore.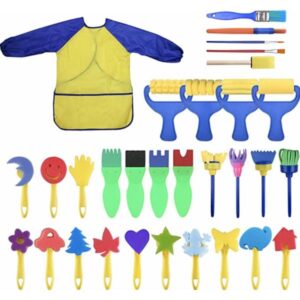 Stickers
Stickers are another great option for two-year-old Easter baskets! Easter stickers are fun to add to seasonal crafts and homemade decorations. My personal favorite option for toddlers is Melissa & Doug reusable sticker books like this one.
They're such great quality and come with a fun scene as well as 40 reusable puffy stickers your toddler can use over and over again. These kinds of sets are fantastic for learning new vocabulary words and fine motor skill practice.
Toddler Stamps
Toddlers love stamps because they can make a small detailed image and place it wherever they want on their paper! This stamp set comes with a washable ink pad and a bunch of adorable farm animals to choose from. Flat stamps are hard for little fingers to grab onto and use correctly. Set up your 2-year-old for success with these stamps with vertical handles.
Meal Time Easter Basket Ideas for 2 Year Old
Sippy Cup
A weighted straw is a MUST for mealtimes with toddlers. The truth is, no matter how many cups you have you can always use another one right? Silicone straw cups are safe for youngsters to use and better for the development of their mouth than a standard sippy cup is.
Water Bottle
Water bottles are great for when you're on the go with a 2-year-old and as the weather is heating up chances are you'll be taking snacks and drinks with you everywhere. These water bottles come in so many fun exciting colors and patterns, they make great Easter gifts.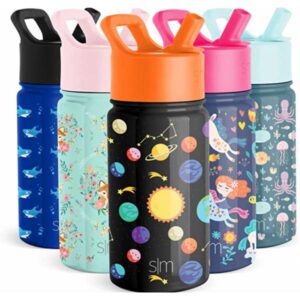 Fun Plate
Make mealtime memorable with a fun plate for your two-year-old. Can you imagine how excited they would be to see this waiting for them on Easter day?
Snack Spinner
Do you have a picky eater and you'd like to encourage them to be a bit more adventurous with food? This snack spinner should do the trick! They're great for at home, car rides, and at the park too.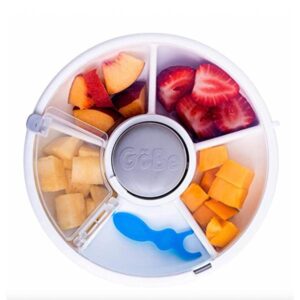 Bath Time Easter Basket Ideas for 2-Year-Olds
Glo Pals
Glo Pals are a fun addition to an Easter basket for a little boy or little girl. They're reusable and water activated. Your bath time is going to feel like a real party.
Pipes
Two-year-olds are still figuring out cause and effect. That means they're fascinated by bath toys like pipes they can run water through and explore. They suction to the wall of the bathtub for endless combination options.
Bath Toys
Scooping, dumping, lifting and rinsing… Toddlers love discovering what water can do. These are great toys for the tub that won't trap water and end up molding.
Bath Bubbles
This bubbly bath looks like so much fun you'll want to climb right in too! A bubble bath is a special treat, perfect for making Easter a fun holiday.
Play Time Easter Basket Ideas for 2-Year-Olds
Matching Eggs
My Two-year-old can't get enough of this color-matching egg set. Younger toddlers love opening and closing these eggs to find out what's inside each one. Older toddlers can name colors and shapes as they play. Fun, educational, and perfectly Easter themed… What could be better?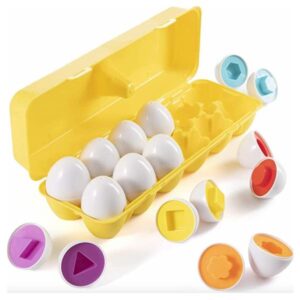 An Easter Book
Easter books are great to take out and read each year together. Keep your favorites out all year long, or tuck them away and they'll be extra-special each spring.
Another great idea is to gift your little one any board book about a topic that they love (mine is obsessed with bears with now – if yours is too, here's a great little list of bear books for kids by Mommy Evolution).
Clothes & Accessories
Easter Pajamas
Little bunnies – hop off to bed in these cute Easter pajamas! This is the perfect item for a two-year-old's Easter basket to get them egg-cited for Easter.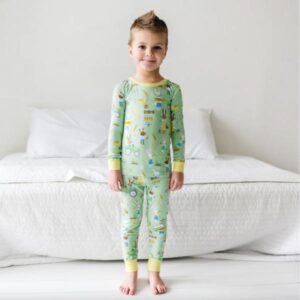 Custom T-shirt
A custom t-shirt is another excellent gift option to fill your basket with fun. Sometimes the most simple designs are the cutest. Understated and original, I love these embroidered shirts.
Hair Clips
At the age of two, lots of toddlers are rockin' a whole head of hair. But we all know hair can get wild. When your two-year-old sees this cool hair clip waiting for her on Easter morning, she'll be so excited for the glittery fun.

Headband or Bow
Headbands are totally coming back in style. Smaller items like this make perfect Easter basket items.

Ball Cap
For those days when you can't tame your toddler's hair, try a ball cap. They'll also keep your two-year-old safe in the sun this spring.
Rain Boots
Your little puddle jumper is going to look so cute in these rain boots! Chances are, they've outgrown their boots from last year. So it's the perfect time to upgrade their footwear and get ready for spring.
Sandals or Shoes
Depending on the weather where you live, it might be time to ditch the winter boots for some new shoes. Or ditch the shoes for some sandals. Get ready for springy-outdoor fun.
Sunglasses
Practical and fashionable! Sunglasses are another super basket stuffer for Easter. Keep the sun out of their sweet little eyes and take a picture of how amazingly cute they look in little shades. Très chic!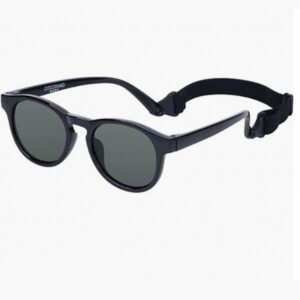 Bunny Ears
Your little bunny is going to have a great time hopping around this Easter with these adorable bunny ears.
A Stuffed Animal
A stuffed animal is another sweet option to tuck into your toddler's Easter basket. A bunny for your little bunny. Cuddle + Kind donates 10 meals to children in need for every 1 doll that is purchased. They're fair trade, heirloom quality dolls that are hand-knit!

Sweet Treats
Of course, you can't put together a list of toddler Easter basket options without mentioning some sweet treats!
fruit snacks
jelly beans
chocolate bunnies
chocolate eggs
Next up, filling those colorful little Easter eggs. Here's a great little list of Easter egg filler ideas by Clare over at Homeschool of 1, to get you started!
Wrapping Up
Easter really is one of the best holidays of the year! Enjoy every minute of it with your little bunny.
I hope you loved all these great gift Easter basket ideas for two year olds that will make your shopping easier and fill your child with joy.
Hoppy Easter!