This post contains affiliate links.
Searching for the best two syllable girl names for your baby girl in 2023? This hand-picked list of pretty, modern two syllable girl names might surprise you…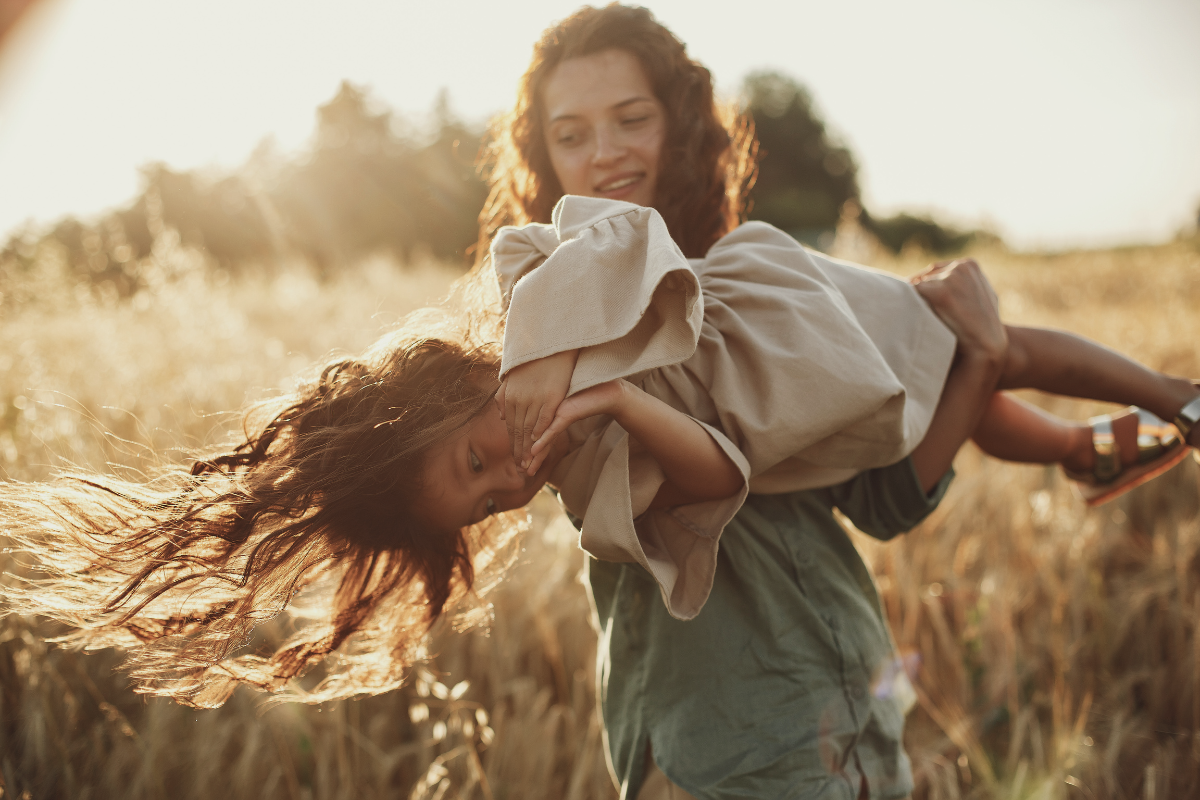 From classic choices that feel cozy and familiar to some totally unexpected finds are suddenly climbing the charts, there truly is something for everyone on this list.
As we get into each of these names, we'll often chart how popular a name is – this is in reference to the Social Security Administration's baby names data set for 2022, which is the most recent data available.
Without further ado, let's dive in –
Popular Two Syllable Girl Names
These baby girl names are my top picks and found either on the list of the top 100 baby girl names in 2023, or girl names that have increased in popularity over the past year.
Luna
Ayla
Paisley
Kinsley
Layla
Willow
Wrenley
Scottie
Ocean
Florence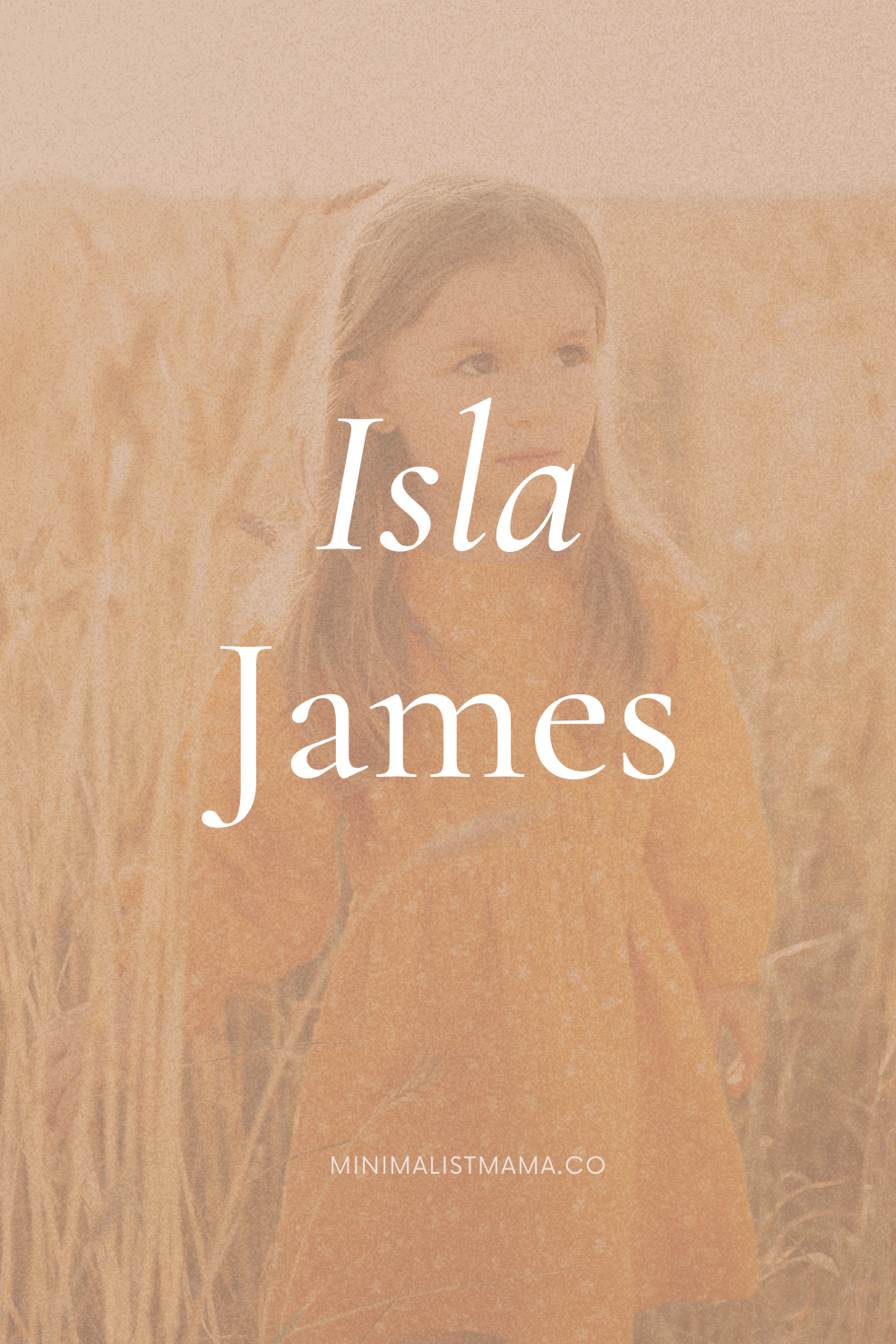 Daisy
Mila
Iris
Skylar
Oakley
Marlowe
Lainey
Winter
Emma
Ava
Clover
Mia
Lakelyn
Meadow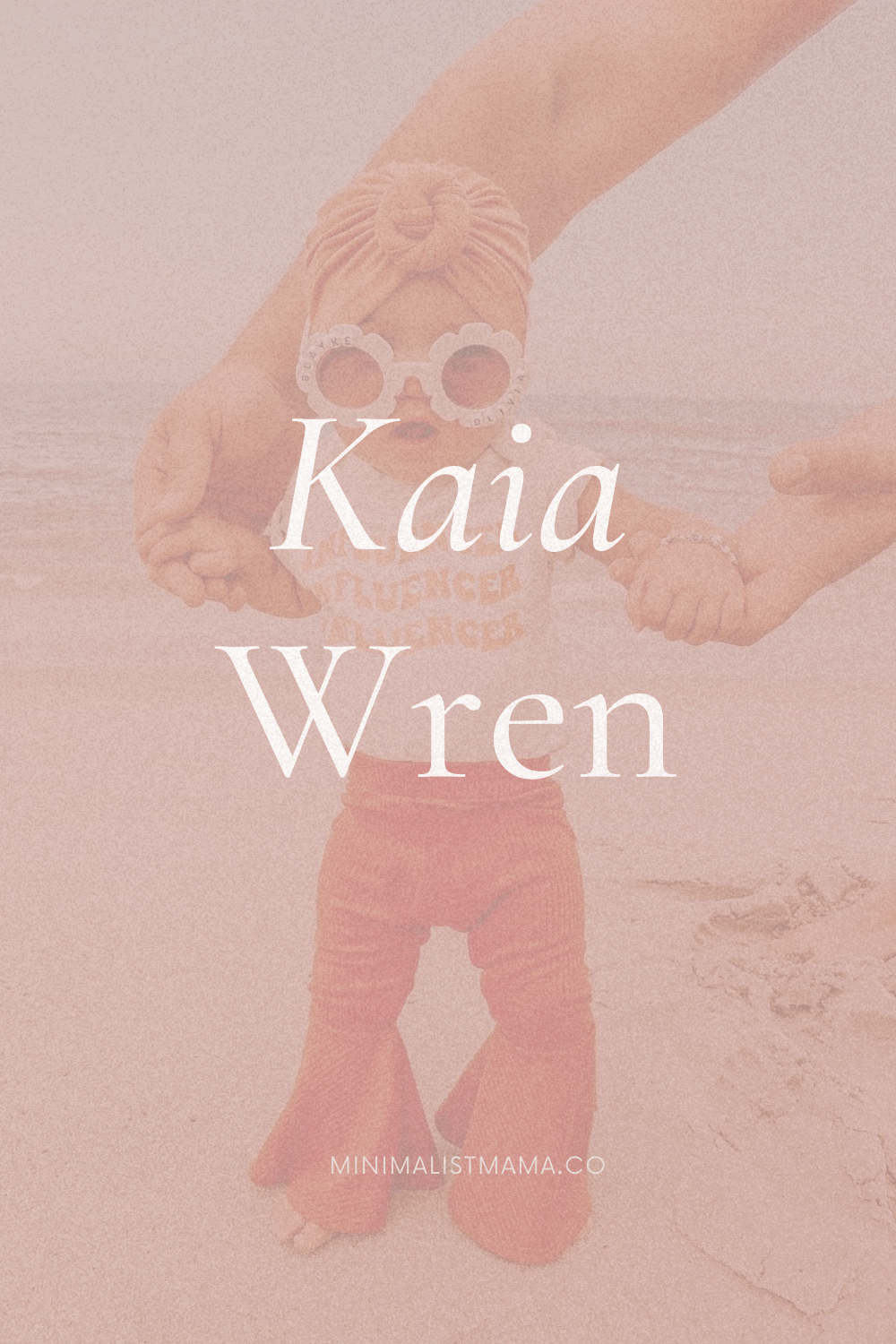 Cora
Anna
Sophie
Freya
Chloe
Harper
Sunny
Scarlett
Lucy
Audrey
Autumn
Gender Neutral 2-Syllable Girl Names
Next up, my *very* favorite style of baby girl names. These are baby names that have historically been used only, or predominately, for males, that now making their way to baby girls.
Noa
Collins
Sawyer
Ezra
Lennon
Grady
Dylan
Palmer
Leighton
Stevie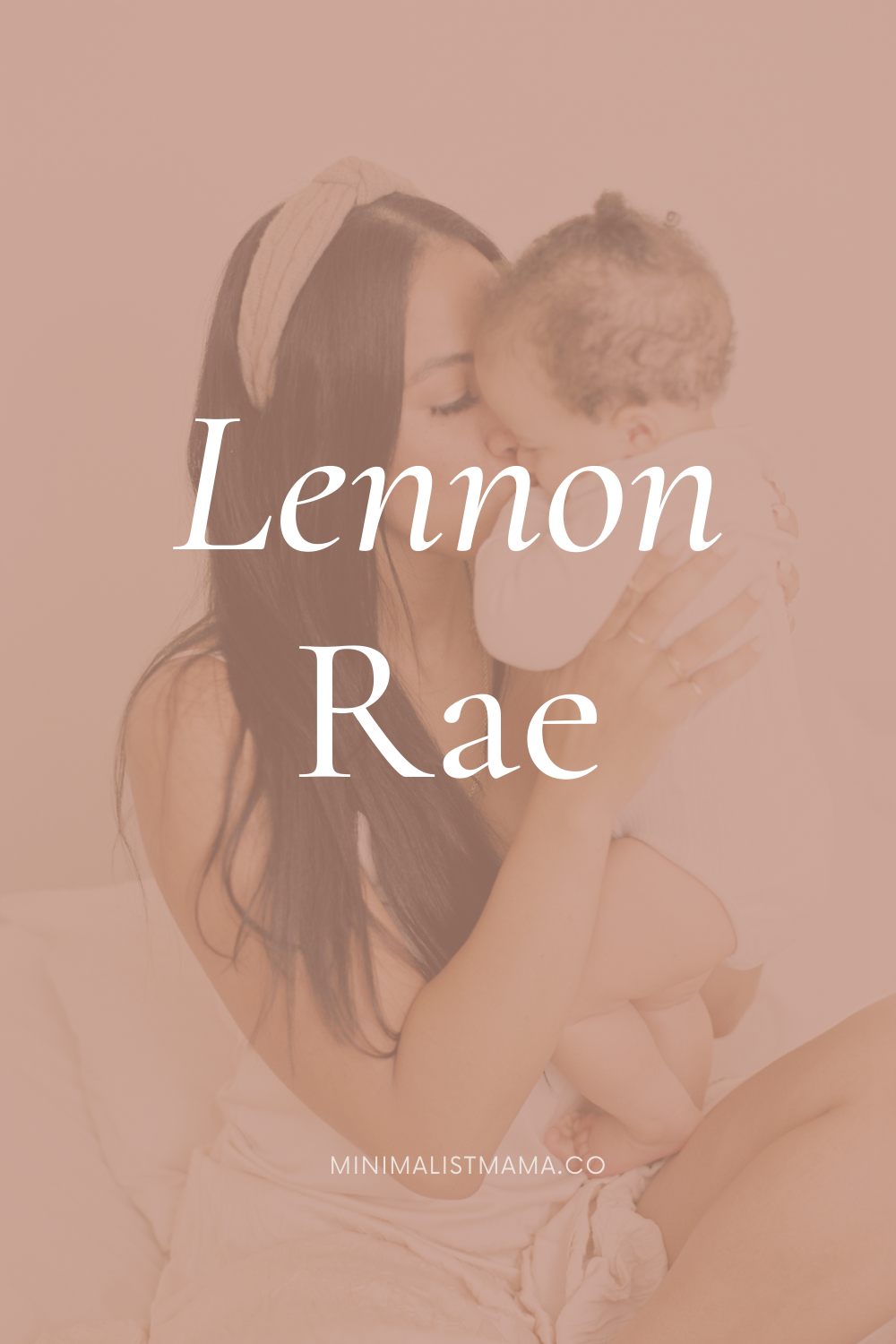 Camden
Tatum
Hunter
Charleigh
Sutton
Peyton
Landon
Rory
Easton
Shiloh
Check out my full collection of boy names for girls here.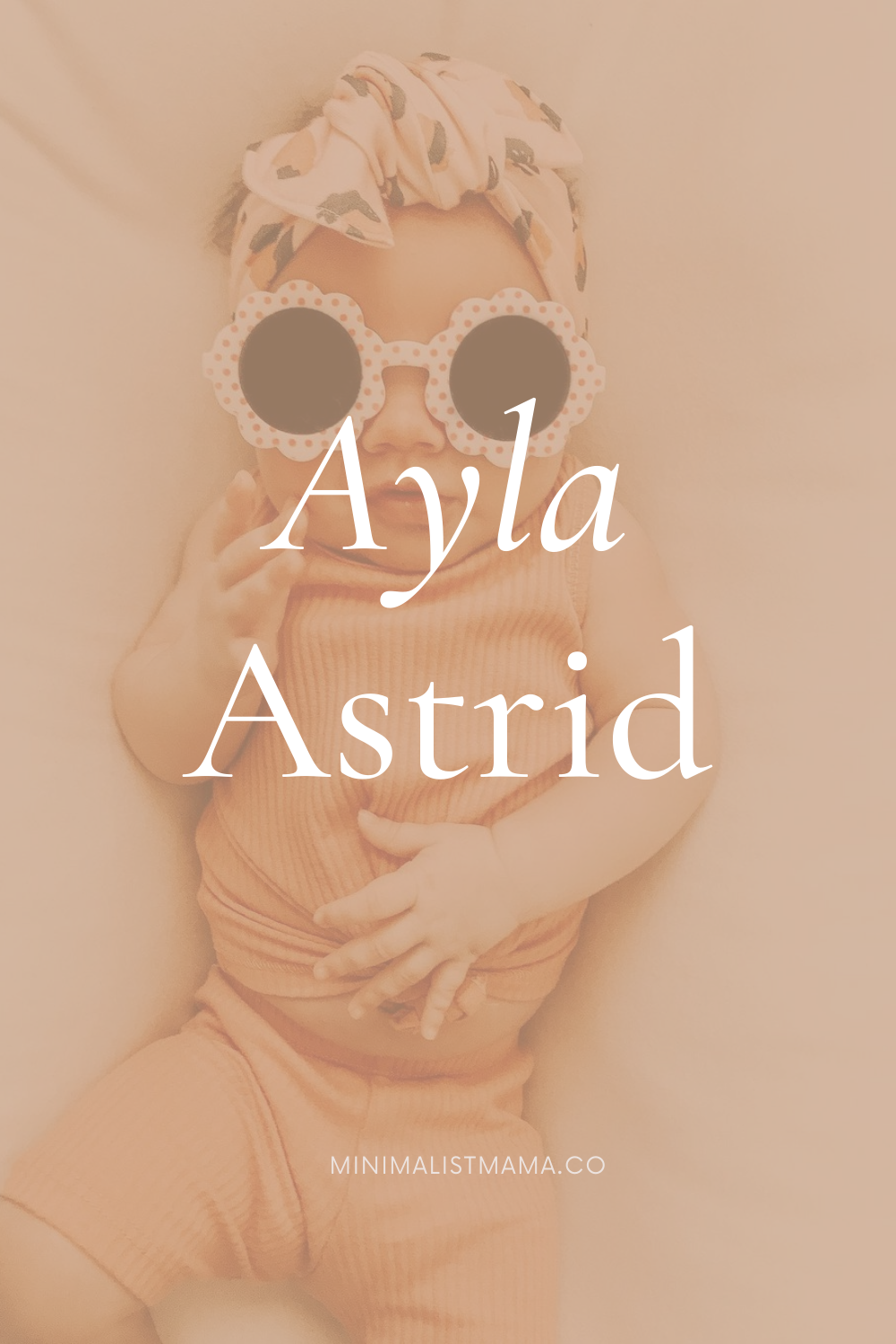 Cute Two Syllable Girl Names
Totally feminine, these cute two syllable girl names are full as sweet as they are adorable.
Hattie
Ellie
Lettie
Lennon
Millie
Haven
Isla
Blakely
Summer
Nova
Brylee
Saylor
Birkley
Goldie
Maisie
Elsie
Frankie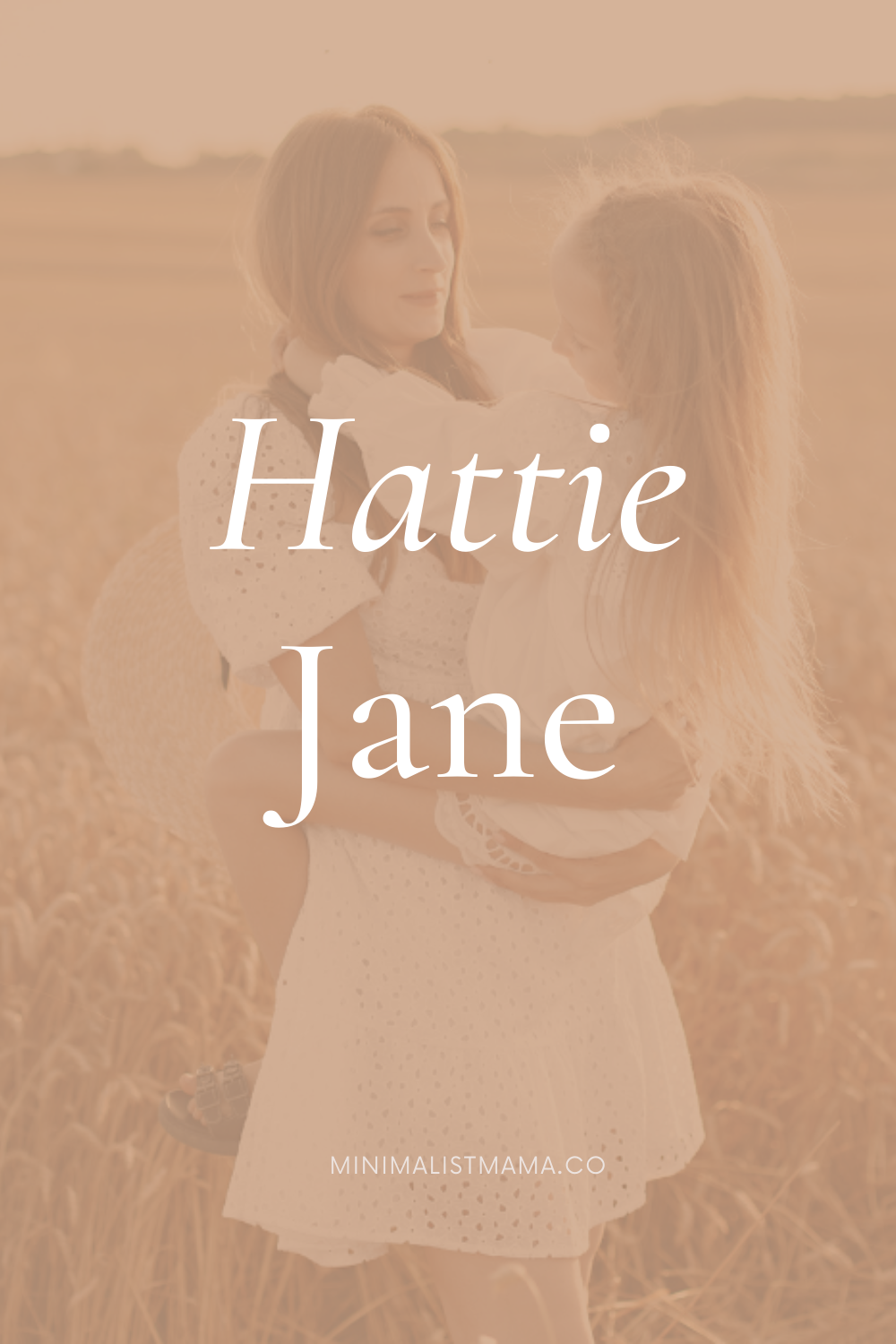 Strong 2-Syllable Girl Names
Next up, these strong 2-syllable girl names all have incredible meanings and take choosing a baby name for your little one to a whole new level. (Can you picture the day she first asks about her name, and you get to explain it to her? 🥹)
Willa
Raya
Enid
Lottie
Cordie
Nolan
Caden
Edith
Riley
Murphy
Nala
Edra
Ryla
Aiden
To scroll through our whole list of strong girl names with powerful meanings, pop over to the list.
Unique Two Syllable Girl Names
Totally uncommon, these unique girl names are still in style, and perfect for 2023, but they are less widely used, and either fall outside of ranks of the top 100 names for girls, or are completely unranked.
Brighton
Astrid
Brinley
Eartha
Eisley
Piper
Lila
Odette
Gemma
Soleil
Weslynn
Ruelle
Presley
Flora
London
Gia
Cosette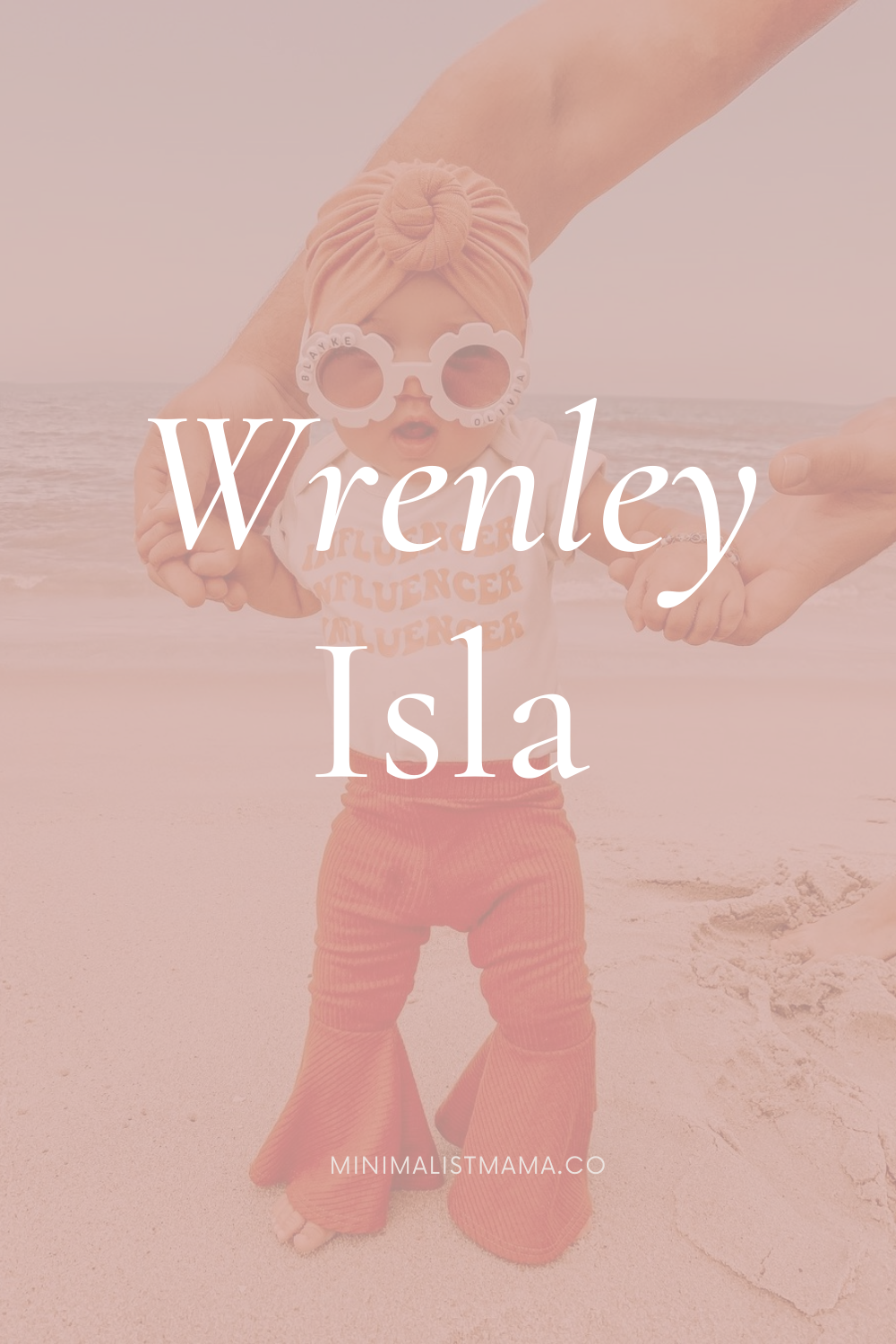 Yael
Camille
Lael
Posie
Lilac
Cella
Yara
Andaz
Eastley
Ever
Into the uncommon? Here are over 250+ of my favorite unique baby girl names with meanings, in an alphabetical list.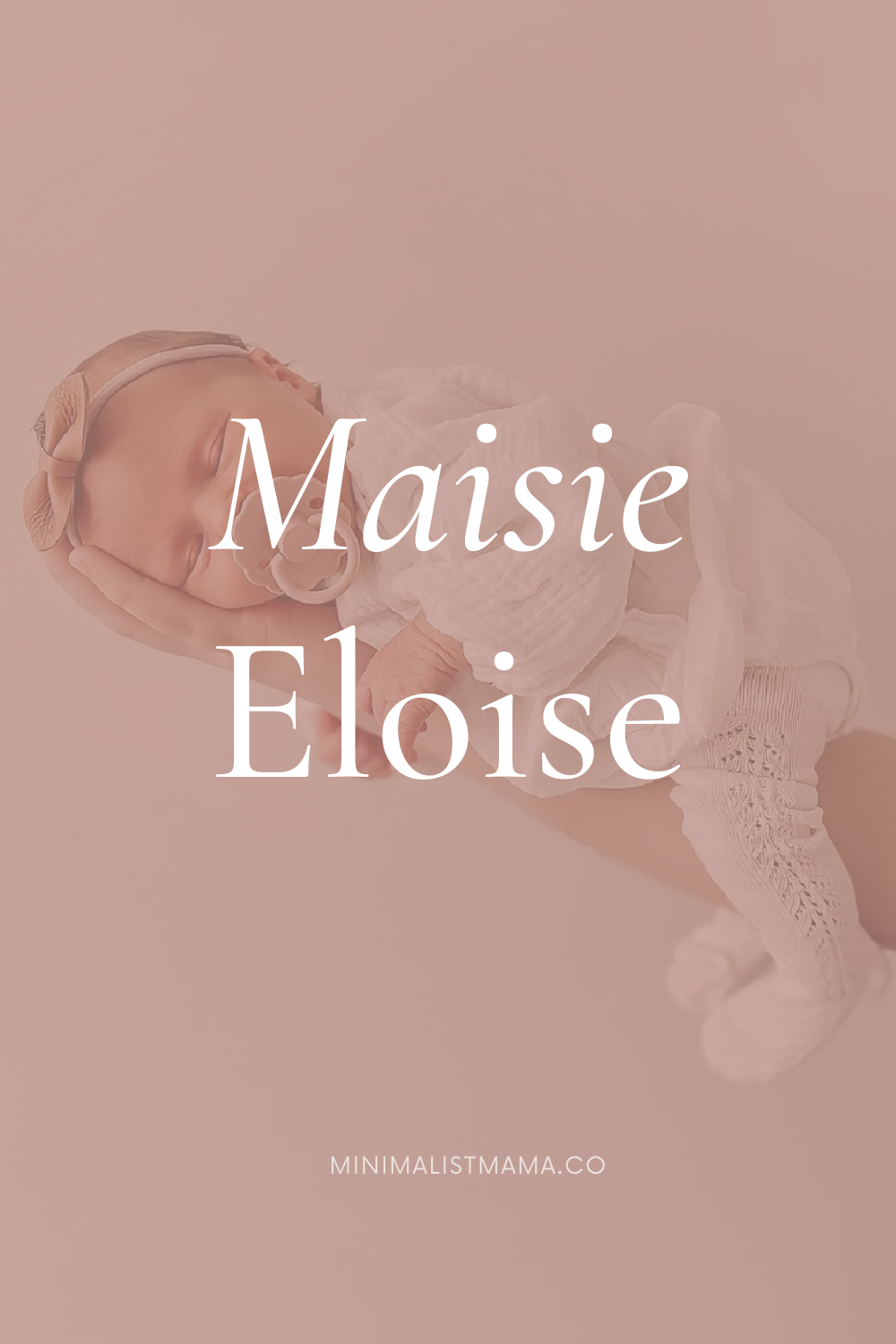 Old Fashioned 2-Syllable Girl Names
These lovely, old fashioned finds are beautiful baby names from years gone by, many of which have begun to make their way back up the charts.
Ada
Clara
Margot
Nella
Lenore
Georgie
Birdie
Violet
Nora
Inez
Esme
Opal
Lula
Della
Lenore
Etta
Adele
Ruby
Nola
Hazel
Cecile
Olive
Essie
Bridget
Mabel
Lola
Lena
Nellie
If you're loving the vintage vibes, take a peek at our whole collection of old fashioned baby girl names.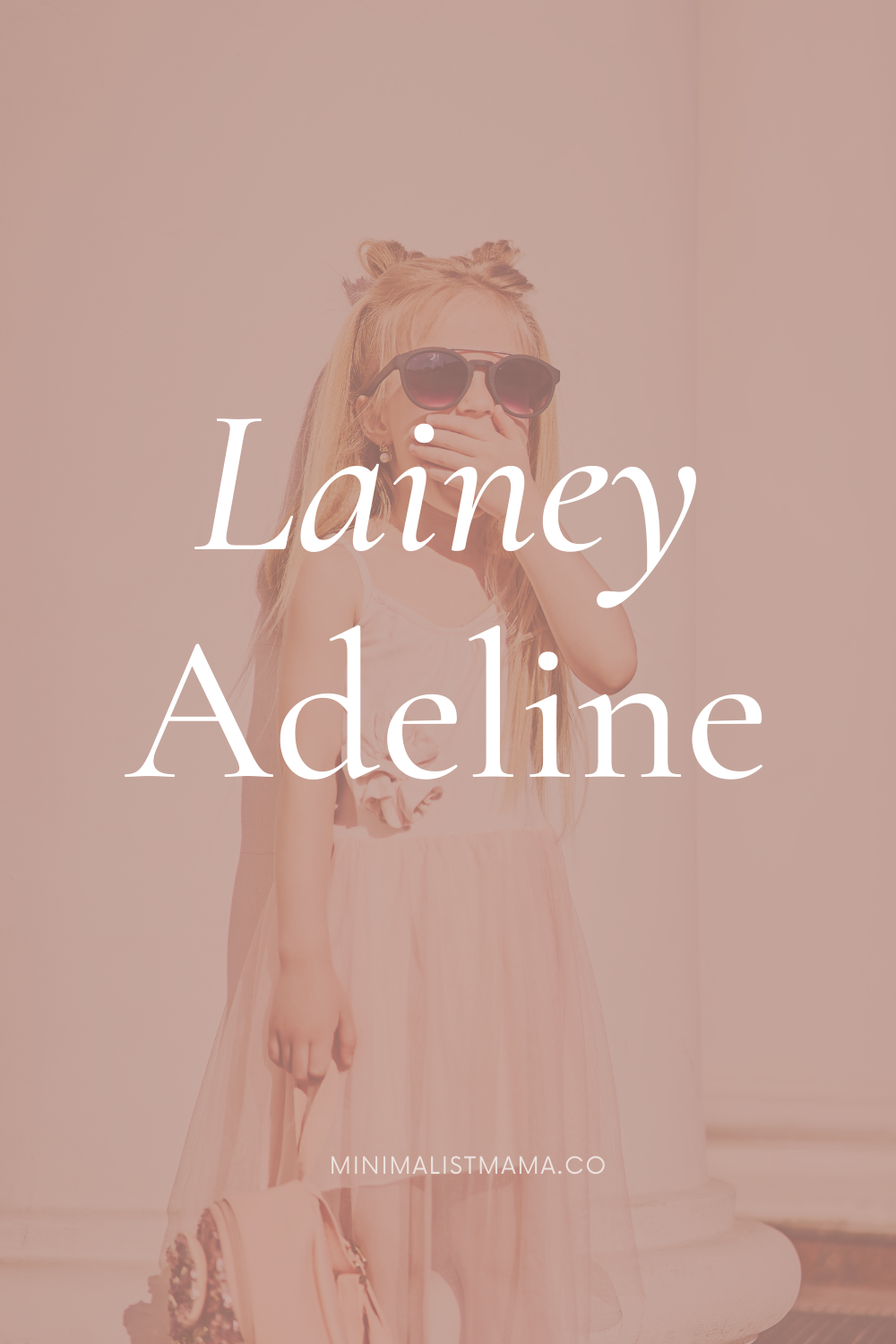 Two Syllable Names for Girls Ending in IE
Next, 2-syllable names for girls ending in ie – pretty baby names that are short, adorable and totally in right now:
Huntley
Quincy
Edie
Poppy
Emsley
Hadley
Frankie
Ivy
Indie
Sylvie
Ruby
Navy
Keep the party going: here are the rest of my top picks for baby girl names that end with -ie or -y.
2 Syllable Girl Names Ending in A
Lastly, two syllable girl names ending in a. These are classically feminine baby names, perfect for your little angel.
Naya
Bella
Ella
Flora
Layla
Eva
Lila
Lyra
Yara
Lina
Maeva
Orla
Nella
Lia
Mika
Rosa
Etta
Sunna
Della
If you love these pretty girl names ending in -a, you need to check out our full list of baby girl names that end with -a.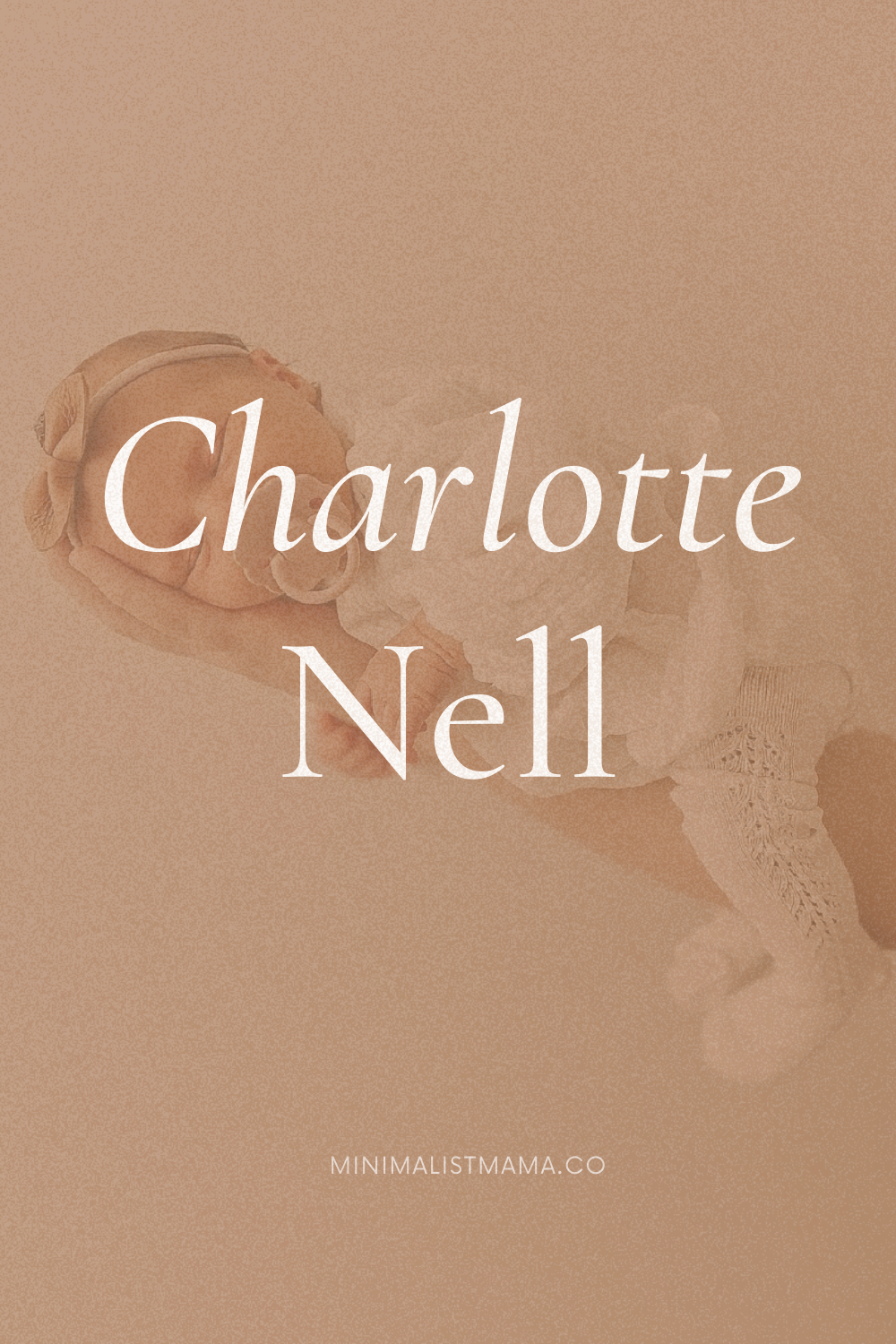 What 2-syllable girl names do not end in a?
Some of my favorite, modern 2-syllable girl names that do not end in a include Charlotte, Violet, Ivy, Ellie, Hazel, Lily, Ocean, Scarlett, Maisie, Peyton, Harper, Paisley and Kinsley.

Did you know? The letter a is actually the most popular letter for a baby girl's name to end with in 2023, with 37 out of the top 100 baby girl names in the US ending in a, as per the USA's Social Security Database.
Why are two-syllable names better?
Many expecting mamas think two-syllable names are better because many of them can be shortened easily with super cute nicknames (although there's definitely debate as to how many syllables are best when it comes to baby names).
Two syllable girl names also pair really well with both one syllable girl names as well longer three- and four-syllable names – so they really do give you lots of options.
Shop my fav mama & littles sets:

Shop → Mama & Baby Shirts
Wrapping Up
It's no secret that choosing a baby name is one of the most exciting – but challenging – parts of pregnancy.
In putting these curated baby name lists together, it's my genuine hope that you are able to uncover the baby name you've been searching for, but if you haven't quite found it yet, try scrolling through a few of my other baby name lists for girls, or scan through the top baby names for girls in 2023, to keep the ideas flowing!