This post contains affiliate links.
On the hunt for some cute free printable Elf on the Shelf games? These cute elf on the shelf activities can be printed at home and used right away!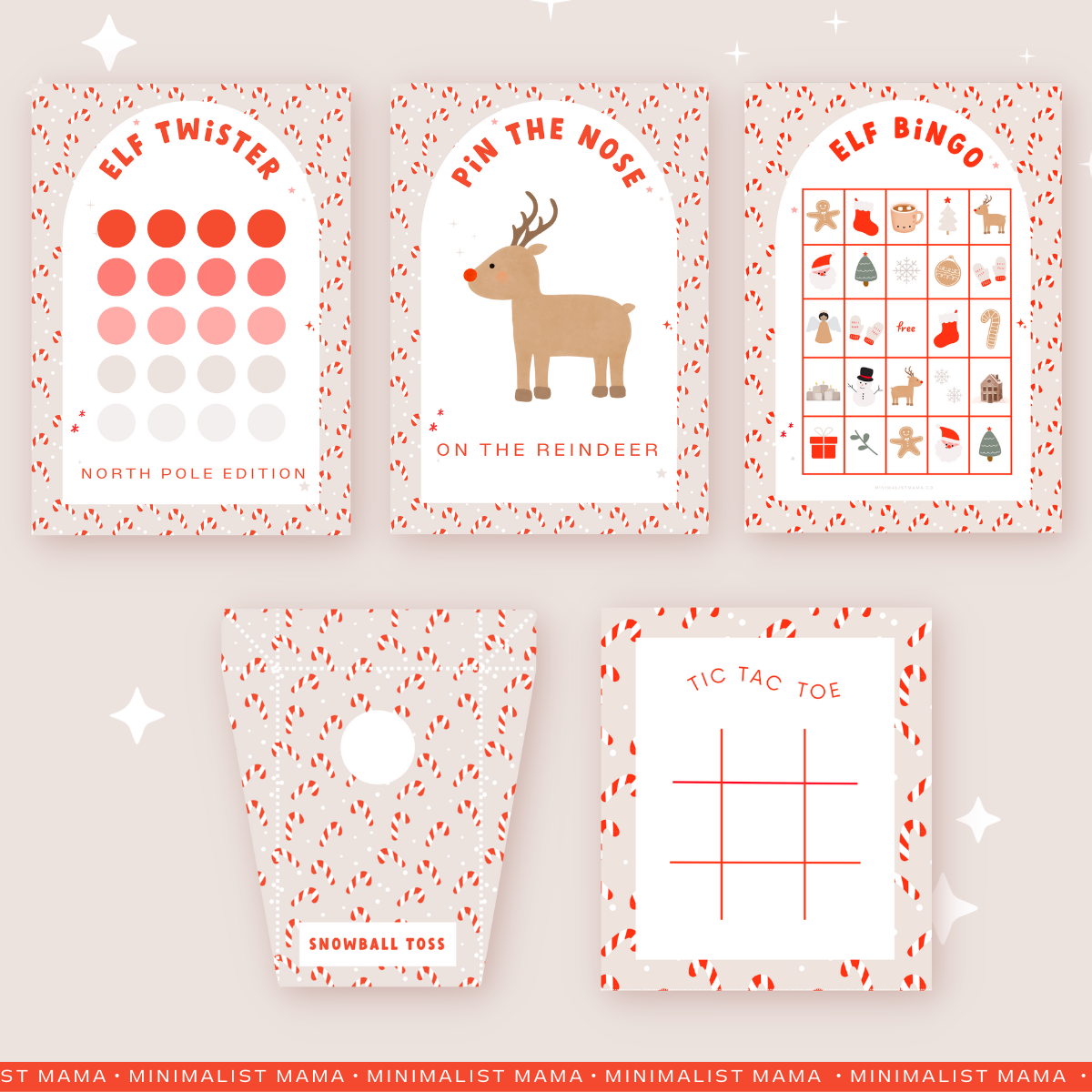 Free Printable Elf on the Shelf Games
'Twas a night in December, and all through the house, no mommy was stirring, she lay exhausted, on the couch.
For so many families, Christmas is a super special season, but my gosh, is it ever tiring!
Add to that, nightly Elf olympics and it's no wonder mommy needs a break.
Luckily, these cute free printable Elf on the Shelf games will hopefully help you do just that. Want more printables to fill out the holiday calendar? This Elf printable props package does a ton of planning for you.
From bingo to Twister to elf-sized cornhole, these super cute elf activities are totally free – and will cover you for at least a few nights. Checkout this fun 28 Elf on The Shelf Accessories and Props to help cover the rest.
To make it even easier, check out this awesome 2023 elf kit that covers almost anything "elf on the shelf" related! You can even have it personalized.
Free Elf on the Shelf Bingo Printable
Free Elf on the Shelf Twister Printable
If your elf needs help "twisting" check out this cool Elf bendy kit. There's no telling what skills elf is in store for this year.
Free Pin the Tail on the Reindeer Printable
Free Elf on the Shelf Printable Snowball Toss Game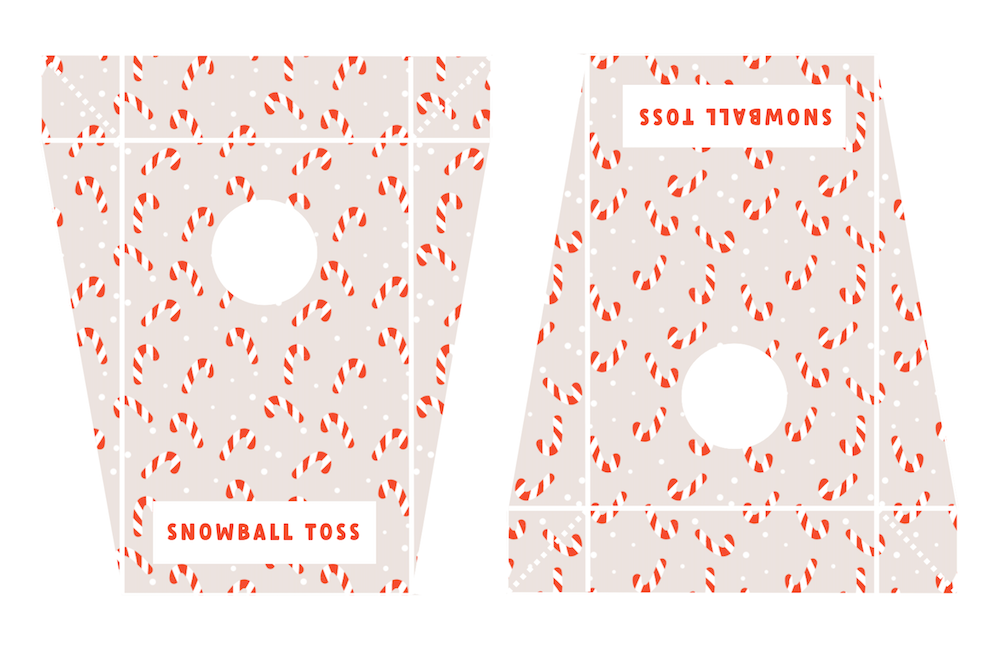 Free Elf on the Shelf Tic Tac Toe Printable
Printing Your Free Printable Elf on the Shelf Games
I designed these games to each be printed on a regular 8 1/2 x 11″ piece of paper, so that you can either print at home, or send to them to a print shop.
I like using this 8 1/2 x 11″ cardstock with my home printer, but you could definitely also print this just on regular printer paper, too.
Once printed, simply cut out the designs and you're ready to roll!
How To Use Your Free Printable Elf on the Shelf Games
The most simple way to set up these festive Elf on the Shelf activities is to tape them to a wall, and set up your little elf up nearby.
To fasten the smaller pieces like the sheet of red stickers for the reindeer game, I used some little glue dots that I grabbed from the craft section of Dollar Tree, but you can also grab some from Amazon, too.
Wrapping Up
From gifts to parties, to family photos, to hosting a month-long stay for a tiny, jolly friend from the North Pole… there's no shortage of things to worry about this Christmas season.
Amongst all of the hustle and bustle, remember that it *is* just an elf, and what your littles will will really remember most clearly is how special and magical the season felt – not which room their little elf was hiding in.
Merry Christmas, mama!
Read Next:
🎅🏻 35+ *Unique* Elf On The Shelf Ideas You Have To Try
🎅🏻 5+ *Super Cute* First Time Elf On The Shelf Arrival Letter Printables