This post contains affiliate links.
Looking for that perfect expectant dad gift? Today, I'm sharing my top picks for the best, stylish and *UNIQUE* gifts for expecting dads that you haven't seen yet.
Have you ever gotten a really good gift?
Like really good.
One that you could just tell some serious thought went into?
It sure is special, isn't it?
Well, if you're on the hunt for that perfect gift for a soon-to-be daddy, today is your day.
From things he can wear, to things he can use, eat, sip and show off, this list has got you covered.
At price points that will fit any budget –
Here are my favorite, unique expectant dad gifts:
The Best Expectant Dad Gifts
After months and months of searching through loads and loads of gift ideas, I have finally completed what I would like to call –
the ultimate list of expectant dad gifts.
Here we go –
01.

Cool Dad's Club Tee

Yup, you're going to be a dad. Welcome daddy-to-be into the cool dad's club with this cool, comfy dad hoodie.
Cool Dad Club Sweatshirt
02.

Personalized Leather Tech Roll Up

This next expectant dad gift is super neat. The company, Swanky Badger, is a brand created by a guy who was getting married, and looking for a special gift for his groomsmen, who were travelling all the way from Ireland to stand by him.

Have this super useful tech roll up customized for daddy-to-be with either his initials, or his new title (dad).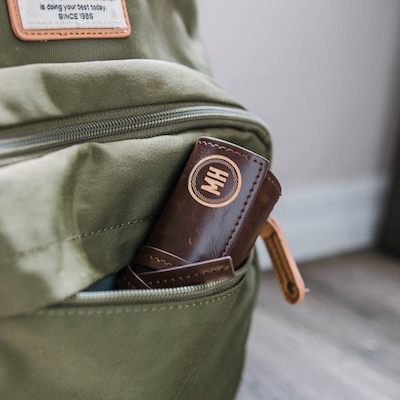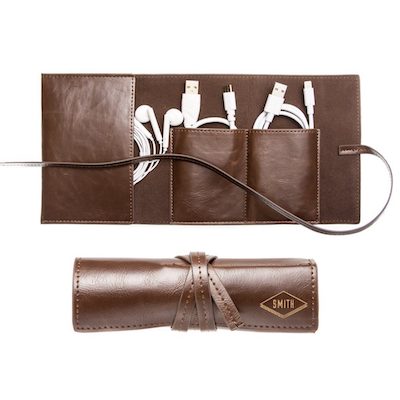 Swanky Badger Tech Roll Up ($39)
03.

The Coolest Personalized Keychain Ever

Vana Chupp Studio is simply one of the most incredible places for gorgeous, personalized gifts, especially for parents.

A brand she started from her kitchen, Vana Chupp Studio has created a truly iconic brand, making special mementos from the silhouettes of some of the most special people in your life.

Okay, so this gift wouldn't *exactly* work for a daddy-to-be, as – well, you won't quite have his little one's silhouette yet, so consider why not give a gift card to the shop and a special note.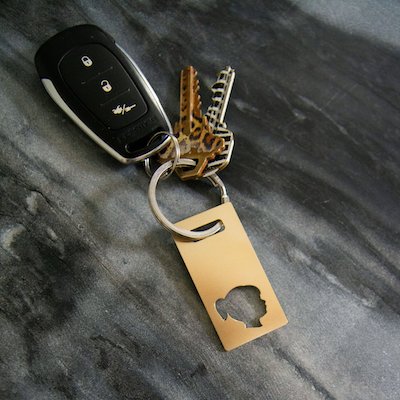 Vana Chupp Studio Personalized Silhouette Keychain ($85)
04.

Sweet Dadurday Hoodie

No, it doesn't get any cooler than this.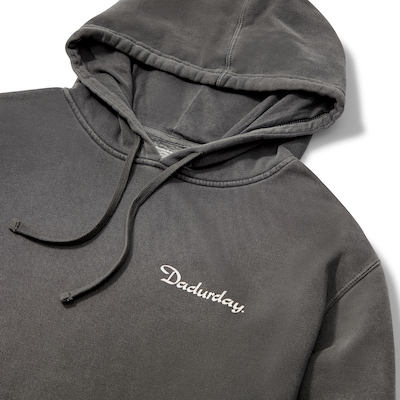 CAMP x YoungJerks "No.1 Dad" Dadurday Hoodie
($64)
05.

Matching Daddy-Daughter Swim Suits

Current Tyed is a super cool brand out of Vancouver, Canada. They design their own unique, contemporary prints like this white terrazzo, and put them on this really great quality family-matching swimwear.

After the all-too-common struggle that us boy-moms go through in trying to find simple, stylish clothing for our little guys, I ended up getting one of their matching swim sets for my husband and son. I have to say – my husband was so excited when I gave them to him and he loved showing them off all summer long.

If the expectant dad you're shopping for is into hashtag lakelife or just appreciates a good dip in the pool, a matching set from Current Tyed is a great idea!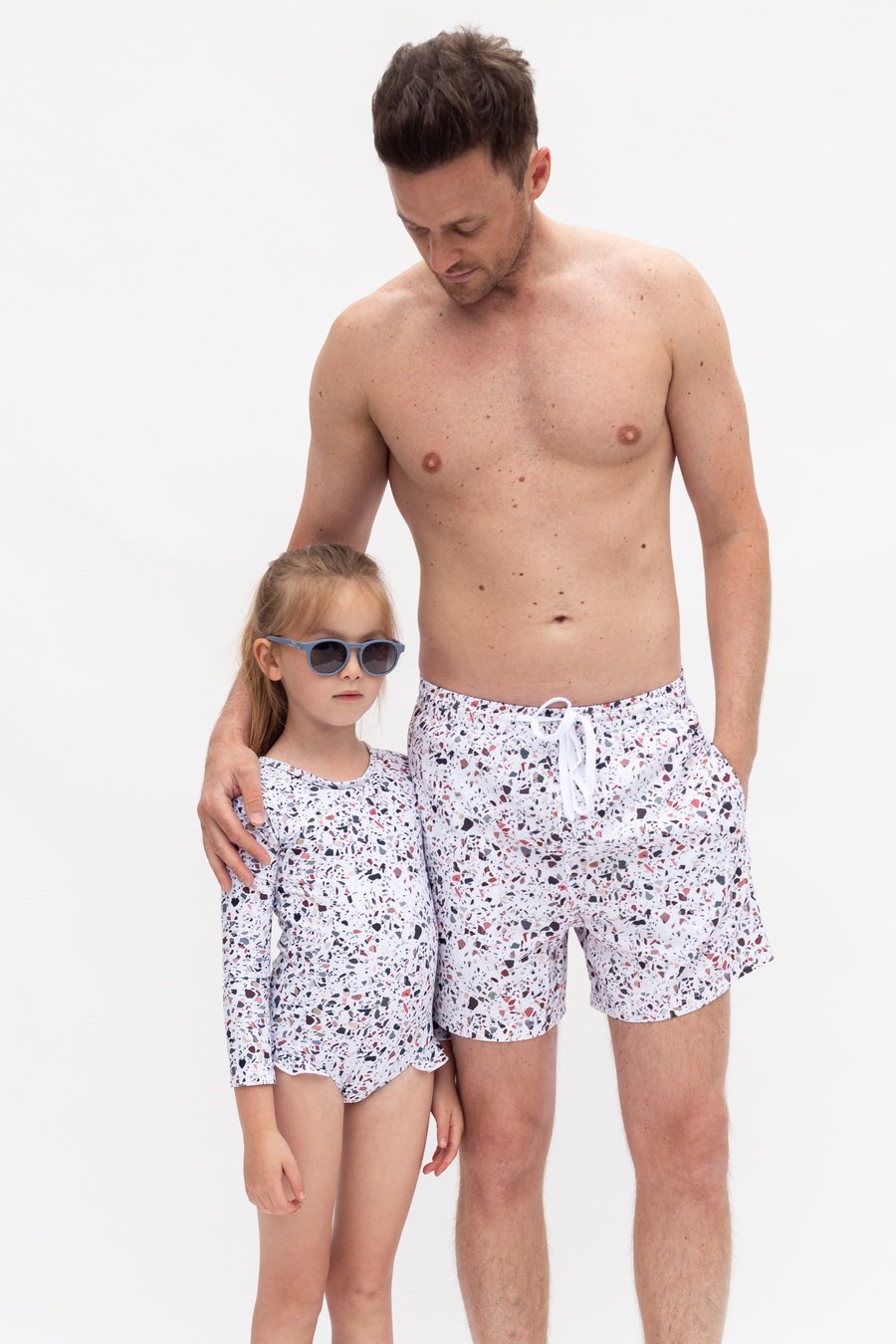 Current Tyed The Blake Men's Trunks ($46)
06.

DIY Craft Cocktails, Delivered

Enjoying a night out at a good cocktail bar was one of my husband and I's favorite things to do before baby.

Now, as new parents, it's probably one of the most impossible outings for us.

Treat dad-to-be to a DIY tasty craft cocktail with this unique subscription box by Shaker & Spoon.

I love how they explain these cocktail-in-a-box kits:

"Each month you'll get 3 unique recipes by top bartenders + everything you need to make 12 drinks (4 from each recipe) other than the liquor—syrups, bitters, mixers, garnishes & more. You'll be exposed to new flavors & combos, and look at your liquor cabinet in a whole new way. Subscribe today & be your own bartender + the tastemaker in your circle!"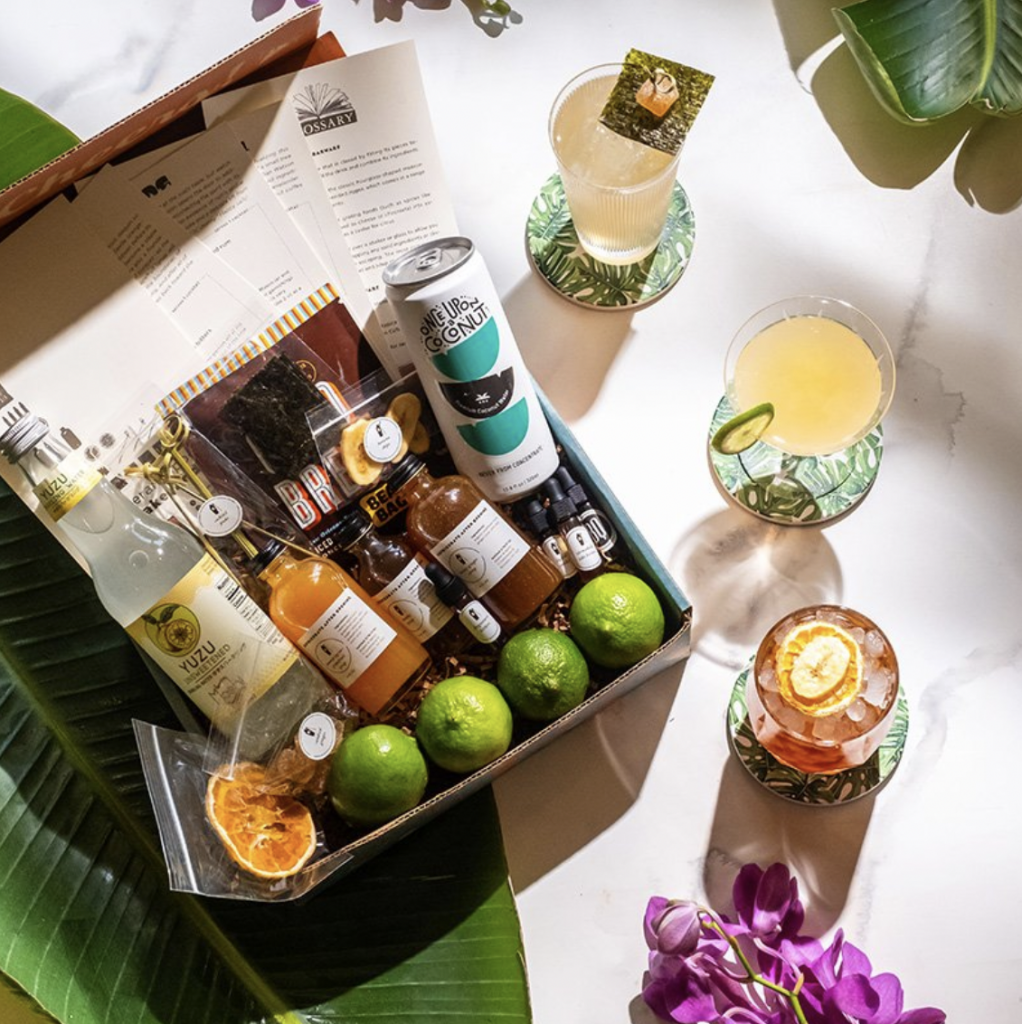 Shaker & Spoon Cocktail Club Cocktail Subscription ($40)
And here's one of my favorite reviews:
"I don't know about you, but the older I get, the harder it feels to find a cool gift that sparks a bit of actual fun and excitement. First of all, I love the way everything in the box is packaged, from the little glass bottles, the choice of quality card stock, and the design of each individual recipe card, it just feels special. The box includes information on what glassware and barware to use, techniques, terminology, and whatever else is needed to make the high quality cocktail. They include things like; various citrus, bitters, oils, salts, and spices."
07.

Custom Daddy Tool Belt

These totally customizable tool belts are perfect for the handyman-turned-daddy-man.

…😆

Consider a special customization like "Dad Est. 2021", or whichever dad-ish title he's mentioned he wants to be called.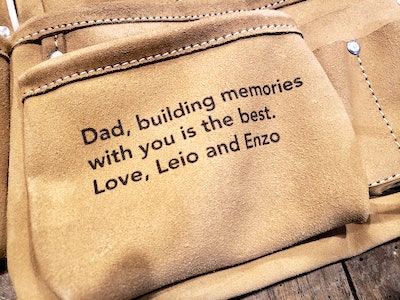 Unicorn Tees Personalized Tool Belt ($92)
08.

World's Best Dad Mismatched Socks

Friday Sock Co. is based out of Calgary, Canada and creates quirky, luxury mismatched socks that are made high-quality of organic cotton and produced in Italy.

Why not give the dad-to-be in your life the gold trophy you know he deserves – on these unique socks.
Friday Sock Co. World's Best Dad Mismatched Socks($12)
09.

Matching Father-Son Ball Caps

Yet another twinning moment, brought to you this time, by these cool ball caps.

Choose from a number of different styles of Jack & Winn matching ball caps, and get one for the little guy who's on the way, too.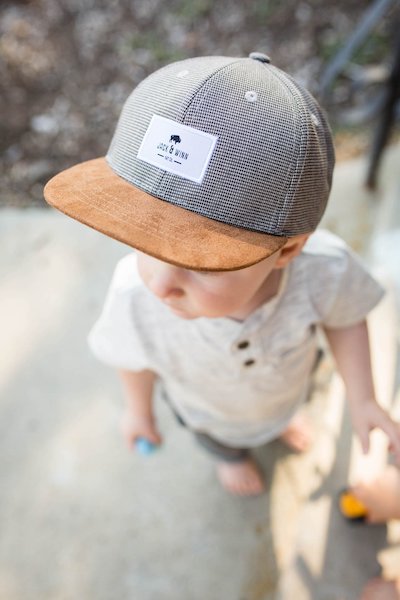 Jack & Winn JW Paddington Suede Matching Adult and Kids Hats ($25)
10.

An Overnight Bag

If you've got an expecting father who you know will want to wear his new title loud and proud, this daddy bag is a super cool gift idea.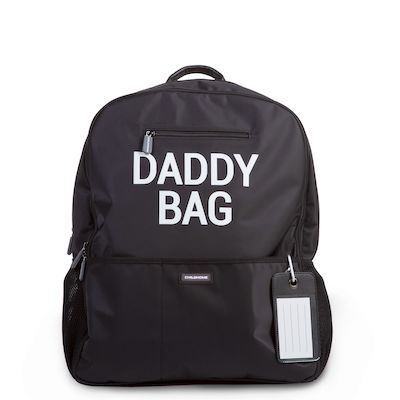 Childhome Daddy Bag ($134)
11.

Coffee Subscription

Do I even have to explain this one? New parents are tired. With like 10 i's.

Tiiiiiired.

Brighten dad's day with this coffee subscription that sends dad fresh beans each month. Not sure which type of coffee to gift him? Mistobox has a custom coffee quiz that either the gifter or giftee (dad) can fill in order to have the perfect coffee selection curated for them.
Mistobox Personalized Coffee Subscription (From $10.95)
12.

Personalized Leather Wireless Charger

This super sleek wireless charging pad from Courant is available with a monogrammed option, and I am here for it.

Dad can charge up to two devices at once with this modern charging base without even having to plug the devices in.

Which is a good thing because he's probably too busy changing diapers to find all of the different charging cords each of his devices need.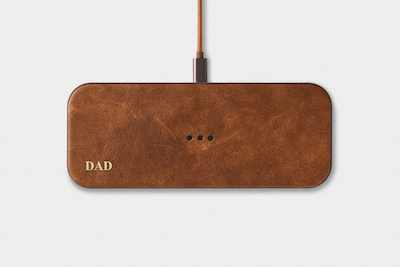 Courant CATCH:2 Multi-device wireless charger ($160)
13.

Ultra Comfy Bamboo Lounge Set

Okay, I didn't even call this one a matching set because I feel as though I've given you a whole lot of matching options already but… it's definitely available.

Read Next: 29+ Unique and Useful Baby Shower Gifts for *Mom* (Not Baby!)

What about gifting the lounge set and a matching baby blanket or swaddle for baby? I think it would make dad feel super special and also make for such a sweet newborn photo opp for daddy and baby!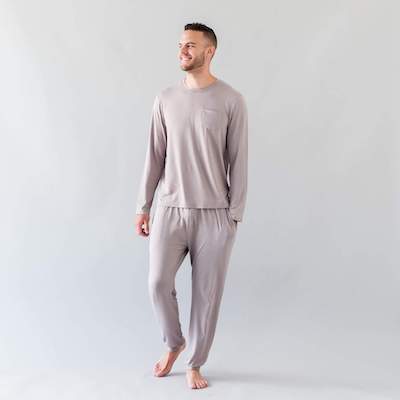 Kyte Baby Men's Lounge Set in Mushroom ($85)
Kyte Baby, the brand behind this ridiculously soft and comfy bamboo blend of fabric, actually started making baby clothes. Their onesies, footies and rompers have an almost cult-like following by mommies across North America and beyond, and now, they have begun offering styles for adults.
I bet this set will be the first thing dad packs in to his hospital bag if you snag one for him…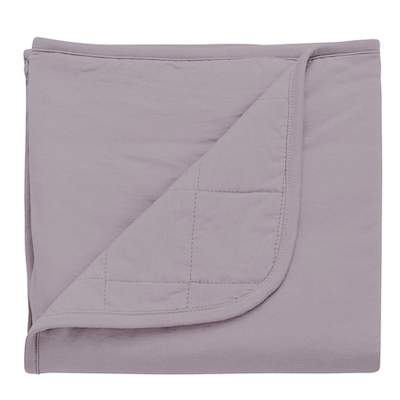 Kyte Baby Bamboo Baby Blanket in Mushroom ($45)
14.

A Classy Baby Wrap

Next up – the Solly Baby wrap.

They're one of my favorite baby brands. Their prints are just so timeless and modern and stylish and the quality of their wraps is incredible.

These soft and stretchy wraps were a serious lifesaver for us in trying to soothe our little guy while he was colicky. Because babies love being nice and snug and staying close to mom and dad for the first few weeks after they're born, this wrap really provides the soothing and comfort that they crave.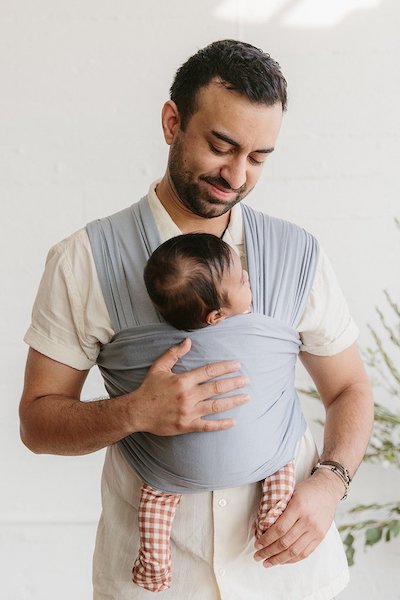 Solly Baby Baby Wrap in Pond ($69)
15.

Classic Father Sweatshirt

So good. Classy. Cozy. I know he'll love it.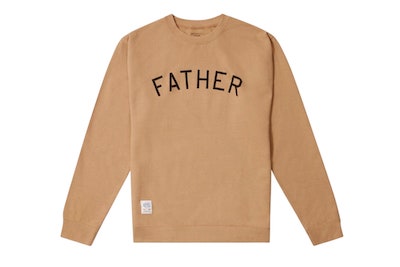 CAMP x YoungJerks "No.1 Dad" Father Sweatshirt
($64)
16.

Made For Me Board Book

Dare you to try reading a few pages in this book without crying… 😭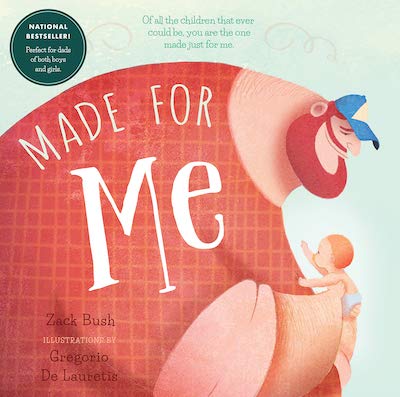 Zack Bush Made For Me Board Book ($9)
17.

A Personalized Tie Clip

Why yes, I did include two different gift ideas from the same place. Can you tell I *love* this brand?

How beautiful and special is this classy tie clip with baby's silhouette?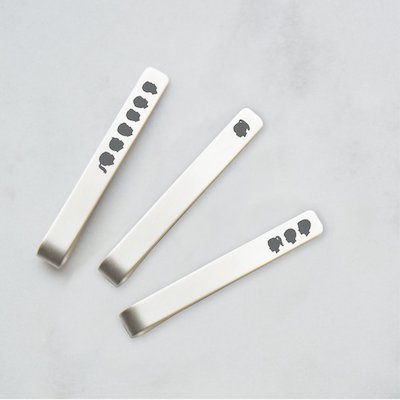 Vana Chupp Studio Engraved Silhouette Tie Bar
($85)
18.

Super Soft Matching Pyjamas

Little Sleepies is such a fun brand that mainly focuses on the coziest, cutest, quirky-printed baby pyjamas, but also features matching mommy and daddy pieces.

I'm telling you, this stuff is so soft.

They've also got such a cute bacon, eggs and toast print called "breakfast buddies" (it also comes in pink for mama, too!).

If you think the expectant dad would have fun twinning with his little, check Little Sleepies out.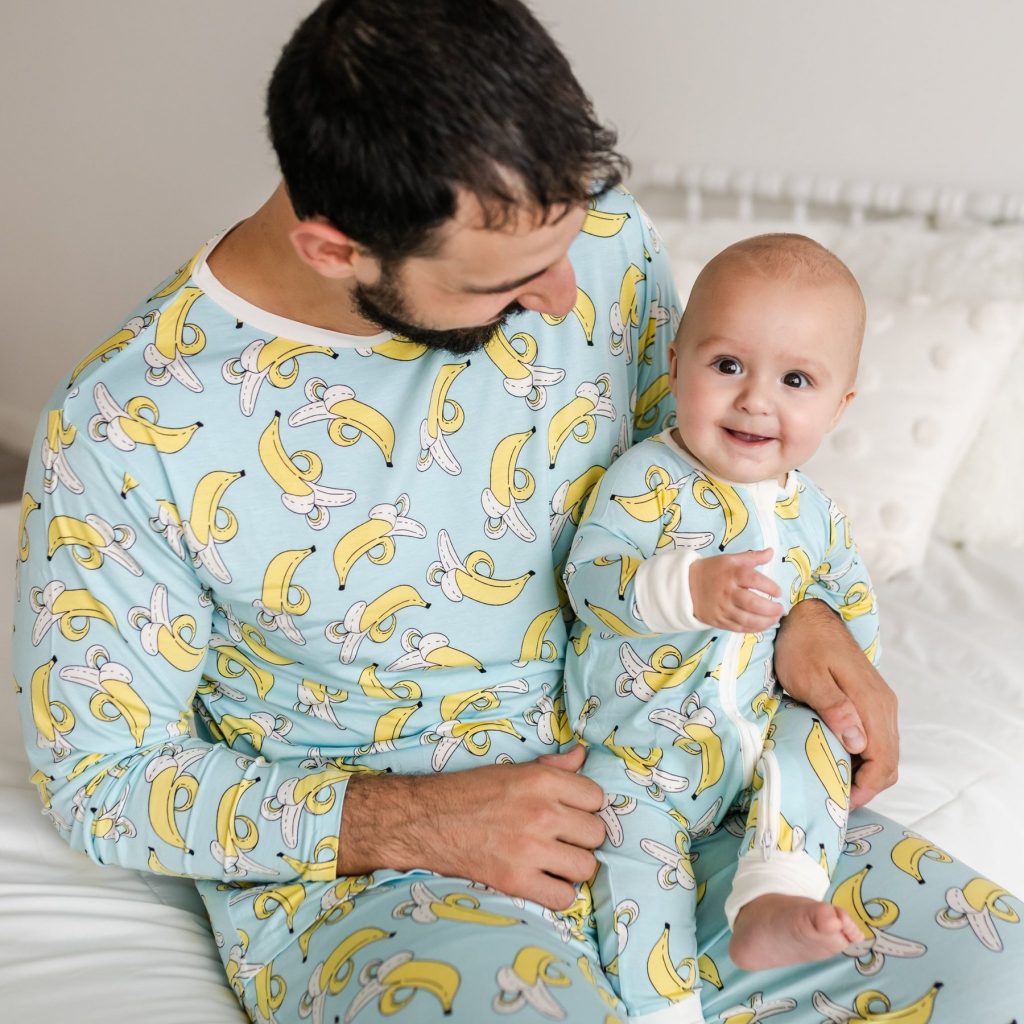 Little Sleepies Bananas Men's Bamboo Viscose Pajama Pants (From $33)
19.

Copy + Paste T-shirts

Is the new dad a tech-y?

This copy and paste set is so adorable and fun!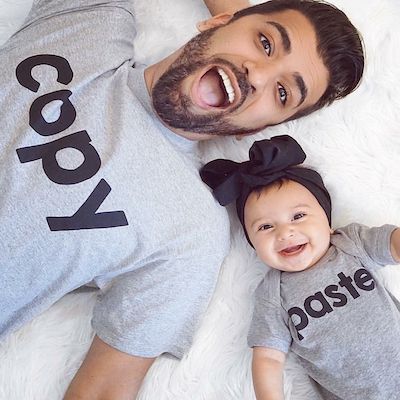 Cole and Coddle Copy and Paste Tee and Onesie ($39.95)
20.

#1 Dad Ball Cap

No, this isn't just your ordinary ball cap.

'47 Brand makes what they deem to be some of the best-wearing, most comfortable and great-fitting ball caps.

Tell the expectant dad he's already number one in your heart with this cool #1 dad ball cap.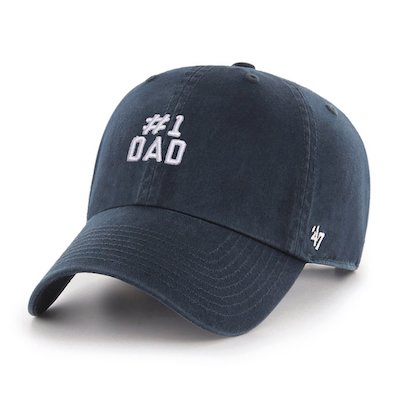 Etsy #1 Dad Ball Cap
21.

New Dad Sweatshirt

Dad Est. 2021.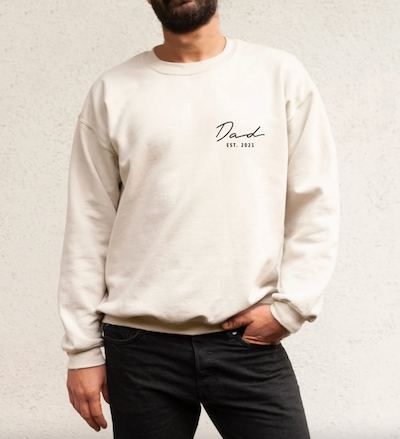 LovePeopleBoutique Dad Est. 2021 Sweatshirt ($36)
22.

A Gentle Alarm Clock

Let Dad spend the few minutes he does get to snooze, peacefully.

This sleek alarm clock wakes you up gently by slowly increasing the alarm volume, and even doubles as a night light.
Loftie Loftie Clock ($149)
23.

A Special Book

This classic book makes for the perfect read-along opportunity and would pair so nicely with any of the other expectant dad gifts on this list.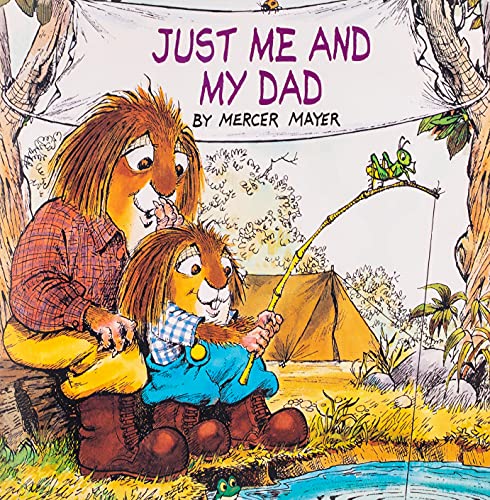 Mercer Mayer Just Me and My Dad ($5)
24.

A Stay-Hot Coffee Mug

Let Dad enjoy his coffee hot with this super cool mug that comes with a self-heating smart cup warmer.
Ember Temperature Controlled Smart Mug ($95)
25.

Caffeinated Chocolate
Amazon Endangered Species Chocolate 72% Cocoa with Espresso Beans, Box of 12 ($29)
26.

A Daddy Diaper Bag

One of the things that surprised me the most when my little guy was born was how proud my husband was of our diaper bag.

He loved packing it, making sure it was stocked, and always carried it out to the car.

Gift dad a little piece of land he can call his own by buying him his own dude's diaper bag.

This simple backpack is easy to carry, has plenty of space for diapers, wipes, clothes and pacis, and even has a super handy water-resistant liner.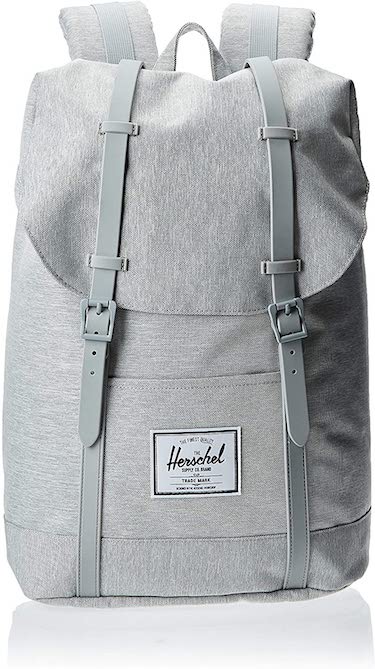 Herschel Pop Quiz Backpack, Classic 22L ($79)
27.

A Stress Relief Kit

This gift is an ode to the au naturel new dad.

Help him unwind after a long day of shushing, patting, rocking, and probably Cocomelon with this stress release inhaler, Relax-O-Ring, and dreamy essential oil roller blend by Saje.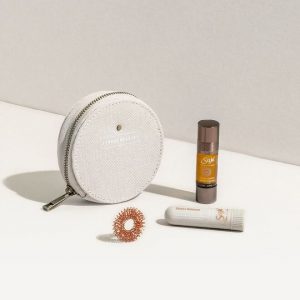 Saje Stress Release Relaxation Kit ($26)
Expectant Dad Gifts – TL;DR
So, how did I do?
Did you find the perfect gift idea for the new dad or dad-to be in your life?
Read Next: 49+ Important Items To Stock Up On Before Baby Arrives