This post contains affiliate links.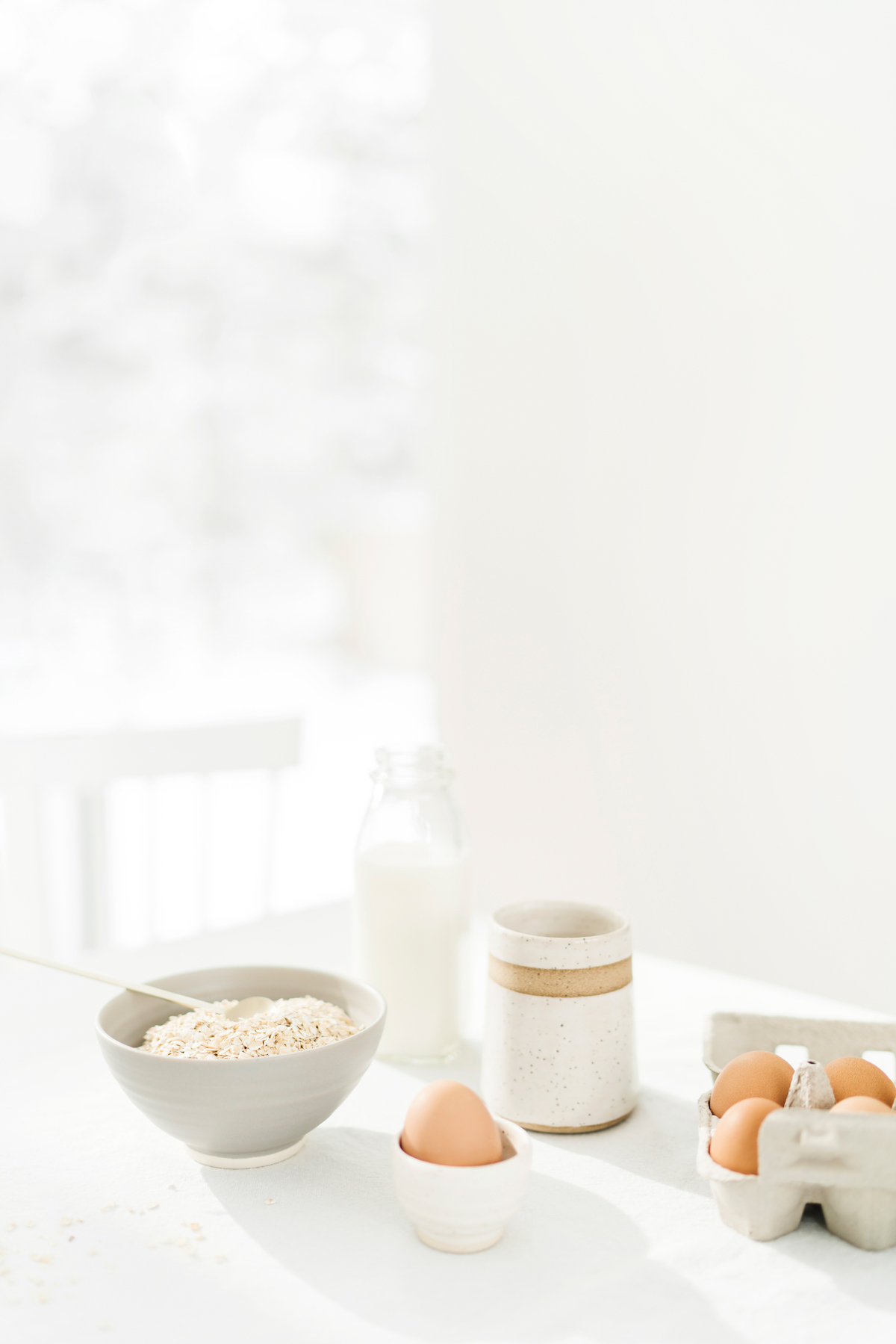 This article has been reviewed and approved by Registered Dietician, Jennifer Pallian (BSc RD), of Foodess.
Busy preparing for baby, and gearing up for your postpartum period – trying to put together a postpartum grocery list of simple, healthy(ish) foods, and easy postpartum meals?
Then kick up your tired feet, mama, because you're in the right place – and I've done all the heavy lifting for you –
and I've even put together a free printable postpartum grocery list for you, too!
Let's get to it –
Putting Together a Postpartum Grocery List
A few words of advice when it comes to putting together some easy postpartum meals and a realistic postpartum grocery list?
Registered Dietician, food blogger, and mama, Jennifer Pallian, Bsc RD, of Foodess shares:
I loved having ready-to-eat fruit and veggie trays on hand as I got reacquainted with my non-pregnant body after each birth.
I really just craved lots of fresh, vibrant food that felt as thirst-quenching as it was nutrient-giving. Your body needs plenty of energy to recover from birth as well as to produce milk, so keep yourself fuelled with protein and carbohydrates to feel your best.
And keep your favourite comfort foods on hand, too. It's like a warm hug after this monumental event in your life and the new mama needs mothering, too.
I mean, I couldn't have said it better myself.
As a side note – if you're looking to plan some healthy meals and groceries for after baby, you may be thinking about how you'll stay active once baby is here too. Bookmark this post by Shelby over at Fit as a Mama Bear with some really great fitness tips for moms and come back to it when you're ready!
The Essential Postpartum Grocery List
Here is my super simple postpartum grocery list to get you through those first few weeks with your sweet little one:
Fruits & Vegetables
Bananas
Apples
Berries (fresh or frozen)
Fresh fruit tray
Fresh veggie tray
Prepared salad mix (x2)
Leaf lettuce (for wraps/burgers/sandwiches)
Large tomato (for wraps/burgers/sandwiches)
Frozen peas/carrot/corn mix
Dairy
Greek yogurt
Milk
Coffee cream
Cheddar cheese
Cottage cheese
Deli & Alternatives
Rotisserie chicken
Lean deli meat (ideally nitrate-free)
Frozen meatballs
Frozen chicken fingers
Canned tuna or salmon
Burger patties (chicken/beef/salmon/veggie/lentil)
Prepared soup (x2)
Bakery
Burger buns
Tortilla wraps
Whole grain bread
Wholewheat English muffins
Snacking
Salty Snacks (choose two)
Tortilla chips
Popcorn
Pretzels
Sunchips
Pretzel crisps
Peanut butter-filled pretzels
Crackers
Dips (choose two)
Ranch or dip
Hummus
Baba ghanoush
Tzatziki
Guacamole
Salsa
Bars & loaves (choose three)
Protein bars
Granola bars
Dried fruit bars
Nut bars
Store-bought banana loaf
Muffins
Nuts & other (choose two)
Trail mix
Nuts – flavoured or plain (cashews, tamari almonds, etc)
Individually packaged cheese portions and/or beef sticks
Pantry
Nut butter – almond, peanut, cashew, etc
Jam
Granola
Everything but the bagel seasoning
Rice
Pickles
Canned beans
Easy Postpartum Meals
When it comes to planning some easy postpartum meals, keep it as simple as you possibly can.
It's a crazy, sleepless time and your aim should be to get yourself fed with the easiest, lowest-prep foods you can.
While you may typically love baking your own muffins or making your own meatballs, you'll have your hands more than full, and taking a few shortcuts – like frozen veggie mixes and chicken fingers – will be super helpful.
Oh, and Jenn also reminds us to *accept* help:
It can be so hard to take care of yourself when suddenly you're responsible for someone else (and that someone else is quite demanding).
It's really helpful to prep meals in advance and freeze them, and also to not be shy when friends ask "can I bring you anything?".
Say yes! Yes please! A healthy meal would be sooo appreciated.
Related: 31+ Easy, Healthy Freezer Meals for New Moms
So, without further ado, here are my favorite super easy,
Easy Postpartum Breakfast Ideas
Toast & eggs – Slather peanut butter & jam on a few slices of toast and serve with two hard-boiled eggs.
Simple berry smoothie – 1 ½ cup mixed frozen berries, ½ cup tropical juice, ½ cup plain Greek yogurt, 1-2 tbsp hemp hearts, chia seeds or ground flax (optional).
Simple breakfast sandwich – Deli meat, cheddar and tomato on a toasted English muffin, avocado (optional), and everything but the bagel seasoning (optional).
Yogurt parfait – Top Greek yogurt with fresh or frozen berries, banana and a handful of granola, drizzle with nut butter (optional).
Muffin & eggs – Spread some banana bread or a muffin with nut butter for an added nutritional boost, and serve with two hard-boiled eggs.
Simple breakfast wrap – Wrap two scrambled eggs, grated cheddar cheese and a spoonful of salsa in a tortilla for a filling, one-handed breakfast (and if you have some canned beans open, add a spoonful of those in there, too!).
Easy Postpartum Meal Ideas for Lunch or Dinner
What's for dinner? Besides a crying baby and leaky nipples… 😆
Here are some great, easy postpartum meal ideas that are great for lunch or dinner:
Bean quesadilla – Drain canned beans, spread on a tortilla with some shredded cheddar cheese and fry the quesadilla in a pan over medium heat. Serve with salsa and guacamole.
Chicken quesadilla – Pull some of the rotisserie chicken off, spread on a tortilla with some shredded cheddar cheese and fry the quesadilla in a pan over medium heat. Serve with salsa and guacamole.
Soup with toast or grilled cheese – Heat up prepared soup and serve with toast or a simple grilled cheese sandwich.
Simple Wrap – Layer some rotisserie chicken or deli meat like ham or turkey in a tortilla with mayonnaise, lettuce, tomato, and pickles.
Chicken with salad – Tear off some rotisserie chicken or throw some frozen chicken fingers in the air fryer or oven and mix up a bag of salad mix.
Chicken/tuna/salmon salad sandwich – Chop up some canned tuna, salmon or pull some chicken from the rotisserie chicken, along with some celery or grapes from your veggie tray. Mix with mayonnaise and seasonings, and serve on whole grain bread.
Burgers with veggies – Cook your favorite frozen burger patties, dress up a bun, and crack open that veggie tray.
Meatballs, rice, veggies – Cook frozen meatballs in the stove or slow cooker, throw some rice in a rice cooker (if you have it) or consider opting for one of those microwave packs of rice, and quickly steam the corn, peas and carrot mix. I love adding a few spoonfuls of thai sweet chili or bbq sauce to my meatballs a few minutes before they're done cooking so that the sauce reduces a bit and the meatballs are saucy and sweet, but this is optional.
Snacking plate – This is one of my fav, yummy 'meals' for when I have my hands free and am looking for something snack-y. Here are a few of my fav snack plate combos:

Cucumber, apple slices, nut butter, cheddar cheese, pretzels, hummus, salsa
Carrots, grapes, tortilla chips, cheddar cheese, nuts, salsa, guacamole
Sweet pepper slices, deli meat, cheese, crackers or pretzel crisps, pickles
Easy Postpartum Snacks
Here are my favorite quick, and nutritious (enough) easy postpartum snacks:
Banana and nut butter roll-up – Spread a tortilla with your favorite nut butter and lay a banana near the edge. Roll it up like a burrito and you've got a quick, one-handed snack.
PB + J English muffin – Toast an English muffin, spread with your favorite nut butter and jam.
PB + B English muffin – Toast an English muffin, spread with your favorite nut butter and a sliced banana. You can even add a few chocolate chips, if you've got them.
Avocado English muffin – Toast an English muffin, mash some avocado, and top with fresh tomato slices, everything but the bagel seasoning if you like.
Tortilla chips with salsa + guacamole – Dip, dip baby!
Cottage cheese + fruit – A cup of cottage cheese with a handful of fresh fruit – I love green grapes or cantaloupe.
Banana loaf or muffins with cheese – Grab a muffin and pre-portioned cheese or two for an extra protein boost.
Final Thoughts
It's no secret that those first few weeks with a newborn are *tough*. Most importantly, remember to give yourself grace, and that good is good enough!
Consider ordering online or taking advantage of grocery delivery services, even if you do have to pay a bit extra – in my opinion, it's 100% worth it for that special time after baby.
You've got this, mama!
Read Next:
🍓 How to Feed a Family of 4 for $100 a Week
🍓 11+ Super Useful Nursing Cart Essentials That You'll Definitely Need
🍓 49+ *Important* Things To Do Before Baby Arrives (Third Trimester Checklist)