This post contains affiliate links.

One of the most thoughtful gifts that I've seen was a in photo that was shared on one of my mom groups.
A new mom's best friend had put together a nursing cart, stocked with the essentials, as a gift.
What a sweet and practical gift that you know will get put to good use!
If there's one thing that all moms are desperate for in those early days and weeks, it's convenience —
and a breastfeeding gift basket definitely delivers.
So, what should you include?
What to put in a breastfeeding gift basket
There are so many things that you can include in a breastfeeding gift basket to both support (and spoil) the new mama – here are a few of my favorites:
01.

Nursing + pumping bra

A nursing and pumping bra… in one?

Yes, it exists.

This awesome bra from Kindred Bravely not only works as a pumping bra, with small openings that you attach your breast pump to, but it also then comes down fully to allow mama to breastfeed baby, too.

Seriously so handy!
Kindred Bravely Sublime Hands-Free Pumping & Nursing Bra ($52.99)
02.

Set of nursing bras

These nursing bras are also very popular. They are simply for breastfeeding, not for pumping, but they are still very useful and they're comfy, too.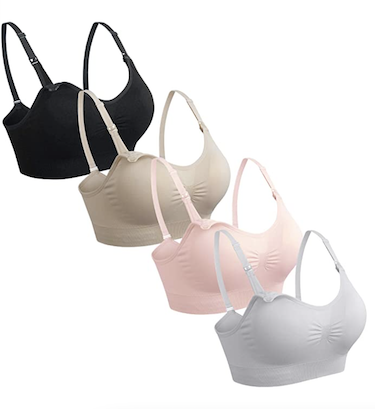 Amazon Nursing Bra for Breastfeeding, 4 Pack ($29)
03.

Nursing tanks

These nursing tanks from H & M are awesome – no need for a nursing bra here! They're a great option for mamas who will be having a spring or summer baby.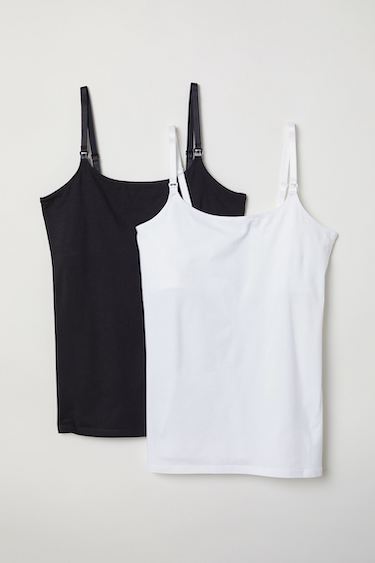 H&M Mama Nursing Tank, 2 Pack ($23)
04.

Breastfeeding-friendly top

I think this waffle henley top is the single most widely-used piece of clothing that I've seen other mamas use.

It's so cozy, nice and loose, and allows mama to breastfeed easily by unbuttoning the front and pulling the top aside.

This is a great option for moms expecting baby in fall or winter!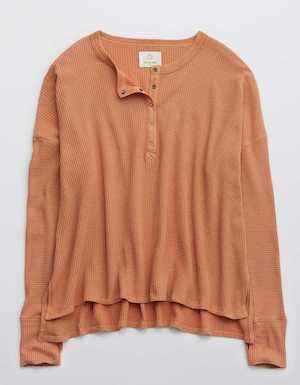 Aerie OFFLINE Way Back Waffle Henley Long Sleeve T-Shirt ($39)
05.

A water bottle

How cute is this water bottle? By super cool brand, BKR, this BPA-free, glass water bottle isn't only useful, I feel like it qualifies as a cute accessory, too.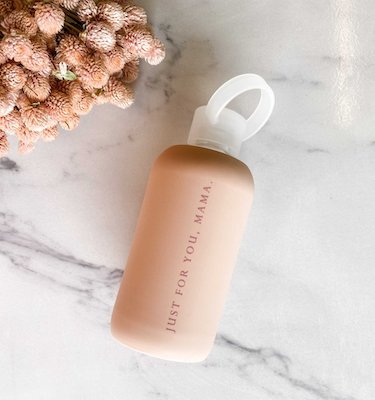 Nurtured 9 BKR Just for You Mama Waterbottle ($39)
Not quite as pretty as the glass water bottle, this insulated tumbler is nice and big, keeps water cold for a long time, and the straw is perfect for one-handed sipping.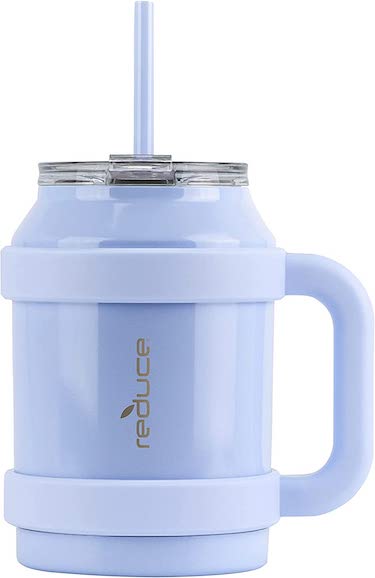 Reduce 40oz Mug Tumbler, Stainless Steel with Handle ($27)
06.

Nursing pads

These awesome nursing pads from Blanqi are washable and reusable, and soft and comfy.
Blanqi Washable Nursing Pads ($12)
Want to save mama the laundry? These disposable nursing pads are the ones I use and super convenient. I don't think there's a drawer in our house that doesn't have a few of these in it!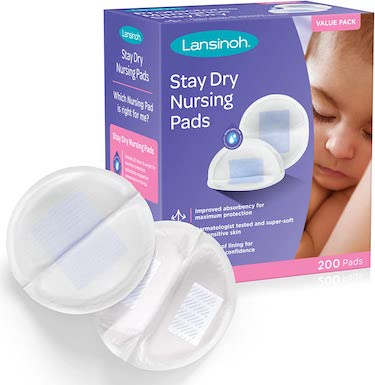 Lansinoh Stay Dry Nursing Pads, 200 Count ($24)
07.

Nipple cream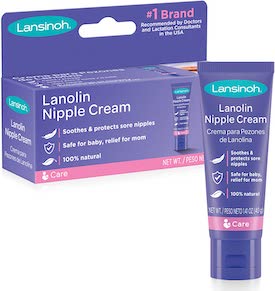 Lansinoh Lanolin Nipple Cream ($8)
08.

Milk storage bags

Another breastfeeding essential – breastmilk storage bags! I like these disposable ones, because that early postpartum period is so. hard. The fewer items to wash and dry, the better.
Lansinoh Breastmilk Storage Bags, 100 Count ($13)
But, some prefer reusable, and I totally get that. These silicone storage bags are really great, too.
Zip Top Reusable Silicone Storage Bag, Set of 2 ($16)
09.

Haakaa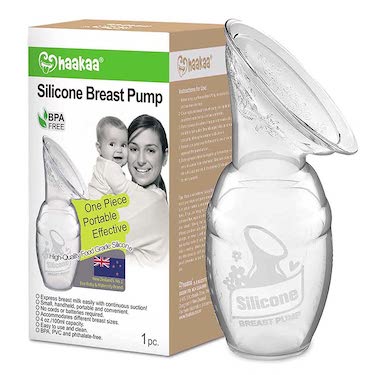 Haakaa Manual Breast Pump ($11)
10.

Audiobooks

If there's one thing a breastfeeding mama is doing a lot of, it's, well, breastfeeding.

If you haven't already heard about Audible, it's essentially an online bookstore – of audiobooks.

A one-month membership will treat mama to an audiobook of her choice (they also have 3-month, 6-month and 12-month memberships, too).
Audible 1-month membership ($15)
11.

Epsom salts

One of the common problems that comes up for breastfeeding moms is a clogged duct, which is essentially when some of the fat from the milk she's producing clogs one of the ducts in her breast.

They're super uncomfortable, often painful, and can lead to an infection (mastitis) if they aren't relieved.

Epsom salts are actually a super effective way to treat a clogged duct, so they're really helpful to have on hand.
Pink Stork Pregnancy Flakes Epsom Salts with Pure Magnesium ($17)
12.

Lactation cookies
Booby Boons Chocolate Chip Lactation Cookies ($10)
13.

Lactation tea
Earth Mama Organics Milkmaid Tea ($5)
14.

Scrunchies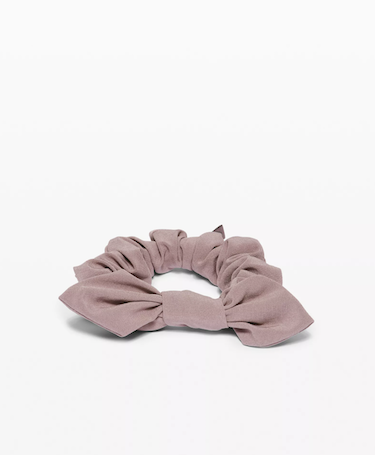 Lululemon Uplifting Scrunchie
*Bow ($9)
15.

Hair clips

If there's one thing that babies love to play with and pull while they're breastfeeding, it's mama's hair, if it isn't tied back. These hair clips are super cute, easy to use one-handed, and can tie mom's hair back in a pinch.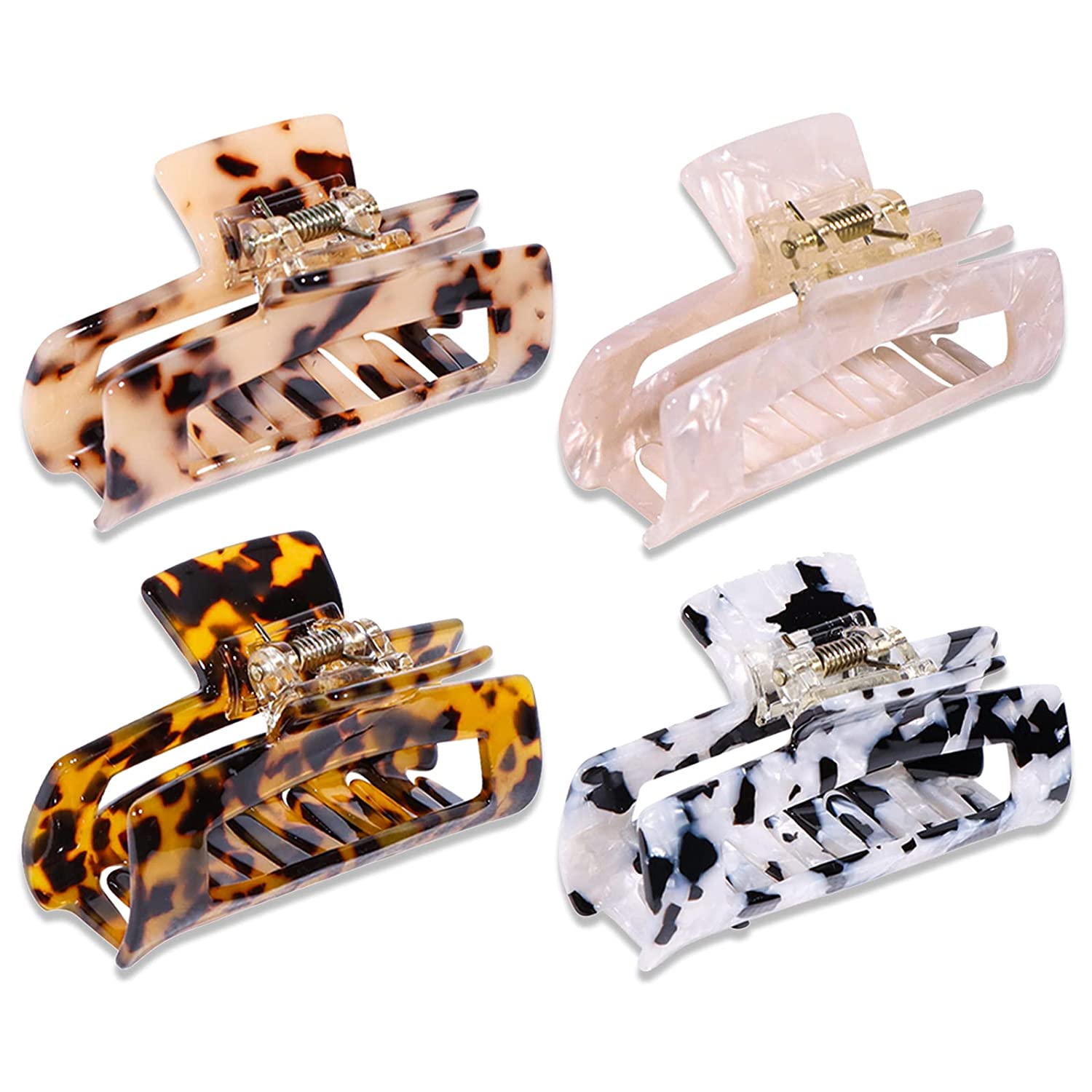 Magicsky Large Hair Claw ($12.99)
16.

A special mug

This might be my favorite gift to add to include in a breastfeeding gift basket. With the pretty, stamped message reading "just for you, mama", and the beautiful, simple design, this coffee mug is sure to be treasured for years to come.

I love how it is something that can be kept as a memento of the time, in a sense, too. It's a bit of a splurge, but very worth it, I think.
Nurtured 9 Just For You, Mama ($42)
17.

Journal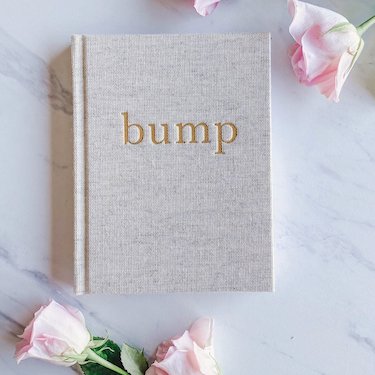 Nurtured 9 Bump Pregnancy Journal Keepsake ($36)
18.

Luxe hand sanitizer
Paume Antibacterial Hand Gel 3oz Travel Bottle, 2 Pack ($30)
More Breastfeeding Gift Basket Ideas
And if you're still looking for some handy items to include in a breastfeeding gift basket, here are a few more ideas that are popular:
Looking to support another mama? If you know a mother who is grieving, explore this great resource for mothers who have lost a child by Micah at Home Faith Family.
Read Next: 29+ Unique and Useful Baby Shower Gifts for *Mom* (Not Baby!)