This post contains affiliate links.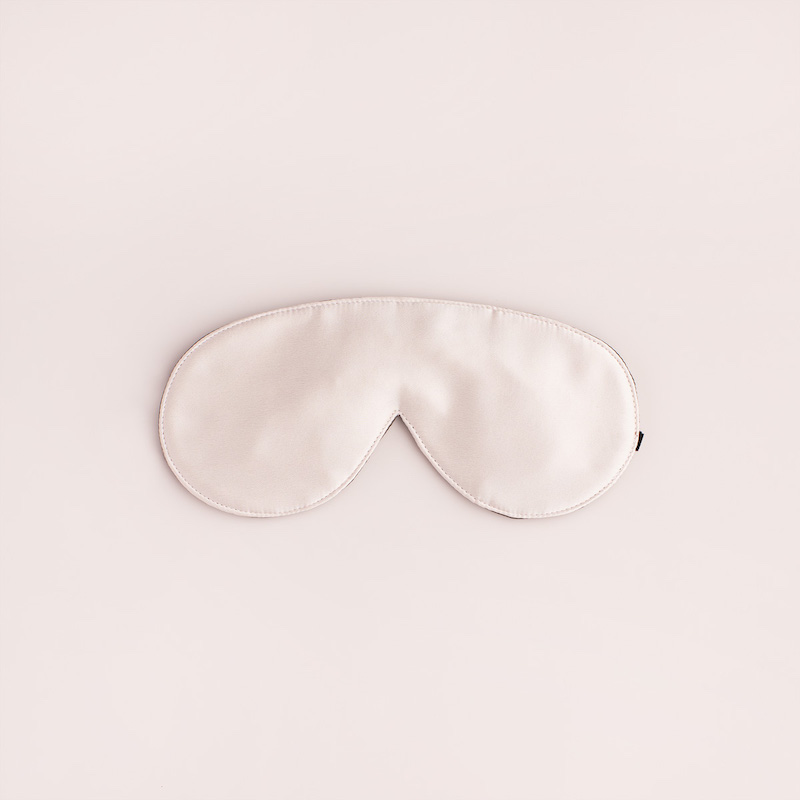 You want to need to get some serious shut-eye before baby, but every time you lay down to log some z's, your mind starts racing.
You still need to finish that thing in the nursery.
And put a diaper caddy together.
Wait, was there raw eggs in that salad dressing you had for lunch?
Is your OB appointment at 11:30 or 1:30 on Tuesday?
I wonder where I'll be when I go into labour…
*you reach over, grab your phone and start typing*
"Is pregnancy insomnia a thing?"
Yep. Pregnancy insomnia sure is real.
And it's important to address, too.
According to WebMD¹, left untreated, sleep apnea during pregnancy can lead to complications, including:
premature delivery
longer labor
c-section delivery
high blood pressure
difficulty sleeping after birth
So, if you're suffering from pregnancy insomnia, it really is worth doing your best to address it now.
Pregnancy Insomnia Remedies
Here's how I coped with pregnancy insomnia, and found some relief:
A 'spa' shower
While I was pregnant, I struggled with nausea, round ligament pain, leg cramps and insomnia.
I was desperate to find something I could do to find some comfort and relief, and to help me unwind.
And so, the 'spa' shower was born.
In out home, we have a shower-tub combo in our bathroom. Each night, or whenever I found the nausea overwhelming, I would retreat to our bathroom, turn off the light, and run a hot shower.
Because I often felt too sick to stand the whole time, I'd lay on my side in the bath and let the shower head rain down on me. The steam would fill the shower and the beating of the water would relax my muscles.
I found this nightly ritual to not only calm my body, but my mind too.
Because I didn't have my phone in the shower either, it helped me avoid blue light for that crucial period before bed, which also helped me to fall asleep with a bit more ease.
Meditation
One of the my must-have pregnancy essentials – for insomnia and beyond – is the Expectful app.
The Expectful app is a really incredible meditation app that provides pre-recorded guided relaxation by therapists and other professionals.
I really love how the Expectful app is organized, as it offers customized meditation for women at all different phases – trying to conceive, women in their first, second and third trimester, postpartum mamas and beyond.
Once you specify where you are at with your pregnancy, you can also then choose from a quick, 5-minute guided relaxation, or, a longer session – either 10 or 20 minutes.
Putting aside some time each day to calm my mind and breathe deeply helped me deal with those racing thoughts so I could more easily fall asleep.
If you're an expecting mama struggling with pregnancy insomnia, check out the Expectful app today.
Clear your mind
From being mindful of staying away from the foods that should be avoided during pregnancy to staying positive through tough pregnancy symptoms, and making sure you check everything off your to-do list before baby arrives, an expecting mom's mind is a busy place.
Setting aside a few minutes before bed each night to get any worries, fears, or questions down on paper can be a really effective way to relax.
Try getting yourself a journal and doing a brain dump of everything that's keeping you up at night before you turn out the lights. Keep your notebook by your bedside if new thoughts come up after you've turned out the lights, you can jot those down too, and head to sleep with a clear and relaxed mind.
Aromatherapy
Aroma fairy is an essential oil blend of marjoram, orange, and calming lavender that I picked up while very desperate, and very pregnant.
I had gone in looking for something to help with my postpartum insomnia and I have to say, this essential oil quickly became one of my favorite parts of my nightly routine.
A word of caution – 
While she did recommend this children's diffuser blend, she also let me know that some essential oils can actually be dangerous during pregnancy, and a few have even been said to possibly induce labour.
With that being said, here's how I used this blend –
Each night, at the end of my evening spa shower, I'd add a couple drops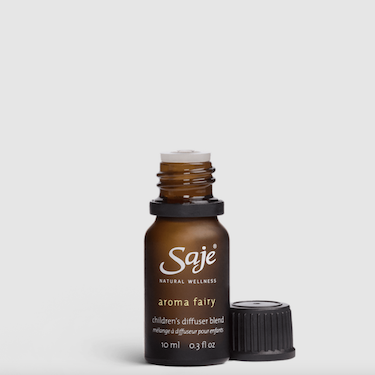 Saje Aroma Fairy Essential Oil Blend ($14)
White Noise
One of our most-used baby items is our Hatch, a white noise machine and night light in one. 
There are 12 different sounds you can choose from, from the calming lull of a washing machine to ocean waves. The night light also has a dimmer that allows you to adjust the brightness, and a color wheel that allows you to set the light to any color you'd like. 
I absolutely recommend it. If you do want to get one for babe, I would suggest leaving it off your registry and just purchasing it for yourself – early – and use it as a sleep aid to combat that pregnancy insomnia!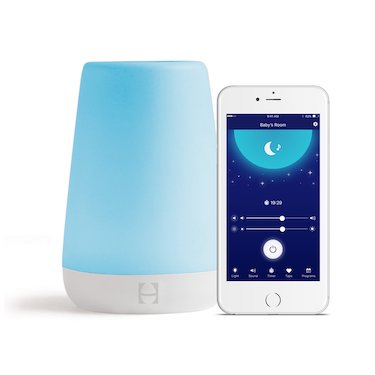 Hatch Baby Rest ($59)
Calming Tea
Another calming part of my pregnancy night routine was a cup of herbal tea.
This Sleep tea from Pink Stork is delicious and helps support sleep.
Pink Stork Coconut Lavender Sleep Tea ($12.99)
Magnesium
One of the reasons I struggled with pregnancy insomnia was the awful leg cramps that would come on often at night.
You know, right when I'd try to start winding down to get some of that much-needed thing called sleep – ha.
In hopes of finding some kind of relief, I brought it up with my midwife at one of my appointments. She reassured me that it was a common pregnancy symptom and recommended to take a magnesium supplement at night.
A number of peer-reviewed studies – like this one and this one – have proven that this advice really does work –  and that magnesium supplementation can indeed help pregnant women better manage leg cramps and some muscle discomfort.
What's more is that magnesium also helps with relaxation, too.
Here's the magnesium I took (and still take, postpartum, with restless legs):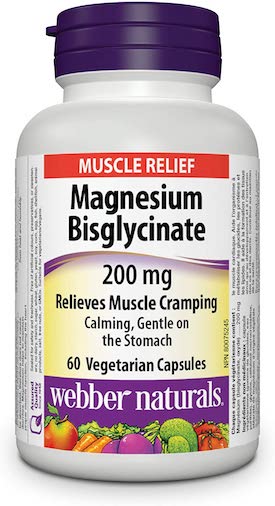 Webber Naturals Magnesium Bisglycinate ($18)
A pregnancy pillow
As I'm sure you already know, it's best for pregnant women to sleep on their side while pregnant, especially as their pregnancy progresses.
But, did you know that sleeping on your side can actually create misalignment in your spine if you don't have a pillow between your knees?
That's where a good pregnancy pillow comes in.
Not only can a pregnancy pillow help keep your body aligned properly to reduce aches and pains, but it's also just ridiculously comfy (which is obviously key for pregnancy)!
As if that weren't enough reason to add to cart ASAP, there's more.
Since pregnancy pillows provide extra positioning support for pregnant mamas, they can also be useful to avoid sleeping on your back, which (in a very small number of cases) has been linked to the possibility of late-term stillbirth.
PharMeDoc Organic Pregnancy Pillow ($42.95)
Massage
Put your partner to work and get them to rub your feet, play with your hair or massage your shoulders in bed.
Do your best to relax your muscles and let the calming touch send your to sleep.
A dark room
If your bedroom isn't already nice and dark, do your best to find a solution that blocks out all of the light.
You may want to consider investing in a blackout shade (we did and it was one of the best purchases we've ever made).
If window coverings aren't in the budget, you can look for blackout curtain panels that are much more affordable.
If you are still dealing with light peeking through the sides of the curtains, you can try picking up some adhesive velcro strips to keep the curtains pulled tight against the wall.
In a pinch, black garbage bags or tin foil and duct tape work.
An eye mask
Tried everything and still can't get that room dark enough?
Not only does a good eye mask block out light, but there's something about the gentle pressure it puts on your eyes that works wonders.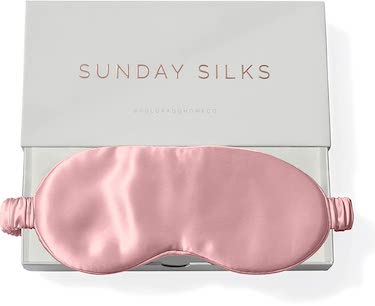 Colorado Home Co Silk Eye Mask for Sleeping ($29)
Get the facts
Pregnancy can definitely be a challenging season to navigate, but one thing that really helped calm my mind and build my confidence was investing time into educating myself about the process, as well as labour and delivery.
There are so many wonderful resources for pregnant mamas in today's digital age – so take a few minutes to seek some out and try to learn about the issues or concerns you may have about your pregnancy or labour and delivery.
See your provider
If, after trying to incorporate adjustments and strategies to deal with the pregnancy insomnia you're dealing with, you're still struggling, it's best to speak with your prenatal care provider.
Postpartum Insomnia – TL;DR
If you're dealing with pregnancy insomnia, I feel for you, mama. I know it's tough. But so are you.
Do your best to come up with a relaxing bed time routine – whether that's a soak in the tub, listening to some of your favorite relaxing music, or a sleepy time tea.
Just remember – it will all be so worth it when you've got that sweet angel safe and sound in your arms.
You've got this, mama!
Read Next:  
¹ Todd, N. (Ed.). (MD). Pregnancy Insomnia. WebMD. Retrieved October 6, 2021, from https://www.webmd.com/baby/insomnia-during-pregnancy.