This post contains affiliate links.

Fallen in love with the Hudson crib by Babyletto, but can't quite swallow the price tag?
Have no fear.
I've searched far and wide for the best Babyletto crib dupes so you don't have to, and I'm sharing them all here today.
Let's get to it –
The Best Babyletto Crib Dupes
The Hudson Crib by Babyletto
The Hudson crib by Babyletto is a beautiful, modern crib that works so very well in so many different styles of nurseries.
Available in 8 different colorways, including natural, black, white, espresso, grey and a few two-tone options, this sweet crib offers something for everyone.
The Hudson crib features a study wooden frame made from New Zealand pine, a Greenguard certification, and non-toxic materials.
It really is a great choice – in fact, it's the crib that I personally decided on for my little guy – the price tag can be a bit of a stretch for some.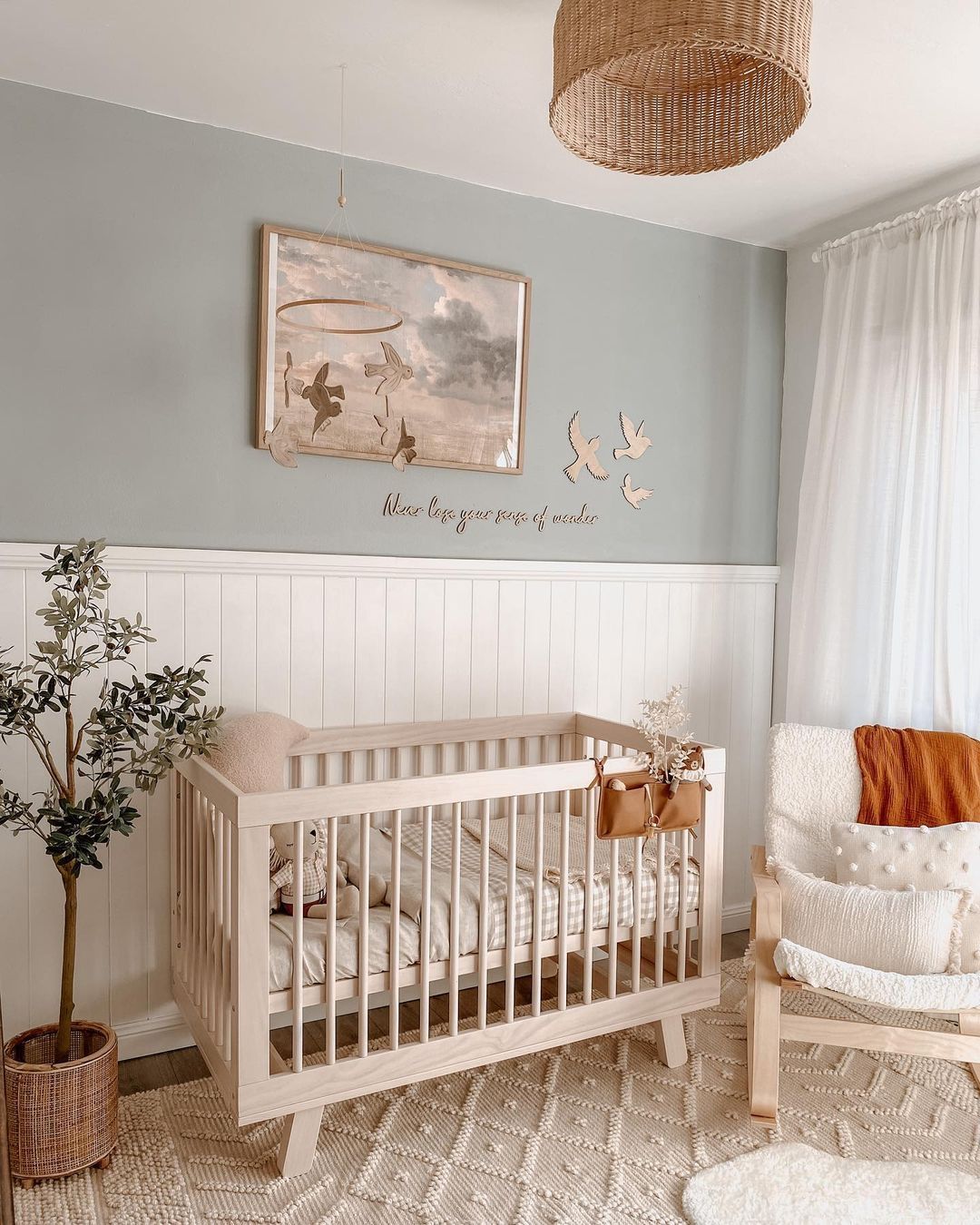 So, which cribs are most comparable to the Hudson crib, but available for a fraction of the price?
I'm so glad you asked…
The Beckett Crib
Both the Beckett and the Hudson crib are made from pine wood, though one noticeable difference between the two is that the Beckett crib is more of a golden, natural looking wood whereas the Hudson crib has a bit of a whitewash and leans almost a bit pinkish in tone.
The Wooster Crib
On the hunt for Babyletto's Hudson crib in natural?
The Wooster crib may just fit the bill.
Closest in color to the Hudson crib's pretty pale wood tones, the Wooster crib mimics the finish really well.
While the Wooster crib is convertible to , the conversion kit is not included in the listed price (while Babyletto's Hudson crib *does* include the conversion kit with the crib).
The Otto Crib
Next up, the Otto Crib by DaVinci.
Available in both white and a darker walnut, the Otto crib features a silhouette very similar to the Hudson crib, including the signature flared legs.
While the Hudson crib's slats are rounded, the Otto crib's slats are flat along the sides, and full end panels.
Both the Hudson and the Otto crib are Greenguard certified and verified to include only non-toxic materials.
Babyletto Lolly Crib Dupe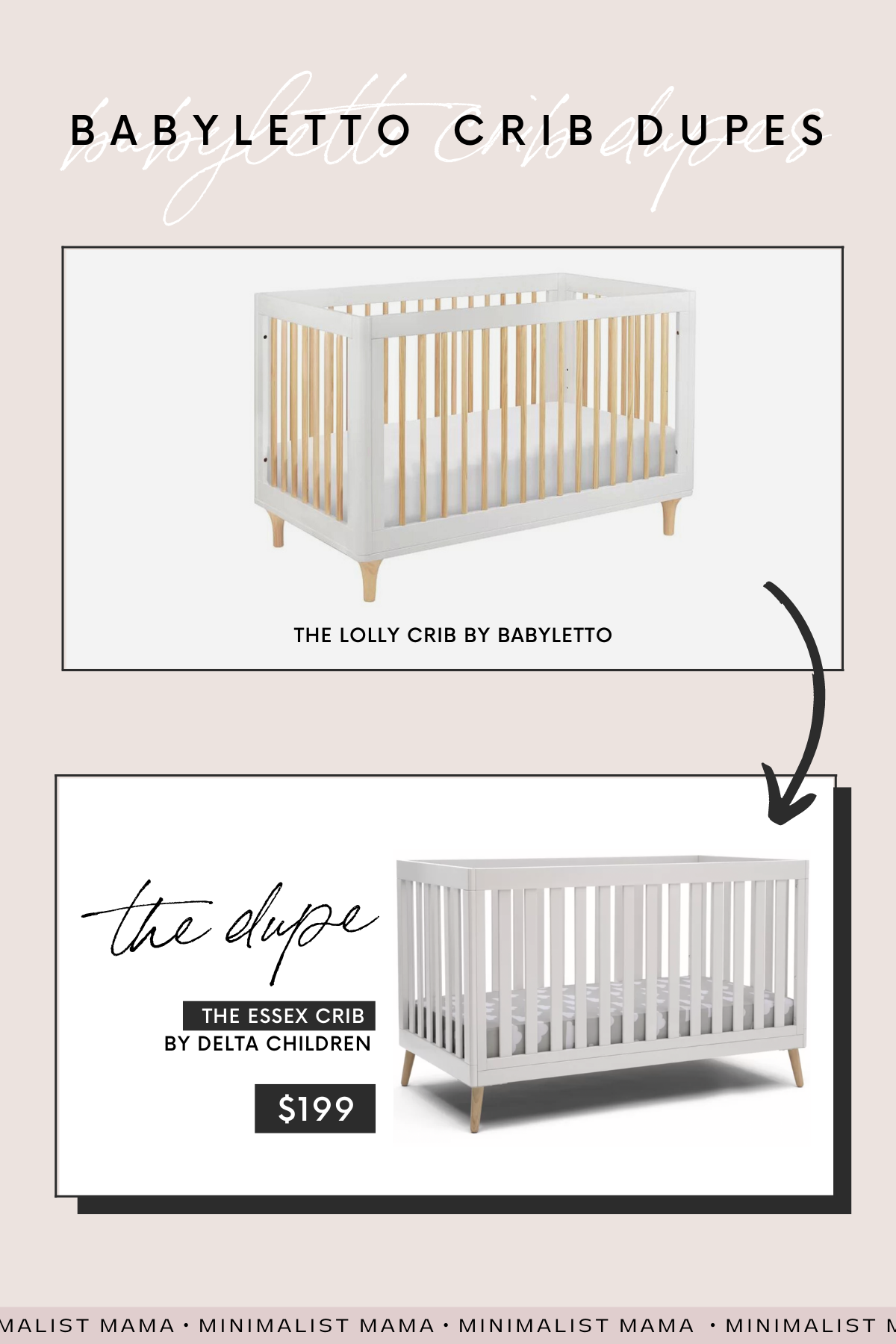 Read Next:
✨ 9+ Best Stokke Tripp Trapp Alternatives (& Dupes!)
✨ 7+ *Best* Baby Bjorn Bouncer Dupes You Need To See (and Alternatives)
✨ 5+ Keekaroo Peanut Changer Dupes You *Need* To See (+Keekaroo Alternatives)
✨ 7+ DockATot Dupes and Alternatives (That Are A Fraction of the Cost $$$)