This post contains affiliate links.
Amongst all of the investments you will make as a parent, your baby's crib and bassinet are right up there in the most significant purchases.
You could even argue that your baby's crib is the most important one – though it may be a close contest between the stroller and  rocker or glider.
So, why not splurge?
Spend.
Savor.
I say, let them eat cake!
And so, for the expecting parents in the market for a luscious slice of cake — luxury baby crib or luxury baby bassinet, that is — here are some of the most lovely options.
Luxury Baby Cribs
From mid century modern to refined, here are my picks for the best luxury baby cribs:
01.

The Canyon Spindle Crib

Save the best for last?

Nah, not this time.

This dreamy crib's got to shine in all of her glory – in the top spot on the list!

A beautiful, modern piece as part of contemporary designer, Leanne Ford's, stunning collaboration with Crate & Barrel,  the Canyon Spindle Crib is the perfect mix of modern and traditional.
Crate & Barrel Canyon Spindle Crib by Leanne Ford ($1,299)
Beautifully bohemian, mid century modern and definitely hugging the lines of Scandi-inspired, this crib is simply gorgeous. If you are into this piece as much as I am, be sure to check out the rest of her collection, too, as they share similar lines and compliment each other beautifully.
02.

The House Baby Crib

While this adorable baby crib is definitely one of the most affordable on the list, I still feel that its super unique and contemporary design earn it a spot on the list.

From super modern baby and kid's brand, Coco Village, this cool crib is the perfect jumping off point for a modern minimalist nursery for either a boy or girl.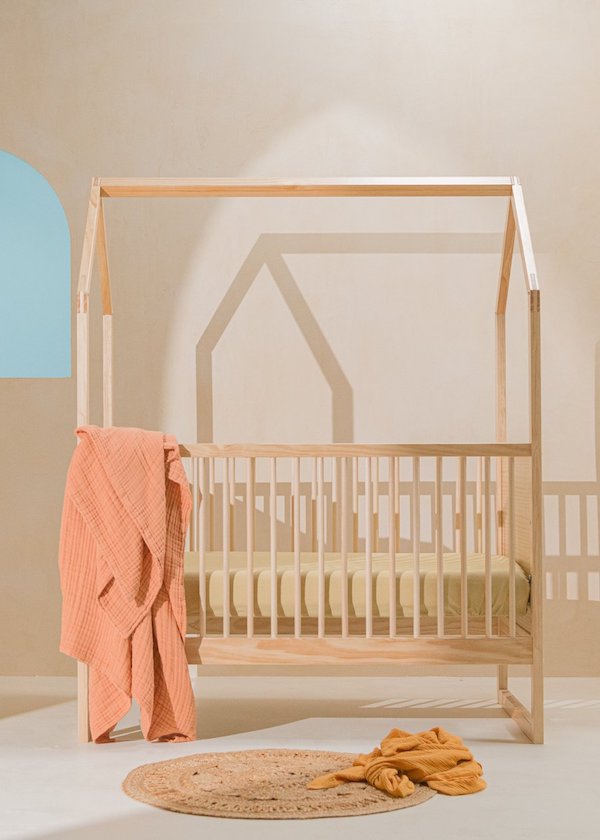 Coco Village House Baby Crib in Natural Wood ($799)
03.

The Mid-Century 4-in-1 Convertible Crib

This beautiful and rich solid wood crib is so simple yet so pretty.
Pottery Barn Kids west elm x pbk Mid-Century 4-in-1 Convertible Crib ($1,349)
How good is the toddler bed conversion?
Could you even guess this is a convertible baby crib?!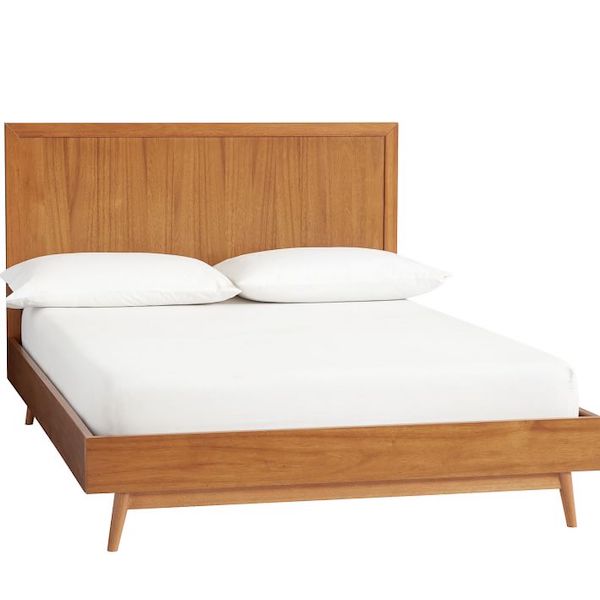 04.

The Thornhill Baby Crib

This classy crib from Crate & Barrel features smooth, modern lines and beautiful cane detailing and is such a great crib for a baby boy's nursery.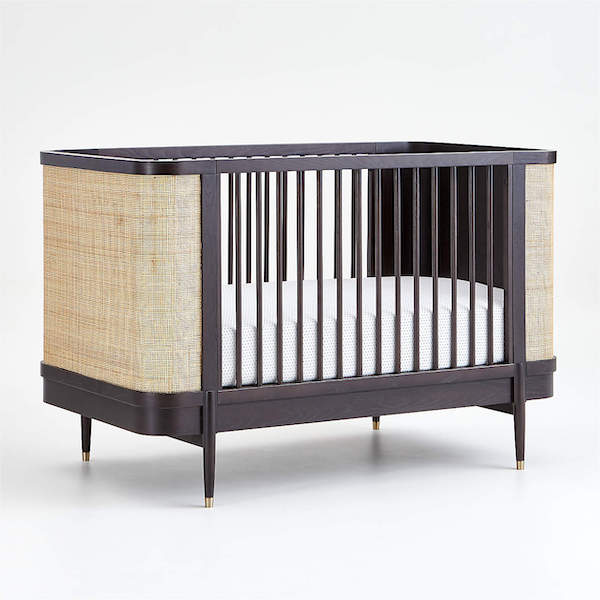 Crate & Barrel Thornhill Crib ($899)
05.

The Oval Baby Crib

Another one of my favorite baby cribs – this round luxury baby crib from Coco Village.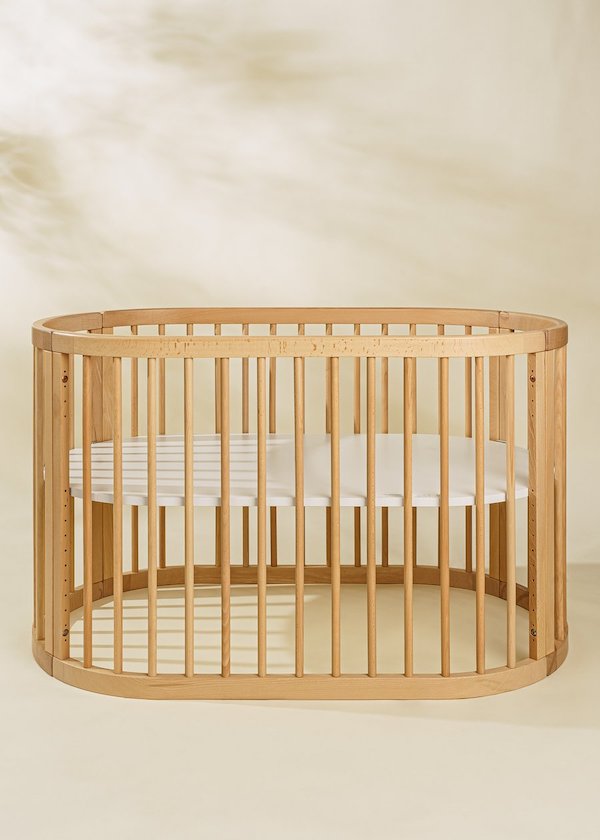 Coco Village Oval Baby Crib in Natural Wood ($899)
06.

The Lydian Crib

Could the Lydian crib be *the* ultimate luxury baby crib?

This solid walnut marvel features a beautiful gold design detail that's truly fit for royalty – it's even plated with real, 24k gold!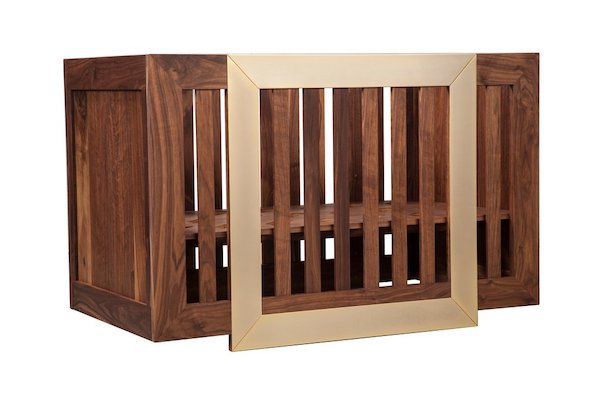 Nursery Works Lydian Crib ($6,899)
07.

The Léonie Crib

A bit of a departure from some of the more modern designs, this gorgeous French-inspired crib boasts some sweet curves and incredible dainty molding detail.
Restoration Hardware Baby & Child  Léonie Panel Crib ($1,989)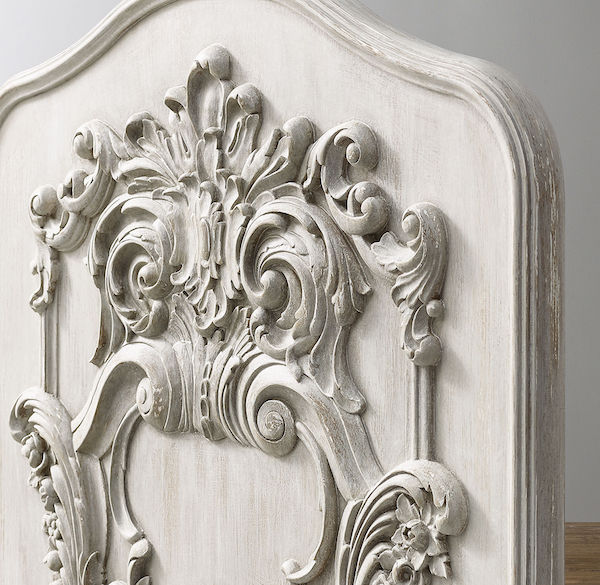 08.

The Wave Crib

Okay, this crib is seriously cool. While most convertible cribs accommodate baby into toddlerhood, this neat crib takes it one step further and converts into a mini crib, too.

Who needs a bassinet when you have a Wave crib?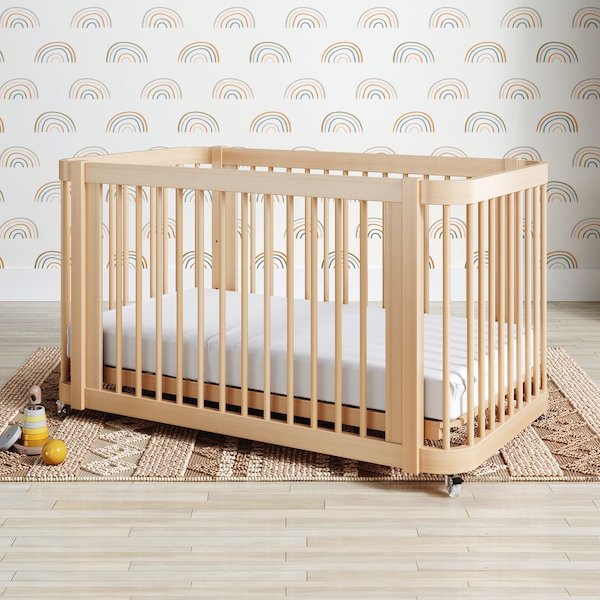 Nestig The Wave Crib in Natural Wood ($599)
09.

The Harbour Cane Crib

Another lovely crib featuring popular caning detail and a lighter aesthetic than the higher contrast version from Crate & Barrel.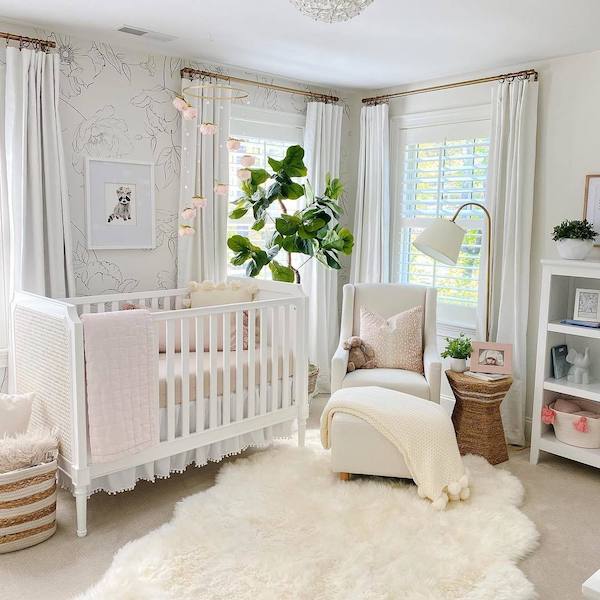 Serena & Lily Harbour Cane Convertible Crib ($1,498)
10.

The Clio Crib

This stunning luxury baby crib from RH mixes a polished warm metallic with cool neutrals and comes both with the optional drawers (pictured), or without.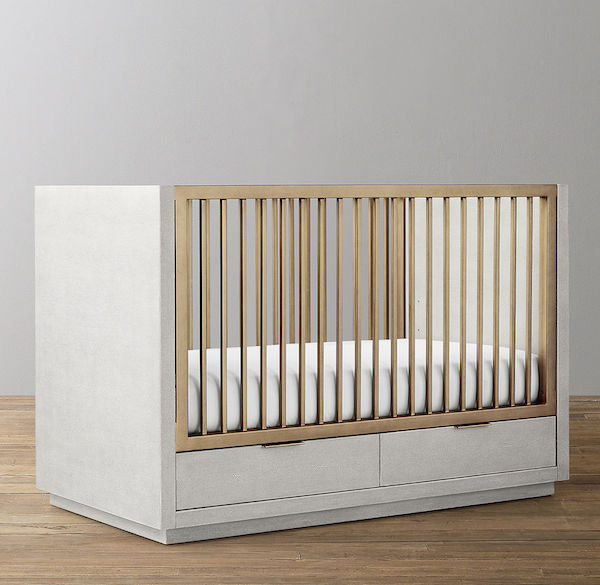 Restoration Hardware Baby & Child Clio Shagreen Storage Panel Crib in Brass ($2,599)
11.

The Alma Max Crib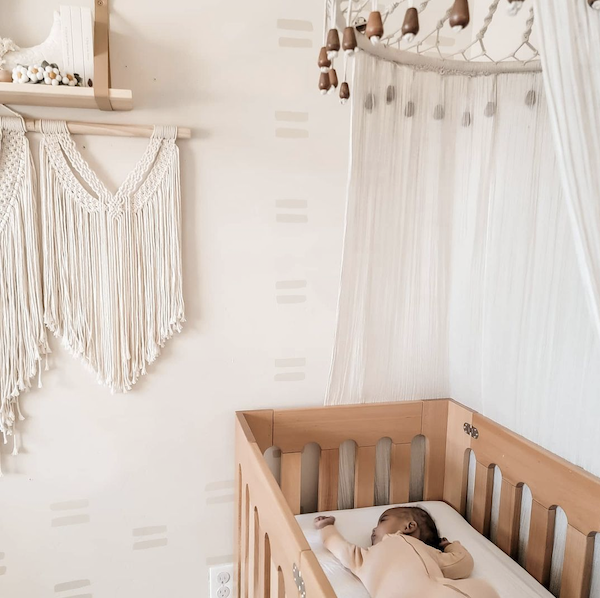 Bloom Alma Max Crib & Toddler Bed Bundle ($1,631)
12.

The Nifty Crib

This cool acrylic and wood combo is the perfect baby girl luxury crib and I just love the unique flower cutout detailing.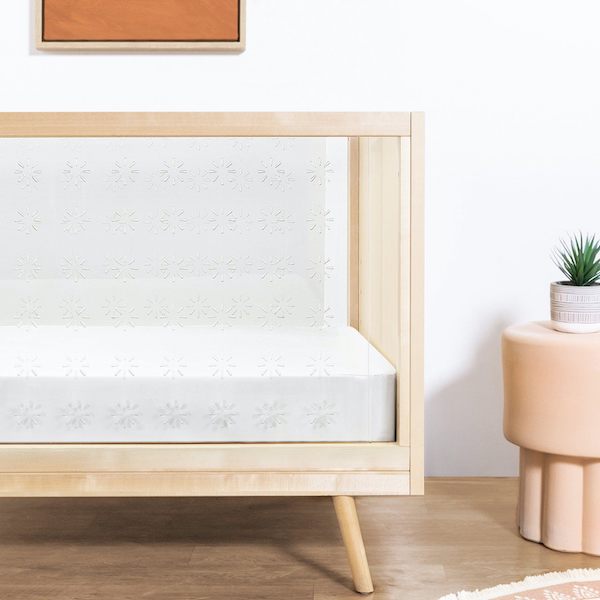 Ubabub Nifty Clear 3-in-1 Crib ($1,099)
13.

The Skylar Crib

Another cool mid century modern number – the Skylar crib.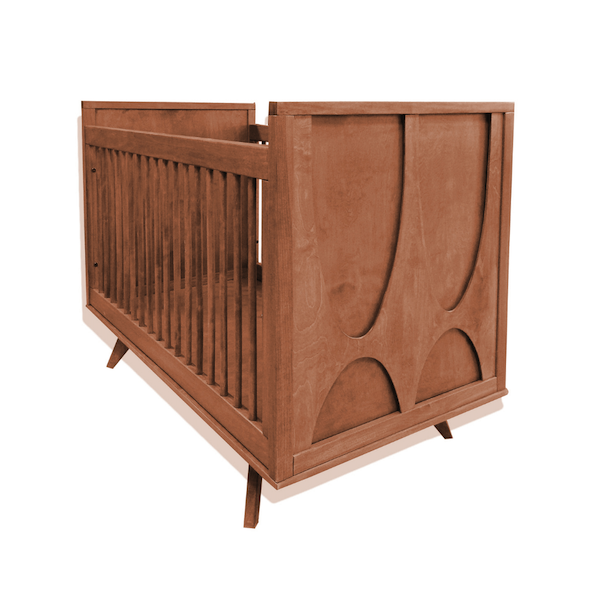 Newport Cottages Skylar Crib ($1,395)
14.

The Vetro Crib

The mod crib fit for a true diva – this contempo acrylic number by luxe baby brand, Nursery Works.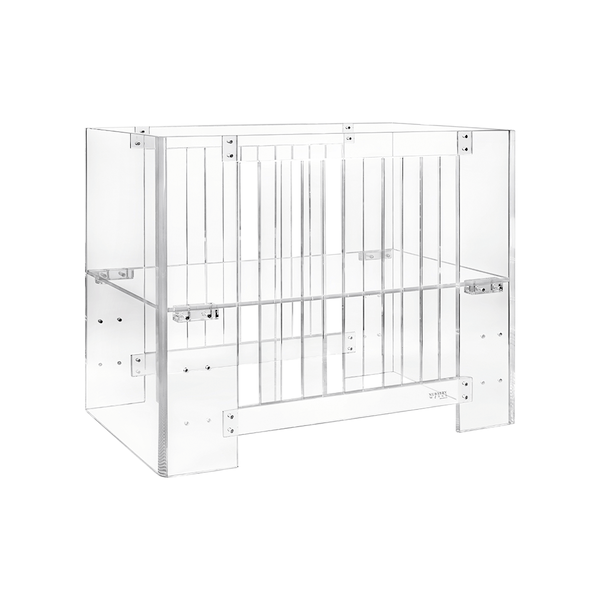 Nursery Works Vetro Acrylic Mini Crib ($3,000)
15.

The Marcelle Crib

And for my favorite of all the caned cribs, the Marcelle.

This luxurious oak crib from RH is truly an heirloom piece that would be cherished for years to come.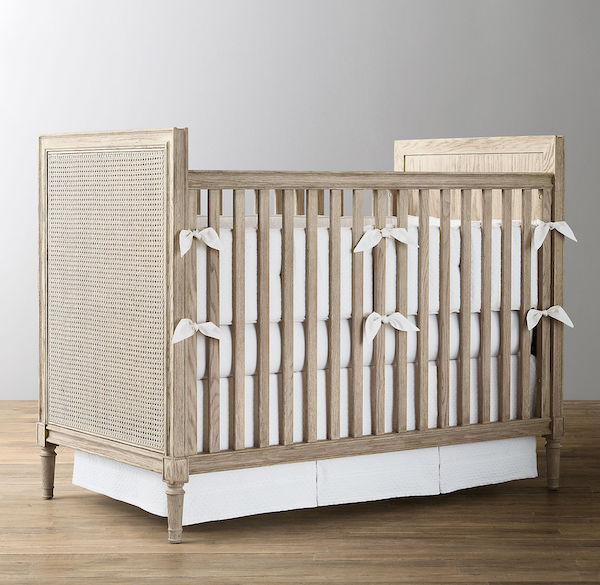 Restoration Hardware Baby & Child Marcelle Cane Panel Crib ($1,559)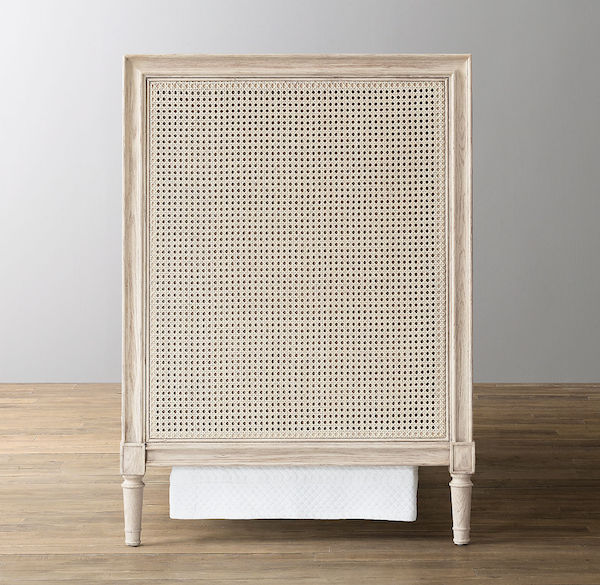 16.

The Sloan Crib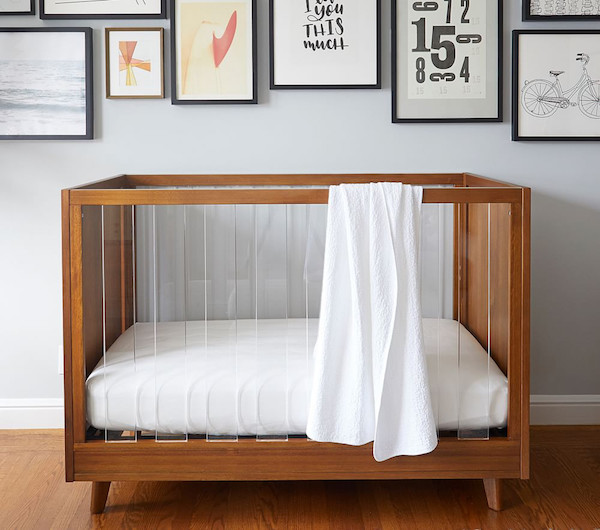 Pottery Barn Kids Sloan Acrylic Convertible Crib ($1,199)
Luxury Baby Bassinets
It's 2021 and I almost dare to ask – what can the modern baby bassinet *not* do?
The answer is: not much.
Though I am still waiting on them to come out with one that dispenses snacks…
Here they are: the best luxury baby bassinets on the market today:
17.The

Aristot Heirloom Convertible Bassinet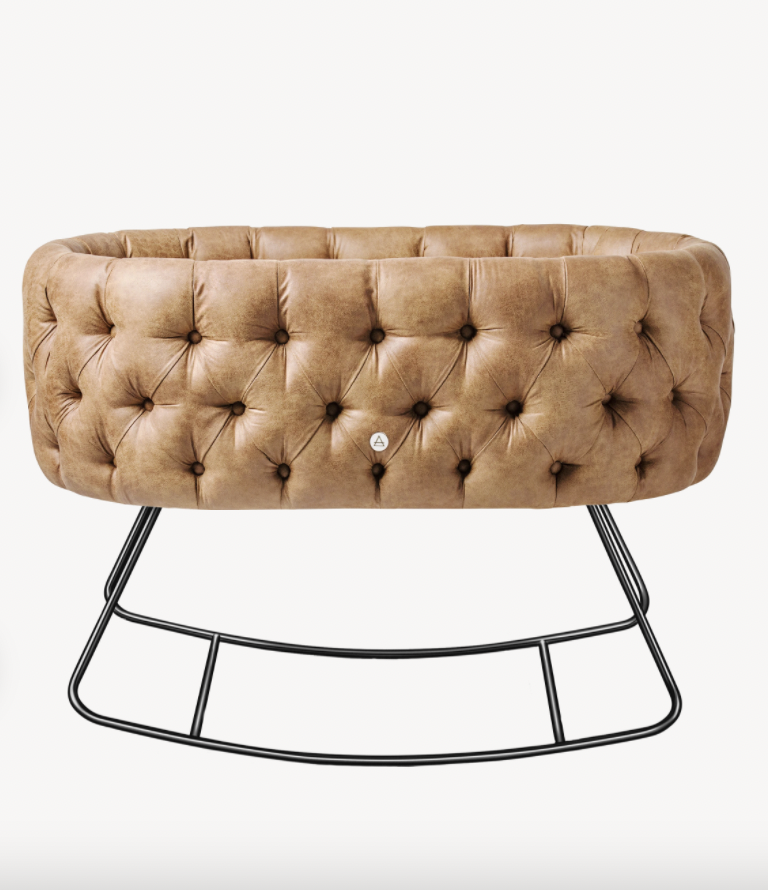 Aristot Cognac Bassinet with Dondolo Black Base ($1,800)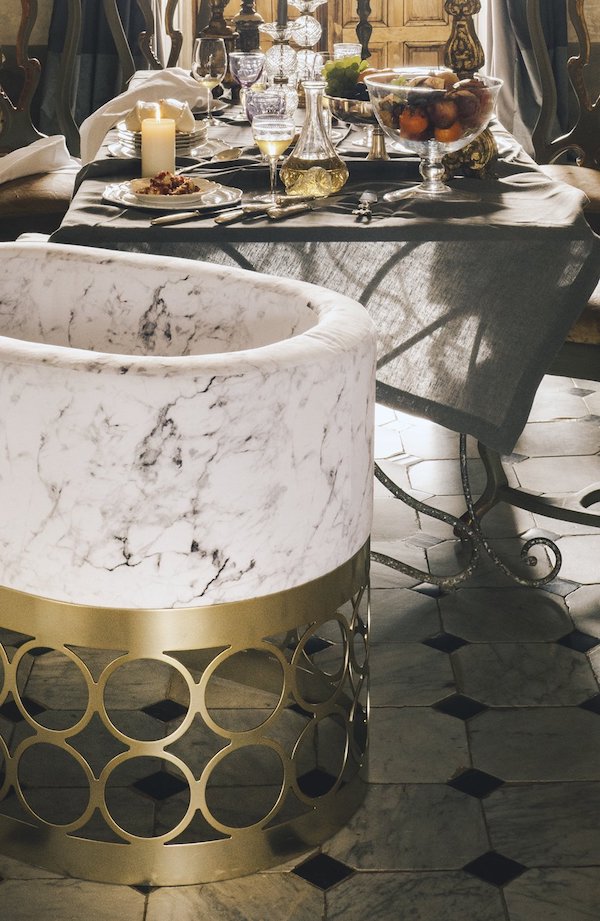 Aristot Carrara Marble Bassinet with Rondo Gold Base  ($2,300)
Aristot Carrara Rondo Gold Base converted to table with Noir Desir Marble Oval Tabletop ($2,000)
18.

The Snoo Bassinet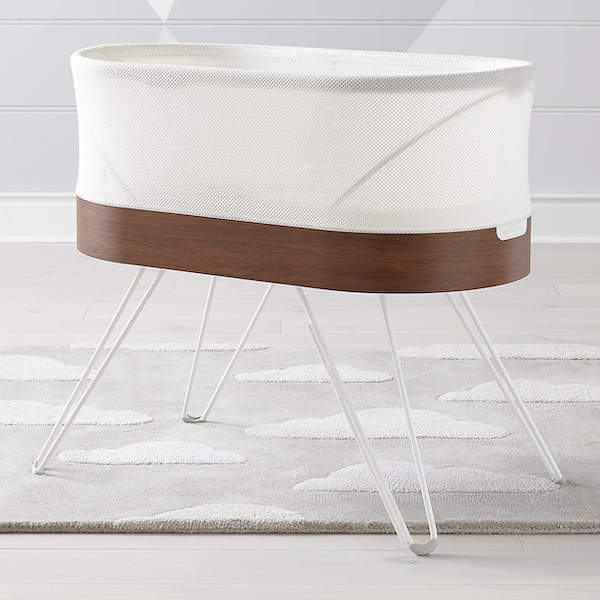 Happiest Baby SNOO Smart Sleeper Baby Bassinet
 ($1,600)
19.

The Aura Metal Bassinet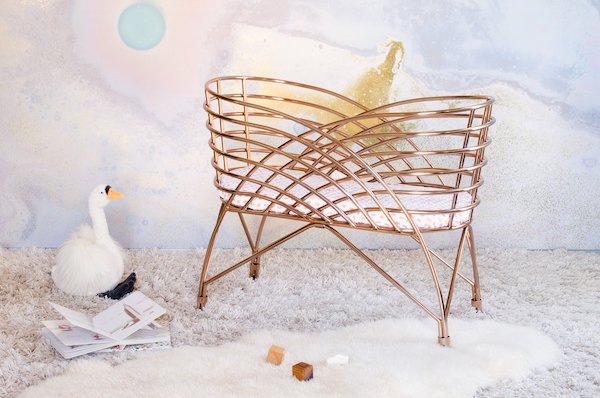 Nursery Works Aura Metal Bassinet ($500)
20.

The Kumi Crib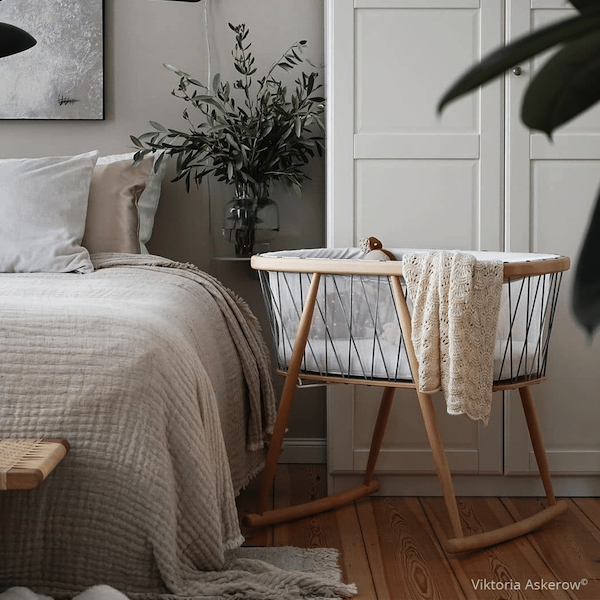 Charlie Crane Kumi Crib in Mesh ($495)
21.

The BabyBjörn Baby Cradle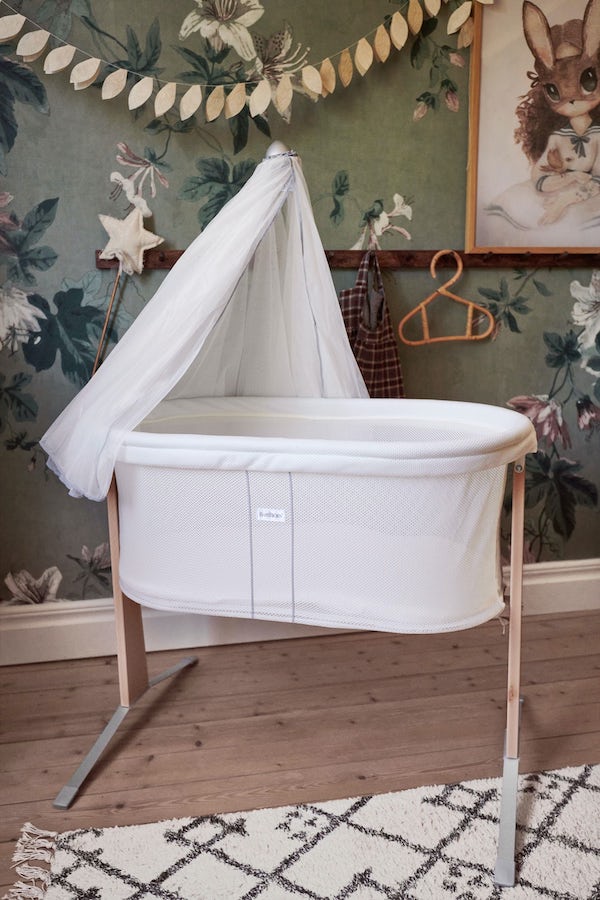 BabyBjörn Baby Cradle in Mesh ($349)
Luxury Baby Cribs & Bassinets – TL;DR
And there you have it.
A striking collection of the best modern and luxurious baby cribs and bassinets, from one mum to another.
Were you introduced to any styles you hadn't yet considered?
Read Next:
Snuggle Me Organic vs. DockATot Lounger: Which Is Better? [Review]
9+ Apps For New Moms That Will *Actually* Change Your Life