This post contains affiliate links.
Congratulations, mama!
Pregnancy sure can be a challenge, and unfortunately, first trimester nausea is just a part of the journey.
There's no doubt it can be super difficult feeling queasy all day long, as well as dealing with the adjustments to your diet and all of those food aversions that have suddenly popped up.
The good news is – there are things you can do to ease the discomfort of nausea in the first trimester of pregnancy – and you may just be surprised at how well some of them work!
First Trimester Nausea Remedies
Before I share the first trimester nausea remedies that worked for me, I do want to mention hyperemesis gravidarum, which is characterized by intense and repeated vomiting, sometimes almost constantly. It's a serious condition that requires medical attention. For this reason, it's important to let your OB or midwife know that you're dealing with nausea and vomiting.
With that being said, here are the remedies I swore by to help manage nausea while I was pregnant:
01.

Eat early & often

One of the best pieces of advice I received from my OB and midwife was to eat early and often.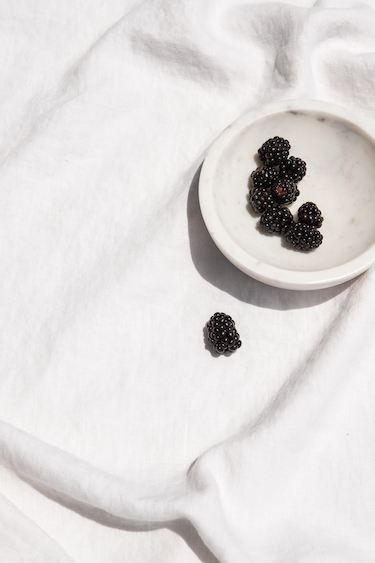 You've probably already heard the tried and true trick of keeping a sleeve of saltine crackers by your bedside, and having a few before you get out of bed.
This definitely helps, but I found that I got so sick of those crackers pretty early on, and started searching for some alternatives.
Here are some other simple bedside snacks that helped me:
plain Cheerios
pretzel crisps
Annie's organic cheddar bunnies
Annie's organic bunny grahams
Besides the first bit of food before you get up, I also found that being diligent about trying to have a number of small meals or snacks throughout the day (about every two hours) really helped, too.
Pack your purse or desk with some small bags of whichever bland snacks you can manage, or some granola bars or nuts if those work for you so that you've always got something handy.
I also set up notifications on my phone every two hours as a reminder to try to find something to nibble on.
02.

Protein with every snack or meal

This one is also really helpful, but a little more tough to get consistent with.

While I was pregnant, I definitely struggled to get enough protein in (it often felt like all I could stomach was carbs, carbs, carbs!).

The thought of eating a chicken breast was almost unimaginable.

But –

protein helps to slow down your digestion, and therefore, keeps your blood sugar levels more consistent, which is very helpful in reducing nausea.

Here are some of the ways I was able to get protein in while dealing with some serious food aversions:
a sliced green apple with cheddar cheese slices
cottage cheese with halved grapes or cantaloupe
wholewheat toast with peanut butter and jam
sous-vide egg bites (Starbucks)
chicken wings, baked in the oven
natural beef jerky
flavoured nut mix
reduced-sugar chocolate milk, or chocolate milk mixed with regular milk to reduce sugar
simple breakfast wrap
simple berry smoothie
Here are a few of my simple go-to snacks that included some protein:
Simple Breakfast Wrap
1 small tortilla
1 scrambled egg
shredded cheddar cheese
ketchup
spinach (optional)
avocado (optional)
I was working from home, so I was able to make these as I went, but you could totally make a batch of these (or ask someone to make them for you!) and keep them in the freezer, and reheat as you go.
Simple Berry Smoothie
½ cup frozen raspberries
½ cup frozen strawberries
½ cup frozen blueberries
½ cup guava or tropical juice
½ cup plain greek yogurt
1 T collagen powder (optional)
1 T hemp hearts (optional)
I found the hemp hearts were a nice, neutral way to get some healthy fats in (as opposed to something like ground flax, which has a bit of a stronger flavor, or chia seeds, which have more of a pronounced texture).
03.

Preggie pop drops

These little sour hard candies that come in sour lemon, raspberry and green apple were one of the most effective aids for me.

I often found that if I had one as soon as I started to feel queasy, it would help to curb the feeling pretty well.
Three Lollies Organic Preggie Pop Drops ($14)
There are a number of different types of sour candies you can try, but I found that this one specific brand was the only one that worked really well for me.
For some reason, these kept going out of stock at BuyBuy Baby and on Amazon whenever I needed them, so if you find they work for you, grab a few boxes while you can!
In that case, I would revert to whatever other types of sour lemon hard candies I could find.
Some of my girlfriends have said Jolly Ranchers were their go-to, but I personally don't like the flavour of them, so I couldn't vouch.
You may also want to try these Preggie Pop Drops Plus+ that have added vitamin B6 – but be sure to speak to your medical provider first!
04.

Ginger chews

These chewy ginger candies are packed with real, pure ginger and are individually wrapped, so they're very handy to keep in your car or purse.

I used these when I didn't have Preggie Pop Drops.
Gem Gem Ginger Candy ($7)
05.

Peppermint gum or mints

Peppermint gum is another helpful natural remedy for nausea that worked for me.
Lifesavers Mints
06.

Sour or lemony drinks

Similar to ginger ale, possibly the most classic nausea relief recommendation, sour, lemony drinks can be helpful in reducing nausea if you're all of a sudden hit with that barfy feeling.

Here are a few lemony drinks to try:

As I mentioned in the note, if you opt for the lemonade or iced tea options, be mindful of both your sugar and caffeine consumption, as both are problematic in excess while pregnant.
07.

Peppermint or ginger tea

I also swore by this ultra flavourful Bengal Spice tea – it's full of comforting, warming spices like clove, cinnamon and cardamom and really yummy.

I would often add one of the pure ginger tea bags to a cup of Bengal Spice tea on. the days I couldn't stomach pure ginger.
Earth Mama Ginger Nausea Tea ($5)
08.

Peppermint or citrus essential oils

This nausea remedy was definitely one of the most effective ones for me.

A small vial of peppermint essential oil was a must-have for me, and I kept one at my desk and one in my purse or beside my bed.

Whenever I started to feel queasy, I'd pull out the oil and just shake it back and forth a bit to stir it up and breathe the pepperminty smell in.

I also really love and used this Liquid Sunshine blend of grapefruit, lime and bergamot.
Saje Peppermint Essential Oil ($16)
09.

Mouthwash

Because sometimes, after a meal, the lingering taste in your mouth or the fullness in your belly is enough to set you off.

A quick rinse with minty mouthwash can help clear the urge.
10.

Exercise

Even short bouts of movement, like a 20 minute walk, can help release some endorphins

Dr. Michele Hakakha, an Ob/Gyn and author of Expecting 411, says, "Even walking [just] 20 minutes a day can help release endorphins [that] counteract fatigue and nausea."
11.

Fresh air

This one's just as simple as it seems – get outside and breathe in some fresh air. I found so many times, a short walk around my neighborhood could really help to distract me from morning sickness and all-day sickness, too, as I liked to call it.
12.

Meditation

It's hard feeling nauseous and just generally pretty crappy for days on end. It really is, and it can really start to get you down.

One really helpful way that I found to stay positive, calm and to help find some gratitude in each day was the Expectful app.

Expectful is a really incredible meditation app (available on iPhone and android) for mamas trying to conceive, throughout pregnancy and into motherhood.

The Expectful app offers a super reasonable monthly subscription model that allows you to access expert guided meditations, each with a different focus, as well as the option to choose from a number of different lengths (5 minutes, 10 minutes, 20 minutes).

If morning sickness and nausea is wearing you down, give this free 7-day trial a go!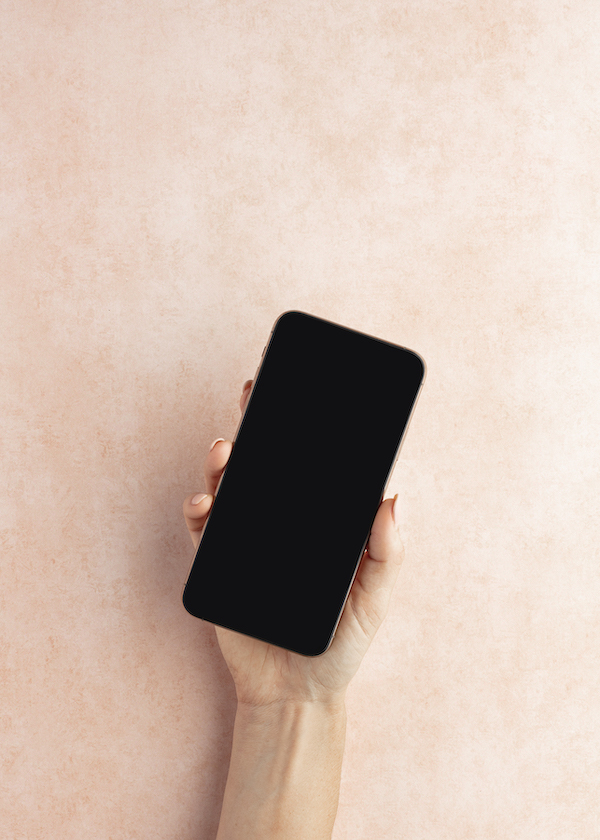 Expectful 3 Month Membership ($30)
13.

Talk to your doctor

All things considered, if you are really struggling with nausea in the first trimester of your pregnancy (and beyond), it's important mention your symptoms to your OB, and be sure to follow their medical advice.

Read Next: 

29+ Uplifting and Encouraging Positive Affirmations for New Moms

9+ Simple Pregnancy Insomnia Remedies That Worked For Me