This post contains affiliate links.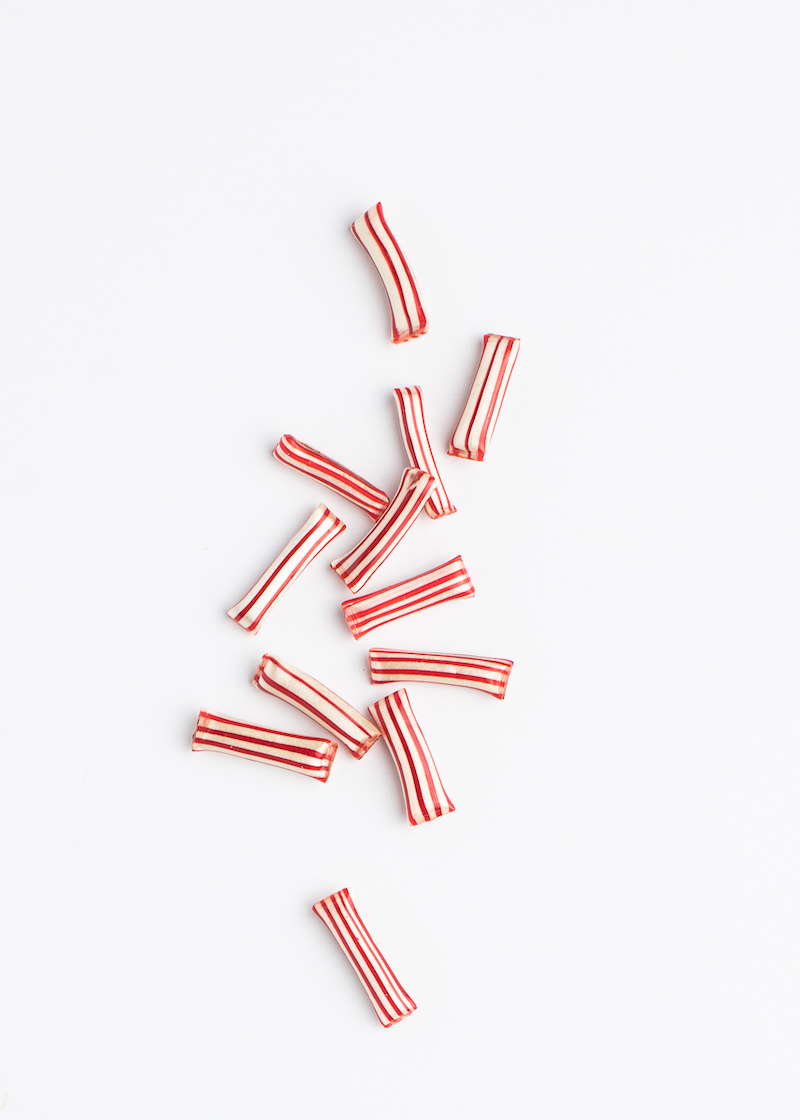 The Best Stocking Stuffers for Pregnant Women
On the hunt for some useful, fun stocking stuffers for pregnant women?
Well then, you're in the right place!
Today, I'm sharing the ultimate list of unique, practical stocking stuffer ideas for pregnant women – this is the stuff that I totally used all of the time while I was pregnant and as a new mom.
Let's dive in –
01.

Adorable Christmas onesie

If you only check out one stocking stuffer idea on this whole list, let it be this one. 😆

This totally cute and fun Christmas onesie will be sure to get a laugh from your pregnant wife, sister, daughter or otherwise.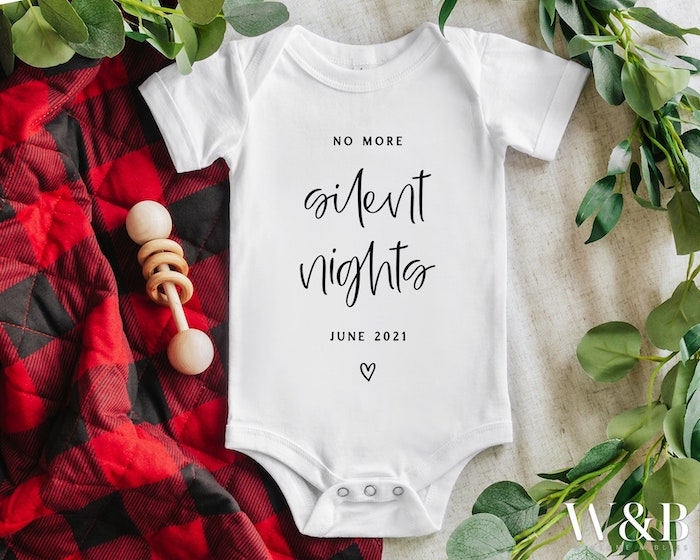 Amazon No More Silent Nights Custom Onesie ($15)
02.

Pop socket

A new mom only drops her phone on her baby's head once before she buys a grip for her phone. (😫!!!)

Save her the trouble and stick one of these pop sockets into your expecting mama's stocking!
Popsocket PopGrip ($10)
These super handy little attachments stick on to the back of your cell phone and pop out, so that you have something to grip on to, and pop back flat so the phone's easy to store or slide in a pocket.
What's great, too, is that they're universal so you don't have to know which type of cell phone she has.
03.

Cute, fluffy slippers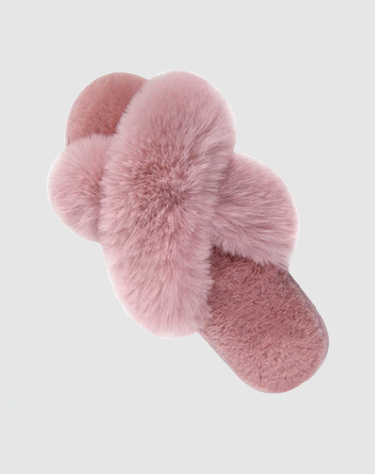 Parlovable Store Women's Plush Cross Band Slippers ($17.99)
Help mama forget how nauseous and tired she feels by gifting her these ultra soft and super cute slippers to keep her cozy.
Another item that will get tons of use beyond pregnancy – these are another hospital bag must-have (hospital floors are gross and socks are just uncomfortable to wear when you're healing after labour).
04.

Mama Necklace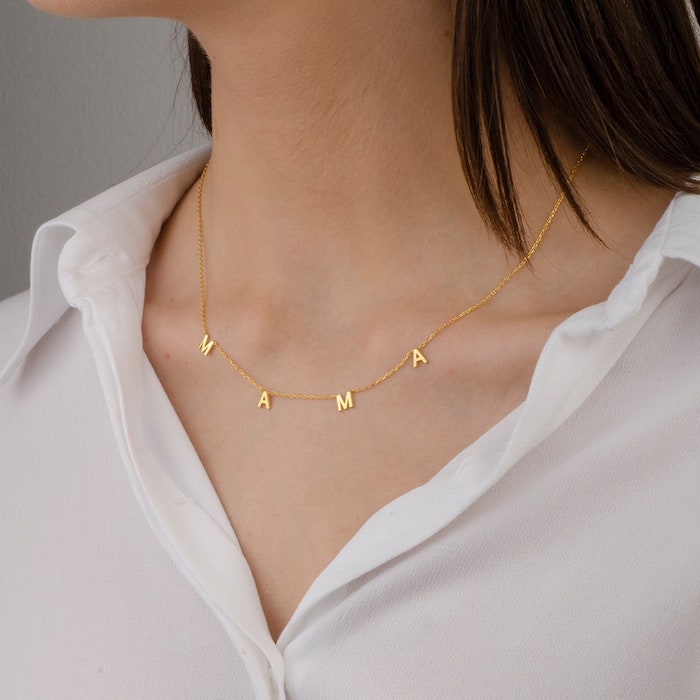 Etsy Mama Necklace ($15)
05.

Really good lip salve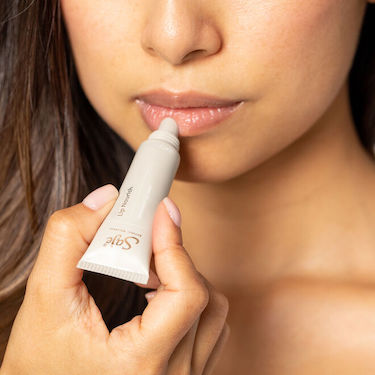 Saje Lip Nourish Spearmint Lip Salve ($12)
In pregnancy, because of the high levels of hormones such as estrogen, it's not uncommon for the mommy-to-be to develop pregnancy rhinitis, or a stuffy nose.
A stuffed up nose often leads to mom having to breathe through her mouth while she sleeps, which can cause really dry and cracked lips.
This lip balm from the luxe Saje brand is one of my personal favorites, and works *so well*!
06.

Tea to ease the nausea
Earth Mama Ginger Nausea Tea ($5)
07.

Monthly milestone keepsakes

These sweet little wooden discs are such cute keepsakes that can be used each month for a new photo so that you can watch baby grow. They also make cute keepsakes or nursery decor and can be displayed on little shelves in the nursery.
Amazon Wooden Milestone Discs ($12.99)
07.

Yummy ginger chews for on-the-go
Gem Gem Ginger Candy ($7)
When you're pregnant, a bad case of "I might throw up literally right here" can come on super quickly and without warning. These delicious ginger chews were one of the things I found to help curb the urge.
Made with real ginger, they're super zesty and almost similar texture to a Hi-Chew.
They're great, too, because they're individually wrapped, so mom can easily keep a handful of them in her purse, car, etc.
The mango ones are my favorite, but the variety pack's great, too!
08.

This *adorable* Christmas baby onesie

(For next year!)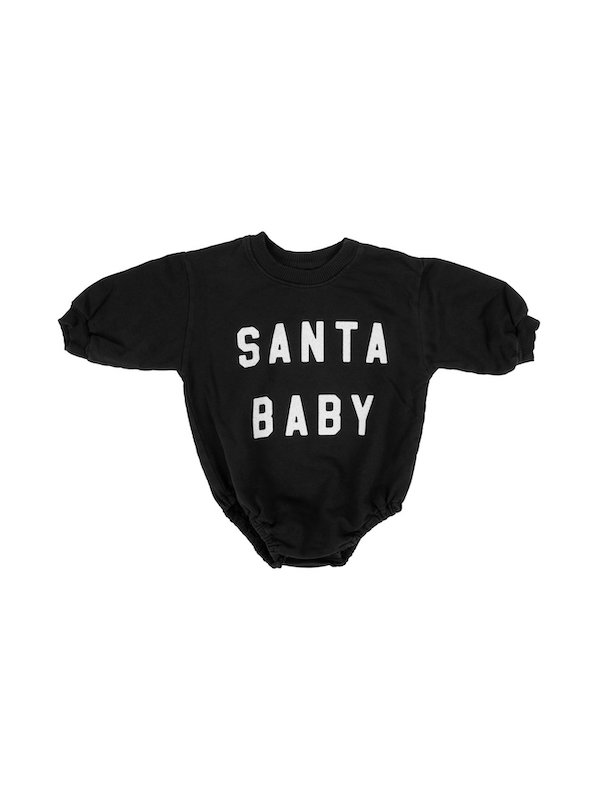 Jean & June Santa Baby Sweatshirt Romper ($42)
09.

This super cute glass water bottle

Okay, this one's definitely a bit of a. splurge when it comes to stocking stuffers, but it's just so pretty and special – I had to include it.

This one in particular, is actually a collab between bkr and Nurtured9, both of which are super cool brands.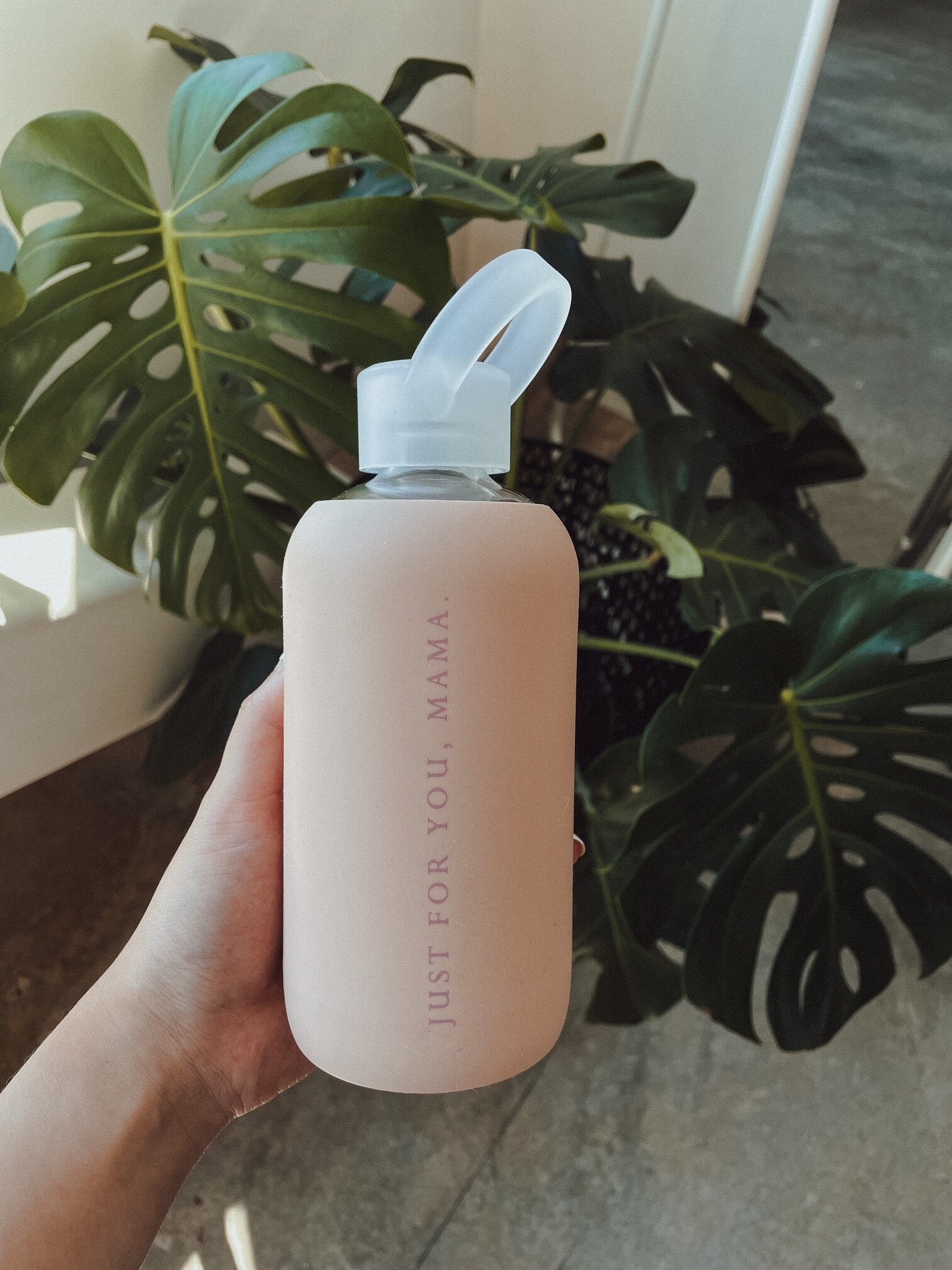 Nurtured9 Just For You Mama Water Bottle ($39)
10.

Luxurious belly oil

I've said it before and I'll say it again – pregnancy is all about comfort for expecting moms.

This literally luxurious belly oil blend has not only won a pile of awards from beauty brands like Byrdie, but it smells sooo good and is just the most lovely treat.

It really is such a sweet gift for expecting moms.
Saje Mother's Wellness Hydrating Massage Oil Blend ($22)
11.

A stylish pacifier holder

This paci case is one of my fav baby items – it's super useful, affordable and makes such a fun little gift (as does pretty much everything from Mushie, a cool Scandinavian baby brand).

This little silicone case just loops around your diaper bag, purse or stroller handle and keeps baby's paci, or teether, clean and handy instead of getting buried deep in the abyss of mom's bottomless diaper bag.
Mushie Silicone Pacifier Holder ($12.99)
12.

Hydrating electrolytes

Keeping hydrated during pregnancy is super important not only for a healthy pregnancy overall but in particular, dehydration in pregnant women can negatively affect amniotic fluid volume, which you definitely want to avoid.<

Beyond pregnancy, hydration is also super important for breastfeeding mothers, and can affect mom's ability to produce milk.

These yummy little electrolyte tabs (or any similar supplement) are super handy and give mama the boost she needs in pregnancy and postpartum.
Nuun Electrolyte Drink Tablets, 2 Pack ($14)
13.

Non-toxic belly butter
Pipette Belly Butter ($20)
The second trimester is when baby really starts to grow, and so does mom's belly.
Belly butter helps to keep mom's skin hydrated, in order to reduce the appearance of stretch marks, and this particular brand, Pipette, is completely non-toxic – perfect for the mother-to-be who prefers things au naturel.
(They've also got some really wonderful gift sets for both baby and mama, too!)
14.

Cute hair clips

(Yes, claws are back in.)

These cute clips are super handy because mom can tie her hair back in a cinch, but she can also use them to clip her shirt up while breastfeeding baby.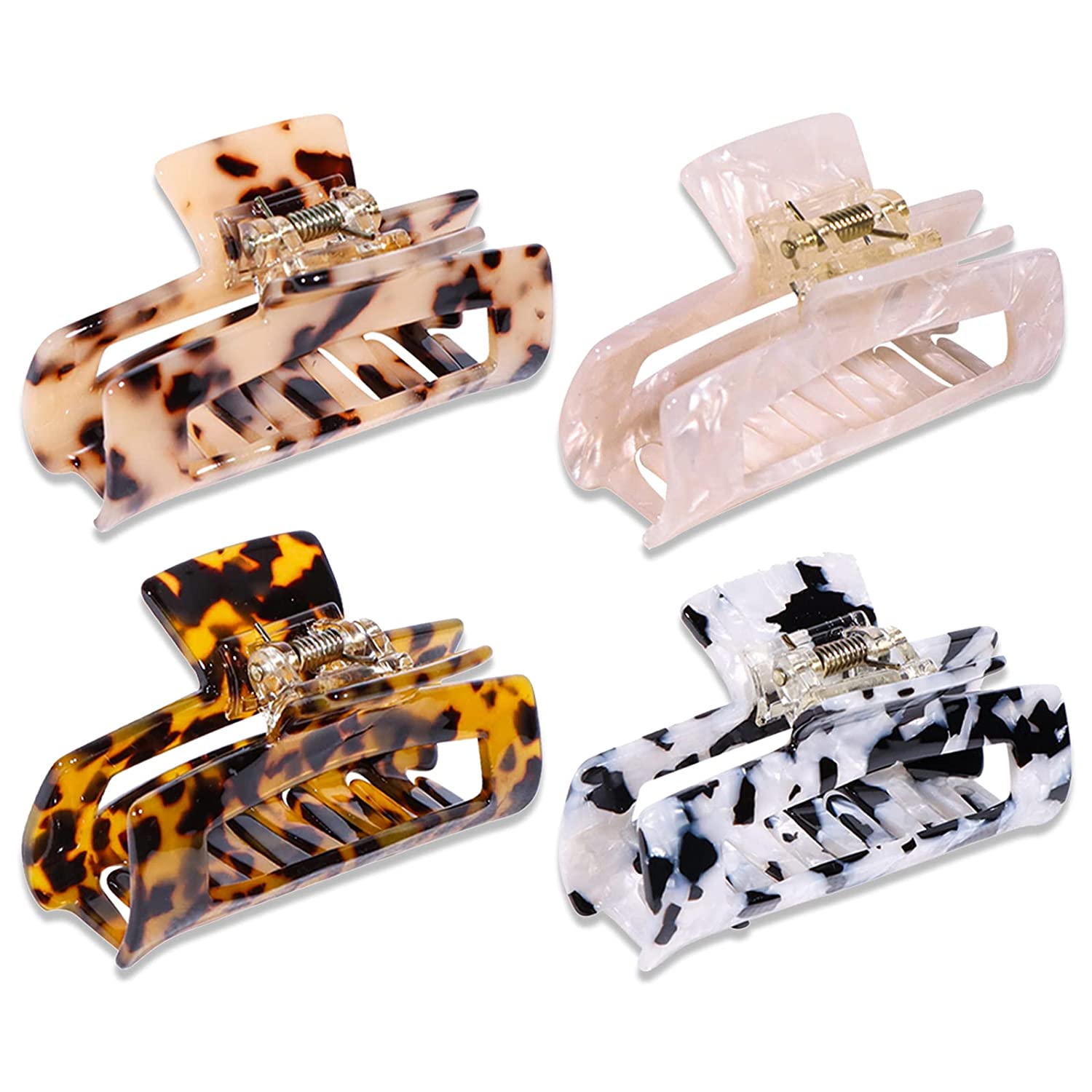 Magicsky Large Hair Claw ($12.99)
15.

Preggie pop drops

One way to ease pregnancy nausea that really worked for me was to eat something sour, and these preggie pop drops definitely do the trick.

I would almost go as far as to say they were the most effective remedy I tried!
Three Lollies Organic Preggie Pop Drops ($14)
16.

A belly mask

Treat the mom-to-be to a little self-care, and help minimize stretch marks and belly discomfort with this luxe belly mask from dermatologist-founded company, Ever Eden.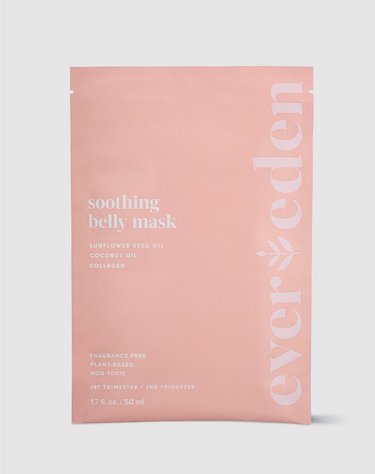 Ever Eden Soothing Belly Mask ($11)
17.

Cute scrunchies

Because some days, a cute scrunchie will be the closest mama will get to looking put together!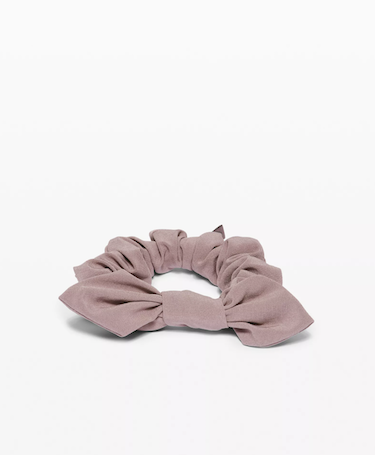 Lululemon Uplifting Scrunchie
*Bow ($9)
18.

Non-toxic bubbles for baby

Founded by a team of female doctors and dermatologists, Ever Eden is a non-toxic skin care for both babies and moms.

These adorable little bubbles set comes with bubbles in three different scents – peach, fresh pomelo and melon juice and are such a fun little gift that mom can enjoy with baby even as early as their first year.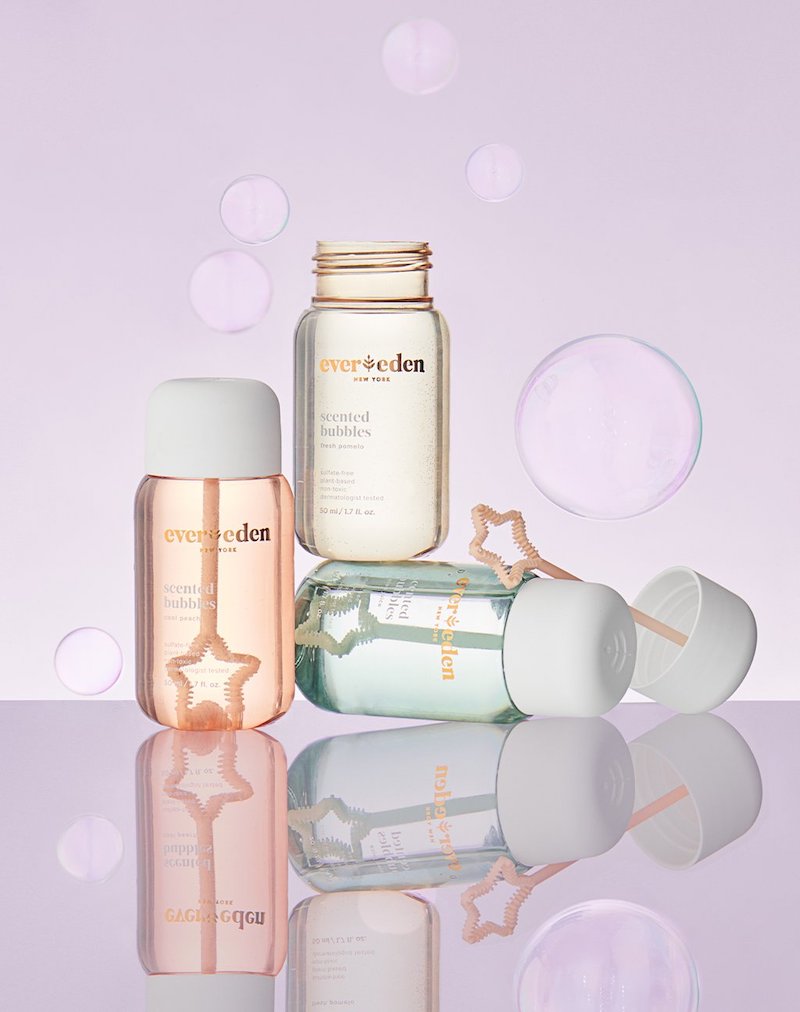 Ever Eden Scented Bubble Bundle ($12)
19.

Stroller cup holder

This awesome little accessory from super cute baby brand, Ryan & Rose, simply loops around itself on the stroller handle to create a spot for mom to stick her cell phone while she's cruising with baby.

What's more is that it also loops perfectly around the edge of a hospital bed, so instead of having her cell phone buried in her bed or it falling and getting stuck in the side, mom can store her cell phone in it during her stay, too.

Ryan & Rose Universal Stroller Cup Holder ($20)
20.

Compression socks
Pink Blush Maternity Heather Grey Belly Bandit Maternity Compression Socks ($30)
21.

Lactation cookies

These yummy cookies are made with galactagogues, which can help boost a breastfeeding mama's milk supply if it drops.

Great to have on hand, just in case!
Booby Boons Chocolate Chip Lactation Cookies ($10)
22.

Birthing affirmation cards

Encourage the expecting mom on one of the most precious, and trying days of her life with these sweet affirmation cards.
Nurtured 9 Birthing Mantra Cards ($15)
23.

Pregnancy journal

This super sweet gift will be a keepsake that mom keeps for years to come. A special place to write her hopes and dreams for baby, her and daddy's short list of baby names, or reflections from her pregnancy.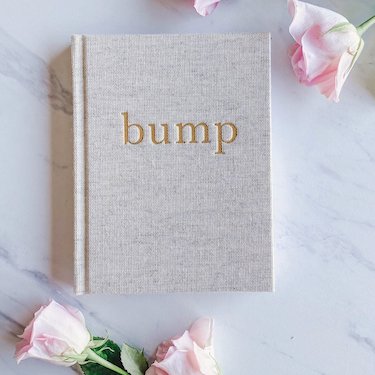 Nurtured 9 Bump Pregnancy Journal Keepsake ($36)
24.

A special book

Another one of my favs. This special board book was written by baby brand Ryan & Rose's founders and is a sweet book of prayer that mom and dad can read to their little one once they've arrived.
Ryan & Rose Cutie, I Pray ($20)
25.

Protein bars

Protein bars are an awesome little item to sneak in as a stocking stuffer for pregnant women.

During pregnancy, many pregnant women often find it hard to get enough protein in their diet because food aversions often make it pretty challenging.

Whether she's snacking on them while bubs is still in the hot tub, or once they've arrived, protein bars are a great and useful stocking stuffer for pregnant women.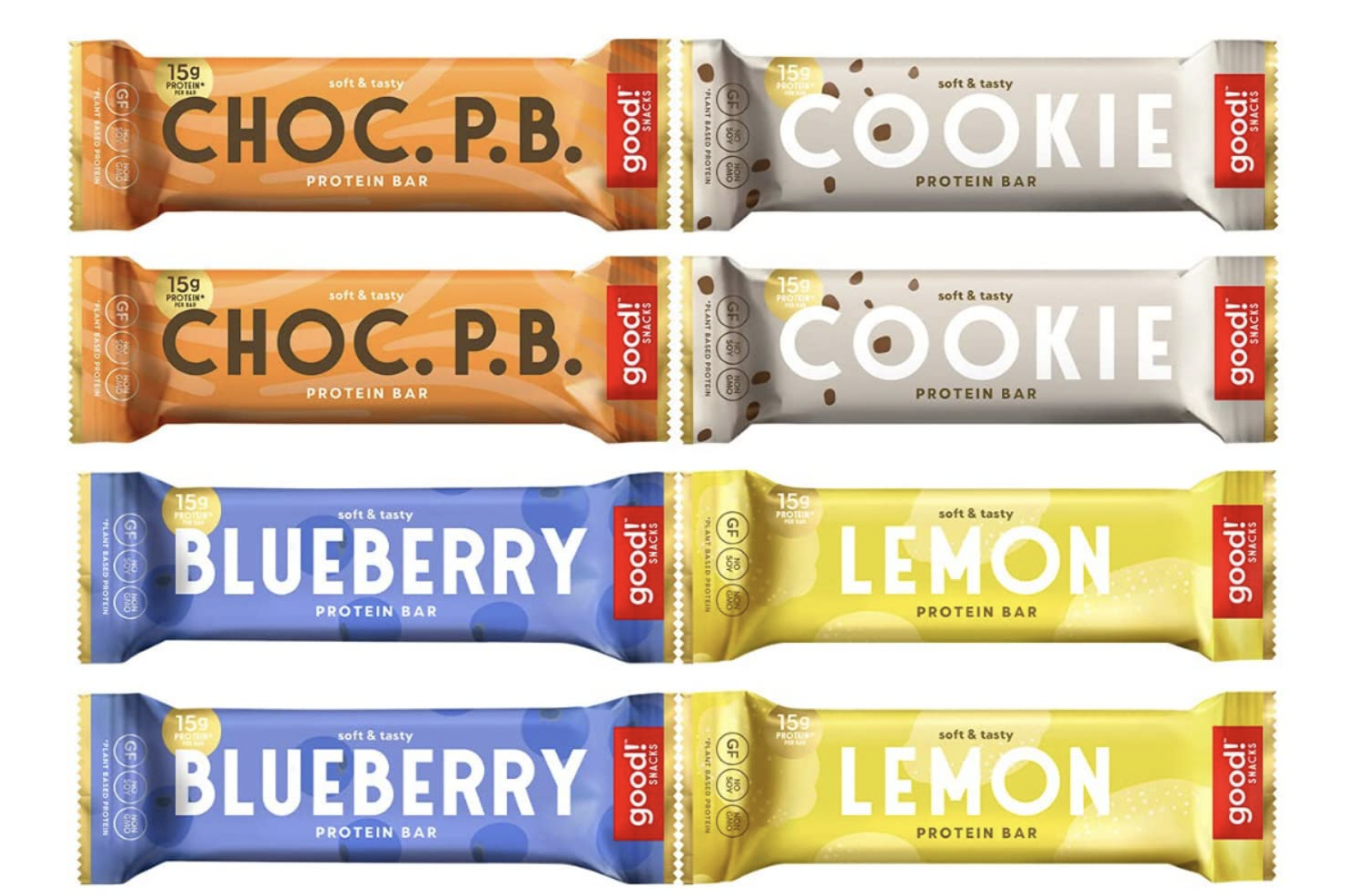 good! Vegan Protein Bars, 6 Bars ($24)
26.

Milkmaid tea to boost milk supply

If the pregnant mother-to-be that you're shopping for is planning on breastfeeding, this herbal tea that helps with milk production is great to have on hand in case she struggles with supply.
Earth Mama Milkmaid Tea ($6)
27.

Nipple butter for breastfeeding relief
Earth Mama Organic Nipple Butter ($5)
28.

Cute neutral socks for baby
Qandsweetstore Baby Combed Cotton Socks ($14)
29.

Chewable heart burn relief

I swear, I was popping a few of these a day while I was pregnant! Heart burn is a major struggle for so many women, so give mama some relief with these berry bites.
Tums Chewy Bites, Assorted Berries Antacid ($6)
30.

A Necklace with Baby's Name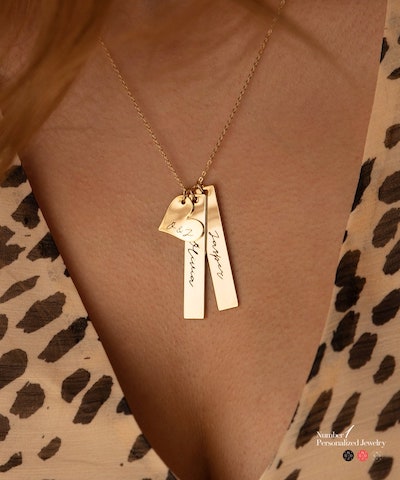 SNDJ Custom Baby Name Necklace ($15)
31.

Fluffy socks for mom

Because pregnancy is so challenging – mentally, physically, and emotionally – a bit of comfort can go a long way, and these cozy socks do just the trick!
Zando Women's Fluffy Socks, 4 Pairs ($12)
32.

Reusable breast milk storage bags

If the mom-to-be that you're shopping for is planning to breastfeed, these reusable milk storage bags are a great. eco-friendly option.
Zip Top Reusable Silicone Storage Bag, Set of 2 ($16)
33.

Cute diaper bag charm

I know this little stocking stuffer idea may not seem like much, but there really is something so special to seeing your new title!
Itzy Ritzy Mama Diaper Bag Charm ($10)
34.

An audiobook

If you haven't already heard about Audible, it's essentially an online bookstore – of audiobooks.

A one-month membership will treat mama to an audiobook of her choice (they also have 3-month, 6-month and 12-month memberships, too).
Audible 1-month membership ($15)
35.

Peppermints for nausea

Peppermint – the best natural remedy for nausea. I don't know why, but these were my lifeline while I was pregnant, and they were so handy because I could keep a little stash in my bedside table, purse, car – wherever!
Lifesavers Mints
36.

Relaxing essential oil

Is the expecting mom dealing with pregnancy insomnia? This delicious children's blend from Saje is not only safe for pregnancy (caution – not all essential oils are), but it was an essential part of my nightly routine while I was pregnant.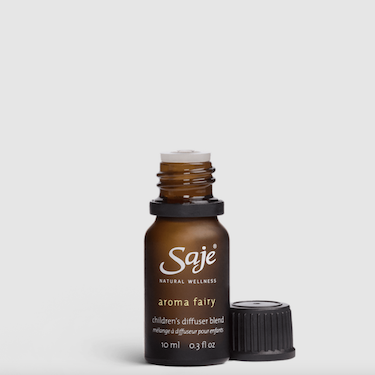 Saje Aroma Fairy Essential Oil Blend ($14)
37.

Silky eye mask

Anything that you can do to make an otherwise uncomfortable pregnant woman – comfortable is going to be a win when it comes to gifts.

This cute eye mask will make it easier for mom to catch some much-needed z's and is also super helpful to be packed in her hospital bag, too (it is frustratingly difficult to get any rest those few days in the hospital – this eye mask can help block out some of the ambient light).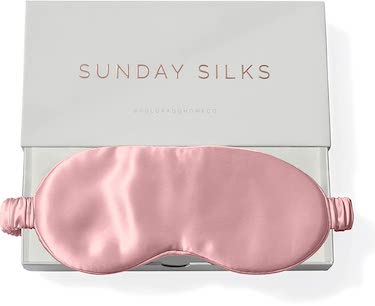 Colorado Home Co Silk Eye Mask for Sleeping ($29)
38.

Super useful stroller straps

These super cool straps can hang any diaper bag with d rings on the stroller handle so you can free up space in the basket below if you're on-the-go, or travelling.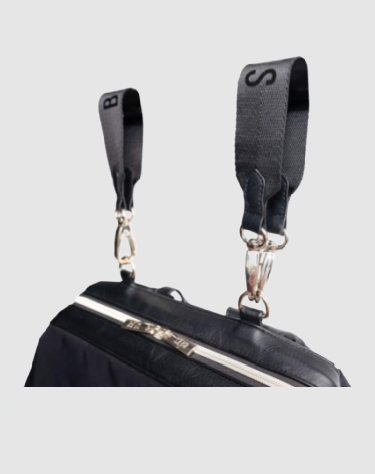 Beis Stroller Straps ($15)
39.

Natural baby bath sponges

Baby washcloths work, but they definitely add to the never-ending piles of laundry.

These cute konjac bath sponges are anti-bacterial and don't need to be washed – plus, once baby's big enough, they'll be good for a bit of entertainment.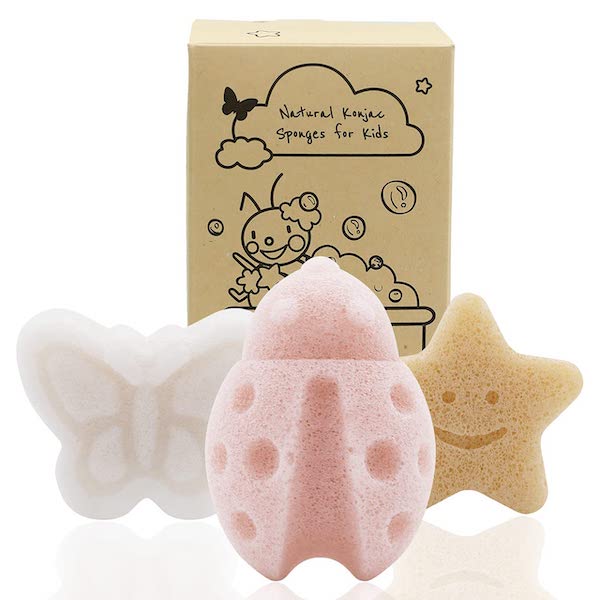 MyHomeBodyStore Konjac Baby Sponge for Bathing ($12)
40.

Flossing brush

Because some days with a newborn are just crazy and you can't brush your teeth. I keep these flossing brushes in my breastfeeding cart, and am able to floss/drybrush between my teeth while I'm. nursing or when I'm, naptrapped.
BoaoStore Tufted Toothbrush, 6 Pack ($8)
41.

Travel-sized dry shampoo

If I had a dollar for every day my newborn was having a melt down, or woke up at 5 AM and *would not* go back to sleep, well, I'd have enough to buy myself a few bottles of dry shampoo so that I could somehow try to tame my I've-been-up-all-night-bedhead.

Perfect for mom to stash in her hospital bag, diaper bag or vehicle.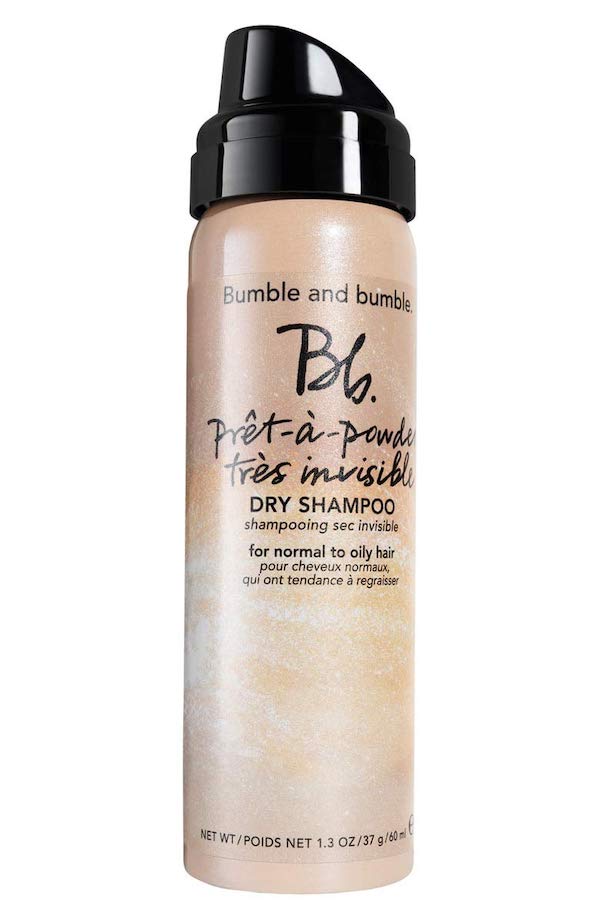 Bumble and bumble Pret-a-Powder Tres Invisible Dry Shampoo Travel Size ($13)
42.

A teether that looks like a cat

I mean… it's just so cute. And I don't even like cats.
Mushie Silicone Baby Teether Toy ($8)
43.

This cute candle

Another bit of a splurge item when it comes to mom-to-be or pregnant wife stocking stuffers, but I can guarantee she'll love receiving it! Plus, it's off Etsy so you're supporting a small business owner which is special, too.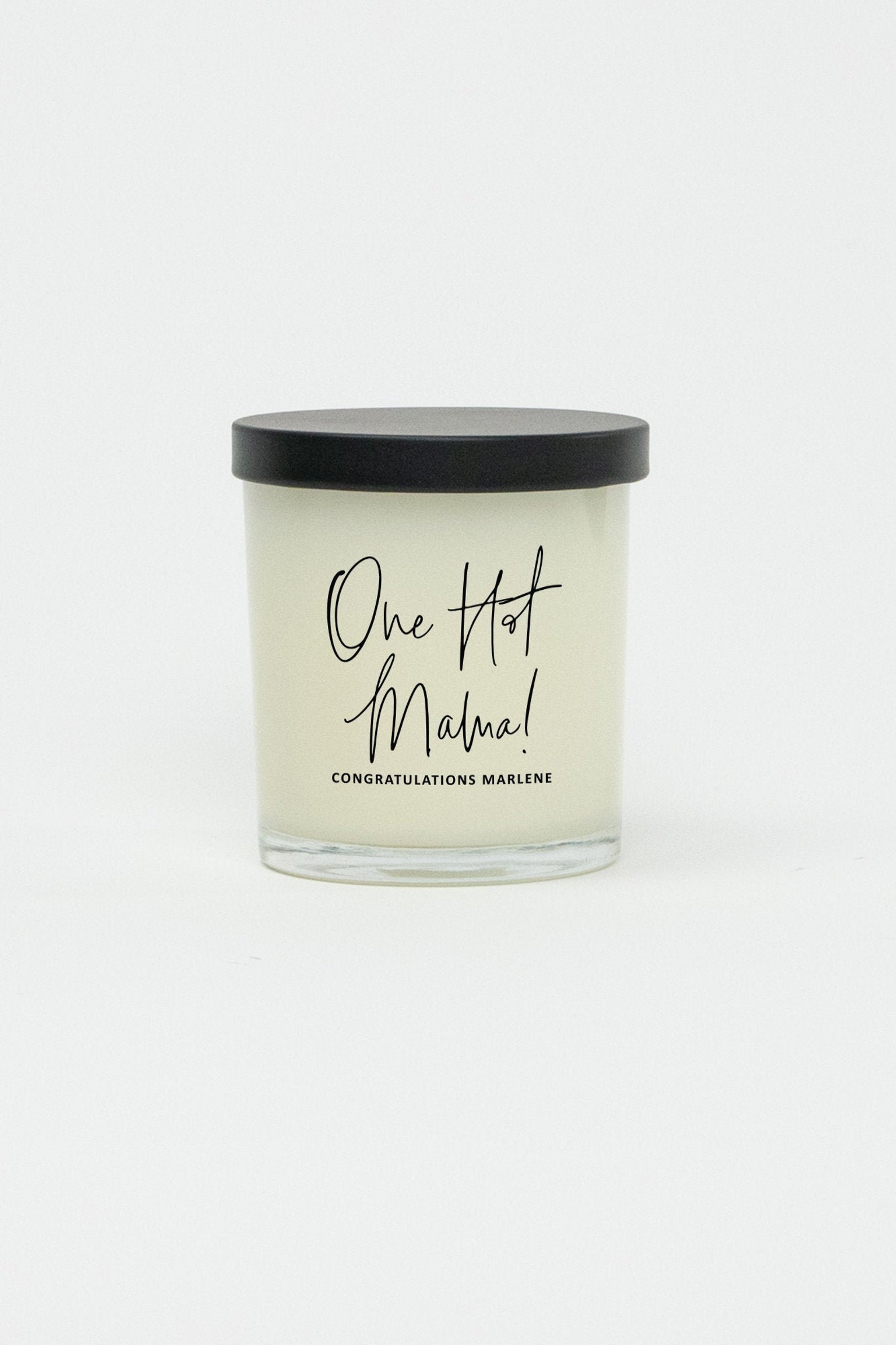 ThreeTwo1 One Hot Mama New Baby Personalized Soy Candle ($26)
44.

Door de-squeaker

Yes, that is the technical term. 😆

Possibly the worst thing ever is spending a very long time trying to get baby to sleep, only to have the squeak of the door wake them up on the way out.

Get those door hinges greased up with some WD-40.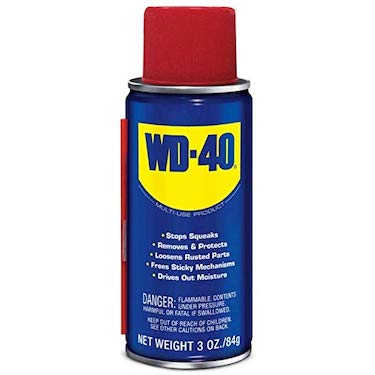 WD-40 Multi-use Handy Can
45.

Super cute pacifiers

If you didn't already know, Frigg pacis are *the* paci (soother/binky) in 2021… and beyond.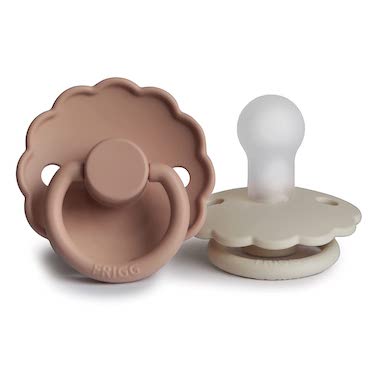 Frigg Daisy Silicone Baby Pacifier ($15)
46.

This adorable knotted hat

Okay – I saved the best for (almost) last. Here is the cutest idea ever, and I would have probably cried if I'f gotten this set when I was preggo: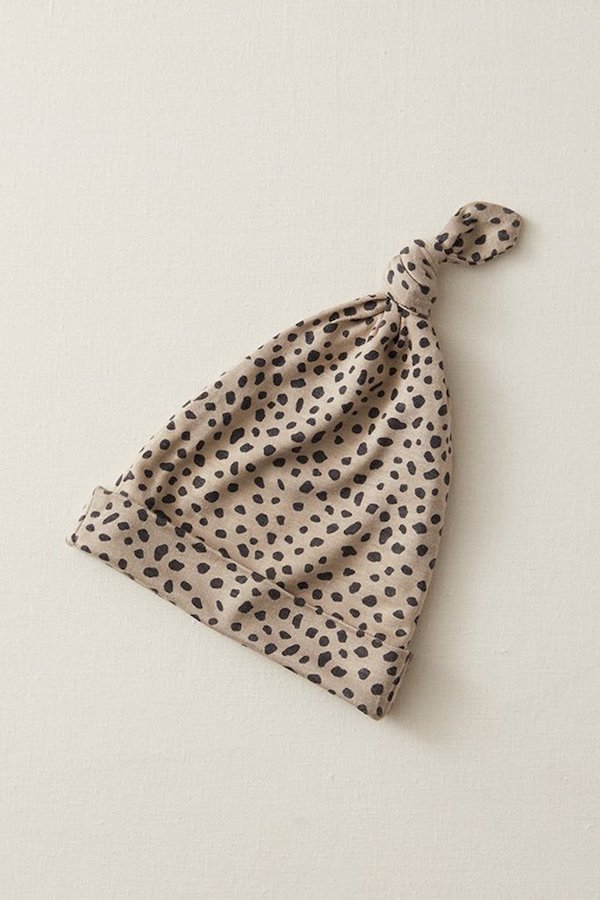 Solly Baby Knotted Hat – Animal Spots ($12)
Choose one of these gorgeous, silky soft knotted hats to put in the the mama-to-be's stocking, and then gift them with the matching wrap, or matching baby pyjamas at their baby shower. (!!!)
Solly Baby Wrap – Animal Spots ($69)
47.

Makeup removal wipes
Sephora Coconut Cleansing Wipes ($4)
48.

Toque(beanie) for baby

This cute little baby beanie is such a great little gift. It would be so adorable to put this baby beanie in mom's stocking, then gift her with with the matching adult version for herself as a wrapped gift!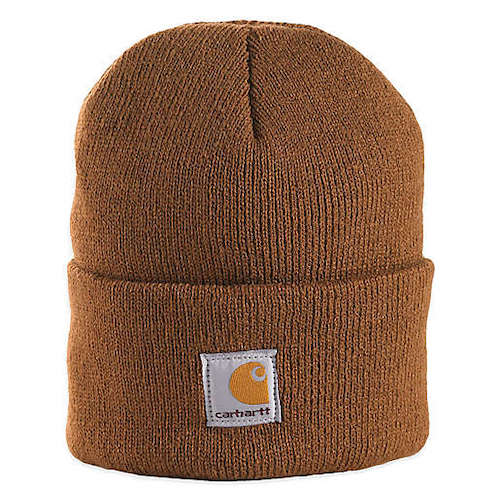 Carhartt Kids Acrylic Watch Hat ($12.99)
49.

Shower Sandals

Planning on a hospital birth? These simple slip-on sandals are perfect shower sandals for the hospital. They're also really easy to slip on and offer arch support – perfect for wearing around the house in the third trimester when pregnancy can often bring about swollen feet.
Luffymomo Adjustable Slip-on Slides ($13.99)
50.

Extra long phone cord
Amazon Basics 6 Ft Rose Gold Charger Cable ($14.99)
When I was pregnant, I spent a lot of time in bed.
Morning sickness quickly turned into all-day sickness.
An extra long phone cord will not only be super useful while mom's resting during her pregnancy, but they're an absolute hospital bag essential, too, so the mama-to-be will definitely get lots of use out of it.
Here's why –
A normal phone cord isn't long enough to plug in to the regular hospital outlets and extend comfortably to mom's bed.
Even if she isn't someone who's typically glued to their phone, the hospital stay will definitely be an exception.
From well wishes from family and friends, to taking a million photos of that sweet little baby, mom will definitely need a constant charge!
I love this charging cord, too in particular because it's got a weighted knot on the end that plugs into your phone, which I lay over the edge of my glider in the nursery so that I can always plug my phone in without having to awkwardly reach around.
51.

Clothespins

This next stocking stuffer idea is sure to get at least a chuckle from the mama-to-be – they're for the extra stinky diaper changes that are soon-to-be! 😆
Amazon Basics Clothespins ($4)
Stocking Stuffers for Pregnancy – TL;DR
At the end of the day, there are so many useful things you can gift as stocking stuffers for pregnant women (/wife).
A good place to start is to take note of which trimester the mom-to-be will be in, and read up on which types of challenges she may be facing at the time.
And remember, when in doubt – think *comfy*!
Best of luck!
Read Next:
29+ Unique and Useful Baby Shower Gifts for *Mom* (Not Baby!)
25+ Unique and Meaningful Expectant Dad Gifts That He'll Truly Love