This post contains affiliate links.

Searching everywhere for the perfect hippie girl names for your wild child baby girl?
Well then pour yourself a cold glass of something yummy, because *these* are the prettiest hippie girl names for 2022.
From earthy, nature-inspired girl names, to hippie names straight out of the 60s and 70s, these sweet, boho girl names are off the beaten path, pretty and you need to hear them.
Like yesterday.
Let's dive in –
Hippie Girl Names Ideas
Modern Boho:

Kindred, Sonnet, Lennox, Wrenley

Classic Hippie:

Donna, Janis, Honey, Melody, Marley

Nature-Inspired:

Fleur, Celosia, Petal, Lilac, Yarrow

Ocean-Inspired:

Cora, Clove, Oceana, Isla
Rare, Unique Hippie Girl Names
Goldie
The name Goldie means made of gold, and might make you think of famous actress, Goldie Hawn.
Most recently, the name Goldie has popped back on to the charts for the first time since 1958, ranking in position #883 in 2021.
Cove
The name Cove is a totally rare baby name, though it's definitely seen an increase in popularity over the past few years.
Meaning small coastal inlet, Cove is a pretty, modern hippie girls name that totally captures the beauty of the sea.
For parents looking for ocean-inspired girls names, Cora Cove would be a unique and pretty option.
Kindred
While quite uncommon as a baby name, Kindred means related, from the word kin, another term for family.
Kindred is a beautiful, unique choice for a modern, hippie-inspired girl's name as it totally embodies the oneness that hippies were so widely known for.
Sonnet
The name Sonnet is a beautiful, boho baby girl's name meaning 14-line poem.
Oceana
This girl's name has a Greek origin and means: ocean.
Can you even help picture, peaceful sandy, waves dancing on the shoreline?
This name is fun, light, and perfect for a little water-loving boho bebe.
Fleur
Fleur is the French word for flower. Looking for a hippie baby name that's with a hint of European flair? Fleur may be the name for you.
Honey
Honey, doo doo doo doo doo doo, oh, honey, honey.
What's sweeter than the name Honey for a little hippie baby girl?
Celosia
A true nature-inspired girls name, a celosia is a bright-colored flower.
Dove
A beautiful white bird that symbolizes peace, this is definitely one of the more modern hippie girl names on this list.
A pretty, one-syllable name, this name would pair beautifully with a longer last name or middle name.
Petal
Looking for a baby name that you can be just about entirely guaranteed will be entirely unique?
The name Petal is definitely uncommon, but pretty and unexpected, too.
Cute middle name ideas include Petal Pearl, Petal June and Petal Mae.
Modern Hippie Girl Names
Searching for hippie girl names that are fresh, modern and not overdone?
Here are some pretty hippie girl names that are hidden gems – and just beginning to become more popular.
Willa
A more modern take on the totally hippie girls name, Willow, the name Willa means protector.
Since the early 2010s, the name Willa has been seeing a huge jump in popularity – from #984 in 2011, surging to #353 most recently in 2021.
Of note? Country crooner, Thomas Rhett and Lauren Akins, have a baby girl named Willa Gray.
Byrdie
Meaning little bird, or bird like, Byrdie, or Birdie, is the perfect girls name for a free-spirit who is meant to fly.
Looking for some middle names for Birdie Mae? Consider Birdie Mae, Birdie Rose, or Birdie James.
Isla
A shortened take on the world island, Isla totally channels beachy, chill vibes.
Lennox
The name Lennox is one that is most commonly used for boys, but is totally cute and unexpected for a girl.
A total nature-inspired hippie name, Lennox comes to us from Scotland, and means a grove of elm trees.
Wrenley
A longer version of the name Wren, cute middle name ideas for Wrenley include Wrenley Celeste, Wrenley Rose, and Wrenley Cove.
Flora
From the classic phrase flora and fauna, meaning the plants and animals that are typically found in a particular place, this sweet, nature-inspired boho girls name would be so pretty paired with the middle names August, Rose, or Celeste.
Clementine
A sweet citrus fruit that packs a punch. This name is on the rise in popularity for baby girls.
Olive
Olive is a more old-fashioned take on the name Olivia, which has topped the charts as the single most popular girls name for a number of years now in the USA.
An olive is a round fruit from the olive tree, which is a symbol of new life from the Bible.
When Noah is given an olive branch from a dove, he knows that new life is growing in the world again and it will soon be safe for them to leave the ark.
This name symbolizes hope and new beginnings.
Related: 95+ Sweetest Middle Names for Olivia To Add To Your List
Daisy
Daisy is the quintessential name for a hippie chick – think daisy chains and daisy crowns.
The daisy isn't a fussy flower: it's resilient and hearty but has a wonderful dainty beauty to it with its pure white petals and glowing yellow center.
More Hippie Names for Girls
Indigo
Remember the classic acronym, ROY G BIV, to remember the colors of a rainbow? The I in BIV stands for indigo, a pretty purple-ish tone. Plus, the cute nickname Indie is just the cherry on top!
June
Is there anything more hippie than a warm summers night in early June?
Poppy
This pretty flower name is cute and fun, and rising in popularity, too. Popp-ing onto the top 1000 baby names chart in spot 747, and quickly moving up to 462 in 2020.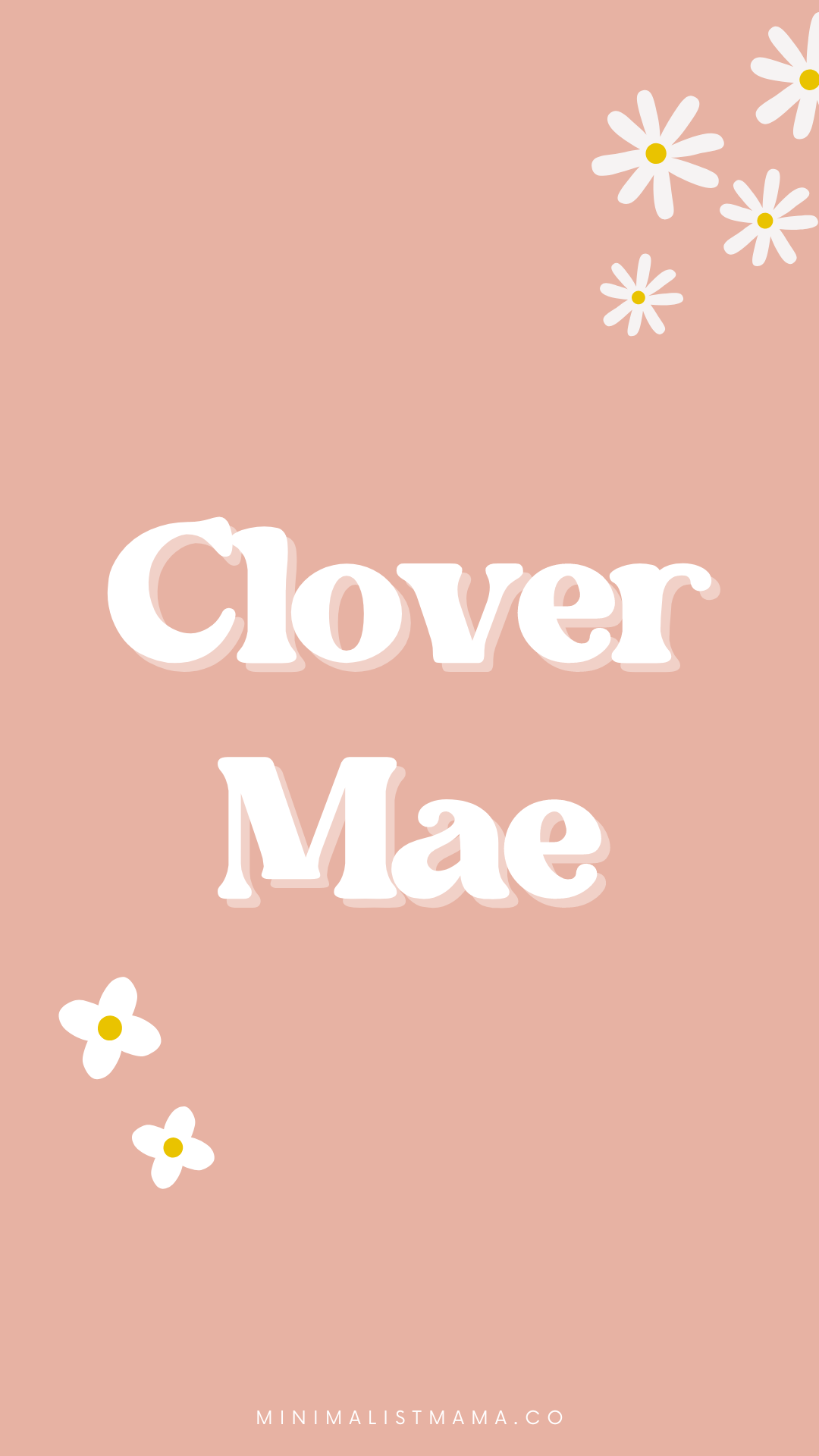 Ginger
A fresh, zingy spice, has not only got a delicious kick to it, but has also been widely touted for its healing properties in natural medicine.
Janis
A list of hippie girl's baby names wouldn't be complete without the quintessential songstress, Janis Joplin's name.
Sunny
This bright and cheery name is a classic when it comes to bohemian baby names.
Soleil
Looking for more uncommon, yet fresh version of Sunny? Soleil, pronounced so-lay, is the French word for sun. Bonjour, baby!
Frankie
If there's one thing hippies were known for, it's challenging society's norms and embracing an alternative lifestyle.
Giving the name Frankie to a baby girl, a name that is most commonly used for boys, does just that.
Mira
Mira is a cute, short hippie girl's name that means peace in Slavic languages.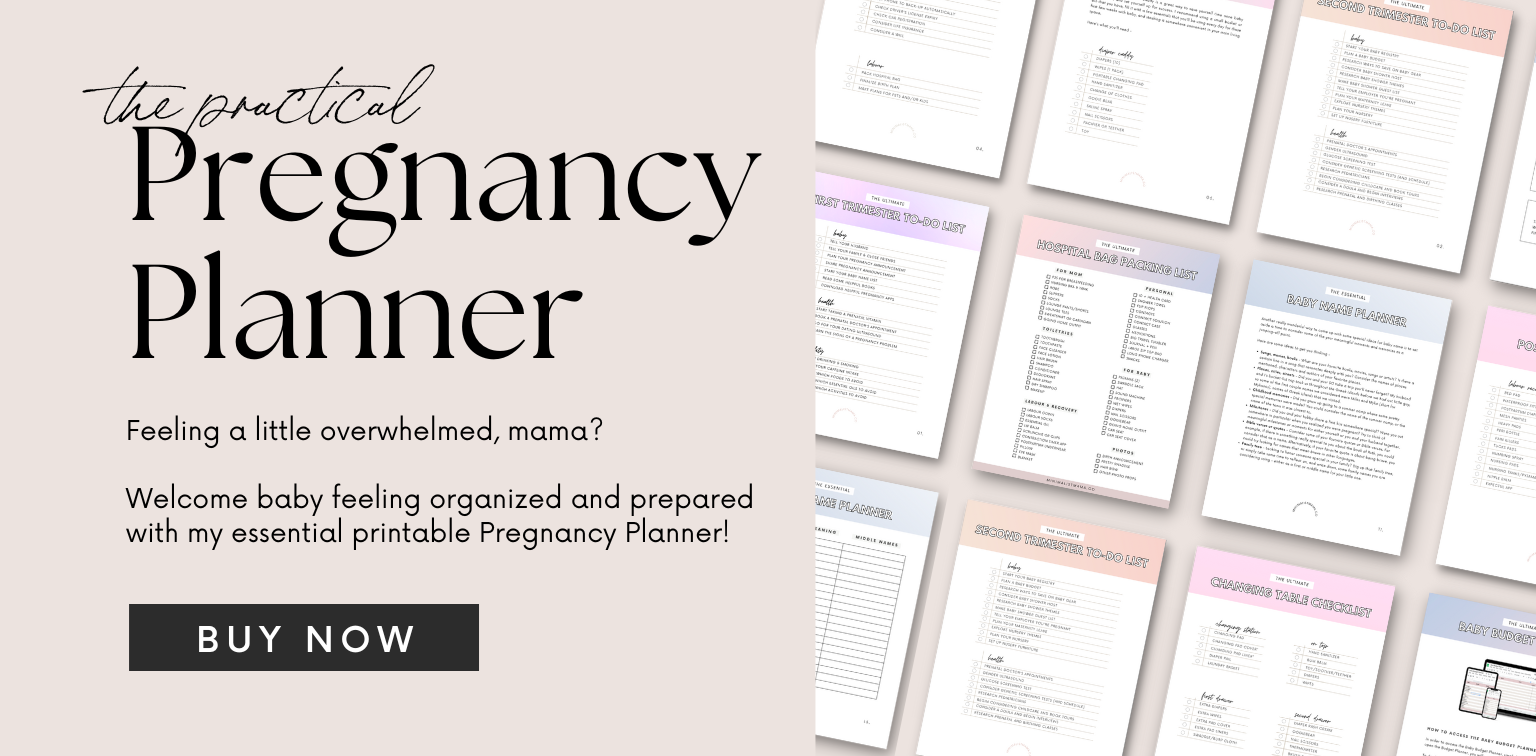 Estelle
Estelle is a name with French origins, from the word étoile, which means star. Shine bright, moon child.
Lola
Lola is a hippie girl's name that actually means sorrows in Spanish, but still has a bright and pretty feel to it.
Paloma
Besides the delicious Paloma grapefruit cocktail, the name Paloma means dove in Spanish, which is a classic symbol for peace.
Star
If there's one thing that's common amongst true, classic hippie names, it's the use of plain and simple English terms, like dawn, and dove for a name, and this twinkling tot's name is no exception.
Ivy
This classic green plant is a cute, short nature-inspired name for your baby girl. Try pairing it with another short name, like Ivy Rose, or kick it up a hippie notch by adding a classic hippie girls name with Ivy Delilah.
Layla
If there's one thing that hippies loved, it's relaxing to some good music.
So, what better place to pull inspiration from than Eric Clapton's classic song, Layla?
Wren
While you probably already knew that a wren is a type of bird, did you know that a wren is is symbolic of spring and rebirth?
Gemma
From the precious stone, a gem, Gemma is a cute hippie girl name popular in the UK.
Delilah
A totally quintessential hippie name, the name Delilah was most popular in the early 1950s, but has also recently skyrocketed to the top 100 most popular girls names in the US, in spot #69 in 2020.
Nova
Nova, meaning new in Latin, embodies the change that hippies were so passionately after.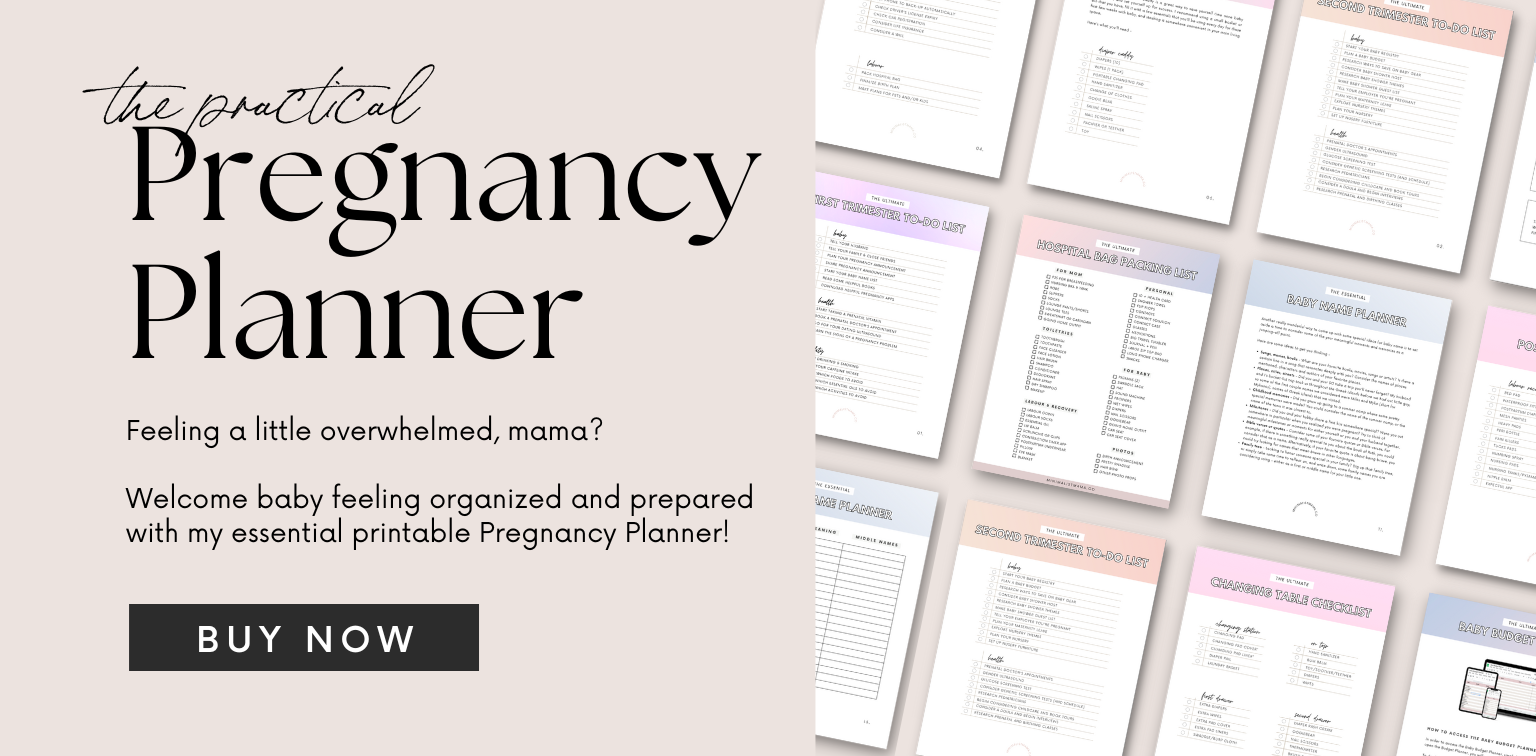 Peach
Can you help but imagine biting into a ripe, juicy peach on a warm late summer's day when you hear this name? Natural and sweet, the name Peach is totally uncommon name makes some pretty cute first and middle name pairs: Peach Isla, Peach June, Peach Sienna.
Dahlia
Another pretty flower-based baby name, the name Dahlia came to be when the flower was discovered by a Swedish botanist named A. Dahl.
Este
This totally uncommon girls name means east in Italian.
Zinnia
Another flower-inspired baby name, a zinnia is a type of flower within the sunflower tribe. 🌻
August
The sweet summer month of August is the inspiration behind this cute boho girl name.
Marigold
With the cute nickname Mari, which could also be pronounced mah-ree, the name Marigold is not only sunny and bright-sounding itself, but it's also a popular flower.
Indie
From the word independent or independence, the name Indie totally screams girl power.
Love
Made modern most recently in the Netflix series You, the name Love is as classic of a hippie name as it gets!
Misty
The name Misty is definitely a classic hippie girl's name, breaking into the top 1000 most popular baby names for the first time in 1960, and continuing to rise in popularity for the next 15 years.
Meaning covered in dew, the name Misty was also the subject and title of a popular song in the early 60s, which also likely contributed to its popularity.
Haven
The modern version of Neveah, which is heaven spelled backwards, Haven is a sweet girls name meaning safe place.
Cora
The name Cora is a name of Greek origin meaning daughter or maiden, but could also be thought of us a take on the name Coral — a pretty, ocean-inspired girls name.
Luna
This beautiful Spanish name that means moon is a pretty, celestial name that is topping the baby name girl charts.
Sequoia
A type of redwood tree, this earthy girls name is a good alternative to more popular boho 's names' like Sienna and Sierra.
Stella
The name Stella means star in Latin, and is also a shorter form of the classic Estelle.
Tobie
This super cute gender neutral name is of Hebrew origin and means 'God is good'.
Tobie is a short, sweet and rare name.
Toby is a more common spelling when used as a boy's name, whereas Tobie is more feminie with its '-ie' ending.
Yara
Drawn to the name Lara, but looking for something a bit more uncommon and exotic? Yara is an Arabic girls name meaning small butterfly.
Astrid
A strong name fit for a goddess or princess, Astrid means fair and beautiful in Scandinavian languages.
Penny
Short for Penelope, the name Penny peaked in popularity in the 1950s and 60s, and is on the way back up.
The name might take you back to a simpler time when the Beatles were singing about Penny Lane.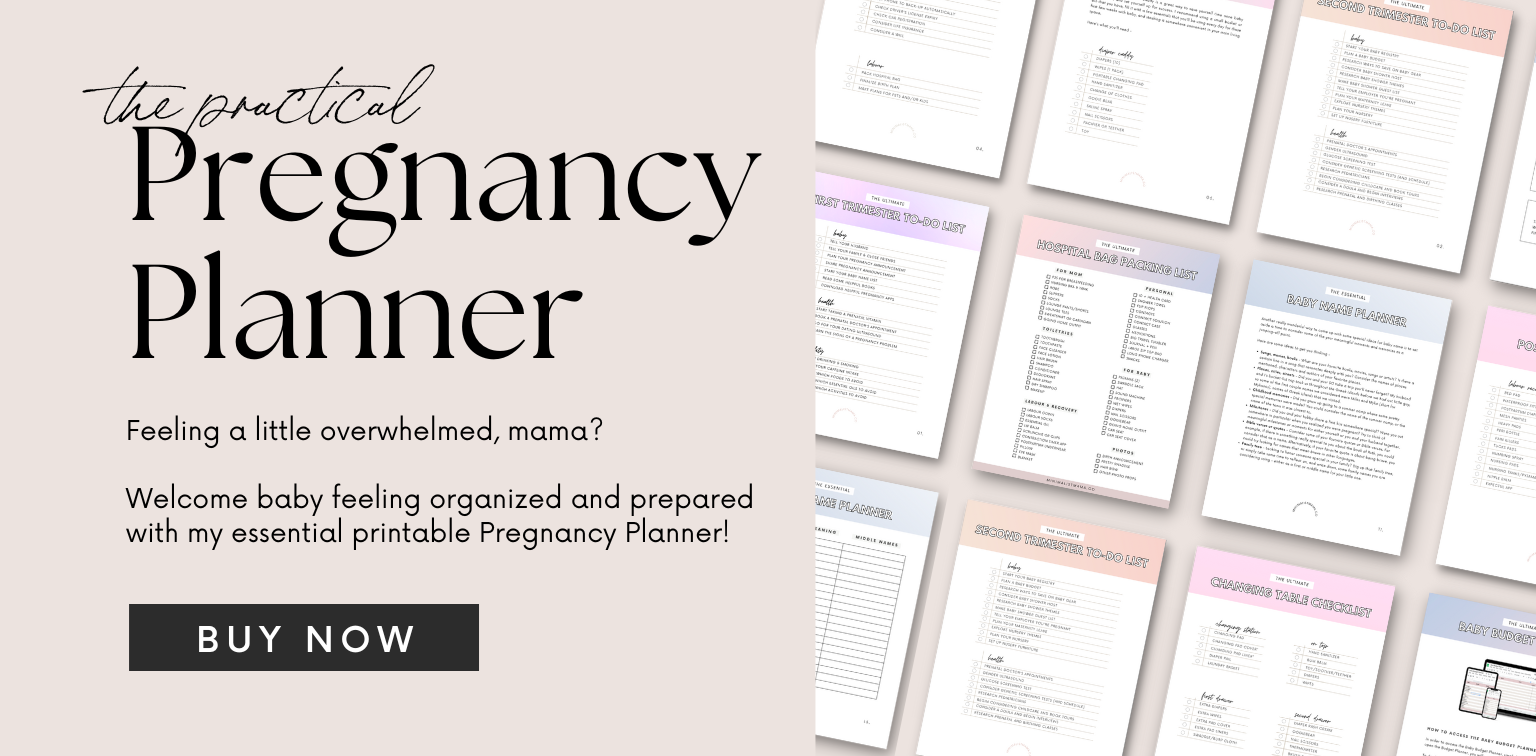 Donna
Que bella donna!

Directly translated, this phrase means 'what a beautiful woman!' in Italian. On its own, the name Donna means lady.
Not sure if it's a genuine hippie girl name?
Then you may want to catch a few episodes of the super popular psychedelic tv series, That 7os Show, where Laura Prepon stars as one of the main characters, Donna.
And that's not the only place the name Donna shows up in popular culture – it's also the name of a lead character in the ABBA musical, 'Mamma Mia', set in 1979.
Paisley
Paisley is a bold pattern popularized in the 1970's, which makes it a groovy choice for your baby girl.
This name is definitely on the rise in popularity along with other names ending in -ie and -y, but you won't find it in the top 25 list like Kayley and Avery this year.
Try pairing Paisley with other boho middle names like: Paisley Love, Paisley Dawn, or Paisley Lennon. Or try a simple middle name like: Paisley Jane.
Lennon
You won't find this super rare and pretty hippie girl's name on the baby name charts – so you can be sure your little one's name will be totally unique.
Cassia
Cassia is a unique, new age take on the more dated Cassandra or Catherine.
The word cassia comes from ancient Greek and Latin, and is the botanical term for cinnamon.
This spice is nice! Warm and comforting, with a bit of a kick – perfect for a little mover and shaker.
Angelica
The name Angelica comes from the Greek word angel and means messenger from God.
This name was at its peak popularity in the 1990s alongside its alternatives, Angela and Angie.
Sienna
Siena is a city in Tuscany, Italy.
The name Sienna, with two n's, is the more popular English spelling of this girl's name.
Sienna is also a rich reddish-brown color that the earth in Tuscany has due to its high iron content.
This romantic name was recently popularized by Princess Beatrice, who chose it for her daughter.
Ziggy
This funky girl's name means victorious and is Germanic in origin.
This name may make you think about Ziggy Stardust or Ziggy Marley.
If you have been searching for a totally rare, but cute hippy girl name with a bit of whimsy, Ziggy may be the one for you.
Love the uniqueness, but looking to tone it down a bit? Try pairing Ziggy with a more common or classic girls name, like Ziggy Mae, Ziggy Jane, or Ziggy Jo, or Ziggy Anne.
Evie
Evie is a name with Hebrew origins meaning 'life'.
This name is similar to Eve, Evelyn, and also the short form of Genevieve.
If you're looking for a name that is feminine, short and sweet you've found it with Evie.
Aurelia
Aurelia is a Latin name meaning 'golden'.
If you're looking for a name for your little golden girl, this might be the name for you.
Sunny and fair, Aurelia has some mystique and brightness to it.
Marley
Love Bob Marley's reggae tunes?
Pay homage to the iconic musician by opting for Marley as your little boho baby girl's name.
On the rise since the late 90s, the name Marley is of Old English origin and means: pleasant meadow.
Groovy.
Lily
Lily is a fragrant flower with large beautiful petals and a strong scent.
This resilient flower comes back with unfailing beauty every year once planted – what a meaningful message to bless your little one with.
Violet
Violet is a type of small gentle flower, the name means 'purple'. The flower symbolizes loyalty, truth and morality.
Oakley
The nam Oakley is a nature-inspired baby name, used for both boys and girls, and means 'oak clearing'.
The oak tree which represents loyalty, strength, endurance and justice.
Yarrow
Yarrow is a flowering herb that has traditionally been used in Native American and European cultures throughout the ages.
This super pretty and delicate cluster of small white flowers is a beautiful earthy name for your boho babe.
Celeste
Celeste is a name of Latin origin meaning heavenly.
This name may make you think of the word celestial, which means of the sky.
Love a good nickname? Some adorable options for Celeste include Cece, Ellie and Estie.
Daphne
Daphne is a name with Greek origins meaning laurel tree.
The laurel tree is a symbol of triumph and victory, making Daphne a strong choice for a girl's name.
Summer
Do you have a memory of hanging your feet off the dock on a warm July night, sipping on something sweet?
In choosing a baby name, I love the idea of making a list of some of your favorite memories, and finding ways to use them as a jumping-off point for a totally unique, and special baby name.
And in this case, I think Summer could make for a very meaningful name for so many.
This cheery and bright name peaked in popularity in the 1970s and had a comeback in the 90s.
However, as of late, you won't find it on the top 100 list, which makes it a great, uncommon choice for a sunny, warm baby girl. ☀️
Lavender
Thinking about the name lavender will put you in the English countryside surrounded by fragrant purple blossoms.
This floral name is a dreamy choice for your boho baby.
Quincy
The name Quincy has been slowly on the rise for the past decade but is still a super rare name for a baby girl.
The name is of English origin and means fifth (think 'quint'uplet).
Winter
The name winter totally has ice princess vibes, and will have you thinking of delicate snowflakes and powerful storms.
This super unique name is definitely whimsical and boho chic.
Rose
The name Rose is perfect for a classic beauty. A romantic and feminine name but let's not forget… she has thorns haha.
Rose is elegant and strong.
Juniper
The name Juniper is of Latin origin, meaning young.
The juniper tree symbolizes strength and beauty, as well as cleansing and protection.
June or Junie are the perfect nickname for this earthy girl's name.
Melody
The name Melody will ring sweetly in your ears like a song that gets stuck in your head.
This name is of Greek origin, meaning song.
Lilac
Lilacs are some of the first flowers to push their way out of the earth in the spring.
Bursting with joy and aroma, they've always been a personal favorite of mine.
What a sweet name this would be for a girl born in the springtime.
Aspyn
Aspyn is a more typical spelling for this name when used for a girl (as a boy's name, Aspen is more common).
The leaves of the Aspen tree flutter musically in the wind with every passing breeze.
Aspen in Greek means shield, and no wonder: this tree was thought to have magical protective properties.
Also, any closeted 90 Day Fiancé fans? Aspyn is also the name of one of Darcey's daughters!
Astra
Although it sounds similar to Astrid, Astra is a Greek name meaning 'of the stars'.
This pretty, two-syllable boho hippie girl name is totally rare and unique, but still classically feminine, thanks to its' -a ending.
Asteria
Asteria is a name of Greek origin meaning 'star'. This longer version of Astra is softened and lengthened by the extra vowels.
Lyra
Lyra is a constellation of stars in the sky and a name of Greek origin.
A lyre is also a musical instrument with strings that looks like a lap-sized harp.
Jewel
The name Jewel glitters and shines. This is the perfect name for a dazzling boho princess that means: precious gem.
Callia
The name Callia comes from the Greek goddess Calliope, who is the goddess of poetry and well known for the harmony in her voice.
This super rare girls name is a great alternative to the more common 'Lia' or 'Leah'.
Topaz
Topaz is a bright yellow/golden coloured gem thought to have healing and energizing properties, and a great, earthy name for your new, precious gem.
January
The name January has seen a slight increase since the rise of popular Mad Man actress, January Jones.
This name has joined the list of girls' names that are months of the year, such as: April, June and May.
Clover
There's nothing like the sweet smell of a field of clover.
The clover is a well known symbol for luck and wealth.
This ethereal name is both flowery and down to earth.

Classic Hippie Names from the 60s
Looking for authentic hippie names from the 60s?
Here are some of the most popular girl's names from the 1960s:
Cynthia
Donna
Pamela
Patricia
Nancy
Diane
Dawn
Cindy
Paula
Lynn
Annette
Joan
Heidi
Melody
Gail
Heather
Jodi
Jackie
Belinda
Evelyn
Loraine
Jeanette
Sue
Loretta
Tami
Classic Hippie Names from the 70s
Here are some of the most quintessentially hippie girl names from the 1970s:
Heather
Tammy
Dawn
Mandi
Patricia
Cynthia
Lori
April
Crystal
Sandra
Tanya
Amber
Misty
Heidi
Brandi
Carmen
Sherry
Diane
Kelli
Read Next:
✨ 95+ *Gorgeous* Modern Girl Names (That You Didn't Realize Are In)
✨125+ Dazzling Whimsical Girls Names You Definitely Haven't Heard
✨285+ Seriously Gorgeous Unique Girl's Names You *Need* To Hear
✨65+ Beautiful Baby Girls Names That Start with A (With Meanings)