This post contains affiliate links.
Searching for ocean girl names for your baby girl? From rare, unique ocean girl names to beautiful and beachy girl names, we're diving in to the prettiest ocean inspired girl names for 2023, and you won't wanna miss it.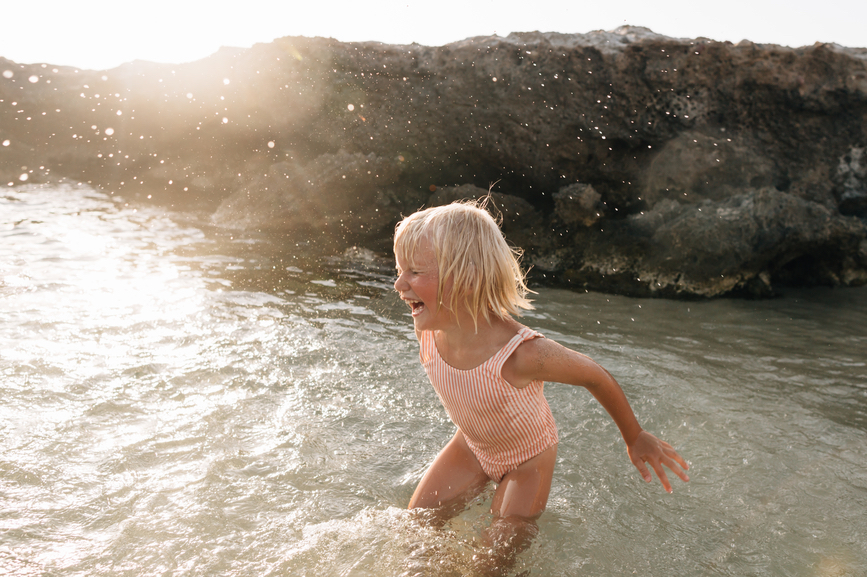 Many expecting moms find choosing the perfect baby name the most fun and exciting part of being pregnant.
For some, the baby names list they have on the notes app in their phone is already alphabetized, ranked and color-coded.
For others, the task often feels impossible – every name seems overdone, too offbeat, or gets vetoed by their significant other.
Choosing the perfect baby name for that special little arrival is definitely a challenge.
But, choosing a jumping off point – baby girl names inspired by the ocean – is definitely a step in the right direction.
For moms looking for the perfect name to channel the feels of that salty ocean air those gentle crashing waves, here are the prettiest, most modern and wearable ocean inspired baby girl names for 2023.
For each of these baby names, we've included their ranking on the United States Social Security Administration's 2021 charts, which is the most recent data available.
Here's what's in store –


Cute Ocean Girl Names
These cute ocean inspired girl names are just as adorable as they are cool:
Cove
About:

This unique and modern name is totally rare, and has just begun to pop up in the world of baby names. Meaning "small bay," the simplicity of this name makes for a really beautiful pair with a longer, two-, three- or four-syllable middle name.

Popularity:

> 1000
Coralie
About:

This totally rare baby girl's name is a longer, extra feminine version of the name Coral.

Popularity:

> 1000
Sunlee
About:

This super modern and beautiful girl's name gives off serious beachy vibes, but is also totally nature-inspired. It's completely uncharted, meaning you can be sure you'd be picking a super unique name for your baby girl.

Popularity:

> 1000
Kaia
About:

Meaning pure; life; the sea, this pretty water-inspired girl's name is at an all-time high for popularity, but still underused. It is primarily of Scandinavian origin and is a very strong ocean-inspired name choice.

Popularity:

#231
Indie
About:

This pretty, boho baby name is short for indigo – the color of the ocean. Looking for an adorable middle name for Indie? Try, Indie Cove, Indie Pearl, Indie River, or Indie June.

Popularity:

#680
Mari
About:

A true echo of all things marine-life, Mari means "star of the sea".

Popularity:

> 1000
Dylan
About:

Though historically more common for boys, the name Dylan for a baby girl is strikes the perfect balance between unexpected and edgy, without being too out there. Meaning "born from the ocean," this strong yet romantic name has origins in Welsh.

Popularity:

#567
Maia
About:

Meaning "water" in Hebrew, Spanish and Greek, the name Maia is one of the most popular, short and cute ocean names for girls.

Popularity:

#434
Hali
About:

Shortened from the name "Halimeda," found in Greek Mythology, Hali means "the sea". Breathy and light, this name will remind you of the light waves and gentle breeze that you only find near the ocean.

Popularity:

> 1000
Morgan
About:

A name of Welsh origin, the name Morgan means "circling sea".

Popularity:

#205
Kyla
About:

Of English and Irish origin, the name Kyla means both "strait of water".

Popularity:

#497

Pretty Ocean Girl Names
These beautiful, approachable ocean girl names are classically simple, feminine and of course, pretty:
Adria
About:

Perfect for mamas with Mediterranean wanderlust, the name Adria is an ode to the Adriatic sea – the body of water along Italy's east coast and to the west of Croatia.

Popularity:

> 1000
Mara
About:

This pretty, feminine water-inspired baby name means of the sea in Gaelic.

Popularity:

#540
Cari
About:

This beautiful ocean-inspired baby girl name has Turkish origins and means flows like water.

Popularity:

> 1000
Neela
About:

The name Neela would be such a lovely choice for parents who would love to pay ode to the Indian culture, while still choosing a water-inspired baby name. In Sanskrit, the name Neela means sapphire blue – the color of the ocean.

Popularity:

> 1000
Isla
About:

Beachy and tropical, this super popular baby name has been climbing the charts for a few years now, and is a shortened version of the word island.

Popularity:

#33
Malia
About:

Meaning of the sea, this pretty ocean-inspired girl's name is of Hawaiin origins and even includes the quintessential -ia sound that is so popular with names from Hawaii. (However, it's worth noting that it can also be translated to mean bitter, as well.)

Popularity:

#256
Brooke
About:

The name Brooke means a small, babbling stream of water and is perfect for mamas looking for a nature-y baby name that evokes feelings of peace and calm.

Popularity:

#259
Mira
About:

In Sanskrit, the name Mira means ocean, though it has many other meanings across other languages, such as female ruler and peace.

Popularity:

#484
Cora
About:

A shortened version of the word coral, the name Cora easily evokes images of one of the ocean's most beautiful wonders – the coral reef. This would make such a perfect name for expecting parents with a love for scuba diving or snorkelling.

Popularity:

#87
Pearl
About:

Looking for pretty ocean girl names that have a vintage feel to them? This beautiful, old fashioned girl's name is still unique, though it's been on the rise in popularity in the US recently, so you're likely to see it popping up more often in the future!

Popularity:

#751
Marissa
About:

Latin for of the sea, this name could also be thought of as an ode to Mary of the Bible, as Marissa translates directly to "little Mary".

Popularity:

#876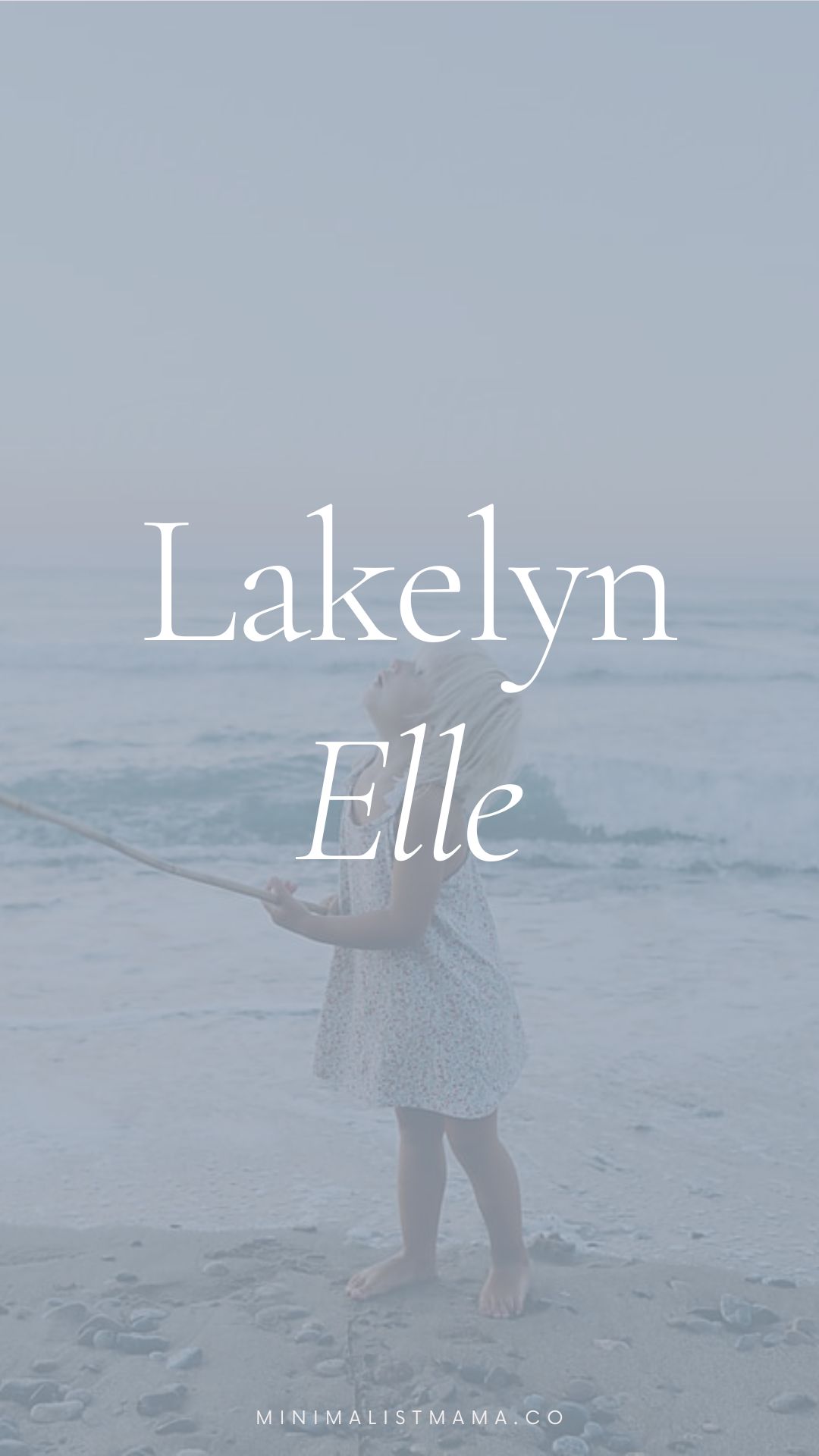 Unique Ocean Girl Names
Looking for ocean inspired girl names that are uncommon and unique? Then this next list is for you.
These ocean-inspired girl names are unranked on the baby name charts in the US, so you can be just about sure there won't be more than one of them in your little one's class.
Ailsa
About:

A traditional Scottish name, Ailsa makes reference to a rocky island off the mainland of Scotland called Ailsa Craig. A perfectly unique name that doesn't sound off-the-wall and carries with it the meaning of care-free island life.

Popularity:

> 1000
Avalon
About:

This beautiful ocean-inspired girl's name means "island of apples" and is of Welsh, or Celtic, origin.

Popularity:

> 1000
Cova
About:

This pretty, modern girl's name is super rare, and a take on the newly rising name, Cove. Beautifully feminine with the -a ending, your little one is sure to stand out with this name!

Popularity:

> 1000
Naia
About:

Looking for a mystical, fantasty-ish water-inspired baby name for your little one? Of Greek origin, the name Naia means water nymph.

Popularity:

> 1000
Oceana
About:

This pretty, super unique girl's name has such a unique cadence to it, and includes the super popular o sound (the name Olivia has been one of the most popular baby name for girls in the United States for the last few years now). I mean really – does it get any more ocean-inspired than this?!

Popularity:

> 1000
Seychelles
About:

A gorgeous, group of islands in the Indian ocean, Seychelles lies off the coast of Africa. With vibrant, azure waters, breath-taking coastline and white sand beaches, the name Seychelles channels some serious tropical beach babe vibes.

Popularity:

> 1000
Talula
About:

In Native American, the word talula means "leaping water".

Popularity:

> 1000
Laken
About:

Another modern water-inspired baby name, Laken is a cool, gender-neutral water-inspired name that comes from the word lake.

Popularity:

> 1000
Cordelia
With roots across a number of languages including French, Welsh and Latin, the name Cordelia has different meanings in different languages.
The name Cordelia may also be a version of the Celtic name, Creiddylad, which means daughter, or jewel, of the sea.
On the other hand, another interpretation of the name Cordelia comes to us from the French word, coeur, which means heart, and yet another, coeur de lion, which means heart of a lion.
Delphine
Of French origin, the name Delphine is translated as dolphin.
Delphine peaked in popularity in the US in the 30's and boomed in France in the 70's and has since been absent from the top 1,000.
This name is the perfect combination of vintage and ocean vibes!
Delta
A small, triangle-shaped island that forms where a slower-moving body of water such as a river, meets the ocean, the term delta literally means triangle.
Ennis
Kirsten Dunst and Jesse Plemons recently named their son Ennis, but how cute would this name be for a girl?
This Irish unisex name means, "from the island" and is very rare for little girls.
Looking for a cute way to make this gender neutral name extra girly? Pair it with a beautiful baby girl's name that starts with A or a pretty girl's name that ends in -ie.
Maris
A unique name that means "of the sea", Maris may appeal to those wanting a shorter version of the name Marissa.
Indigo
A brand new addition to the baby name charts, the name Indigo made it's debut in the top 1000 most popular names for baby girls in the US in 2021 in position #906.
Meaning "deep blue," Indigo is a striking baby girl's name that is sure to match her vibrant, rich personality.
With the *beyond adorable* nickname Indie, there's no doubt this is an up-and-coming star in the world of baby names.
Delia
This uplifting and and delightful sounding name finds its origins in Greek mythology.
It means "from Delos" in reference to the island that Apollo was born on. Very fitting, as the name Delia gives of the care-free vibes of island life.
Modern Ocean Girl Names
Next up, modern ocean girl names.
While some of these names may surprise you – from TikTok to Pinterest, reddit and beyond – these are the ocean-inspired girl names that are popping up all over baby name forums, and are just starting to make their way on to the charts.
Lakelyn
Lakelyn, a modern girl's name, means "beautiful lake".
The name combines the nature aspect of "lake" with the feminine suffix "lyn" to make a beautiful nature-inspired name for your water baby.
Bleu
This French name for "blue" was made more popular by the Travolta's when they named their daughter Ella Bleu. Super unique and elegant, Bleu would be a beautiful name choice.
River
More frequently used for boys, the name River is currently gaining popularity for baby girls too as demonstrated by the popular singer Kelly Clarkson naming her baby girl River Rose.
Rivers often symbolize life, freedom, and in gospel, God's life-giving presence.
Psalm 46: 4-5 says, "There is a river whose streams make glad the city of God, the holy place where the Most High dwells. God is within her, she will not fall; God will help her at break of day."
The river is like a never-ending supply of life. We should feel comfort that God promises to never stop giving us life.
What a perfect reminder of this it would be to name your little one River.
Saylor
A traditional surname, Saylor has jumped in popularity as a first name for both boys and girls.
An alternative spelling of sailor, the name Saylor echos the hugely popular Taylor, with a more unique and beachy vibe.
Laken
Navy
A unique name that is slowly rising on the charts, the color navy is a deep, marine blue, just like the depths of an ocean.
This darling name has a unique edginess while also exuding power and strength.
Capri
An breath-taking Italian island, the iconic shores of Capri are one of the most incredible places to spend a day in the sun, drinking lemon granitas.
Calling all mamas that are looking for an ocean-inspired girl's name with wanderlust, travel vibes — add Capri to your shortlist!
Murphy
This unique, gender neutral baby girl's name inspired by water means "warrior of the sea" in Gaelic.
While it's commonly been used as a last name in Ireland, this cool and edgy girl's name has flown up the charts over the past year, from #978 to #716.
Waverly
A play on words, this American baby girl's name is a modern addition to the scene.
A feminized version of the word wave, this name is beautiful and relaxing, and if you listen close enough, you might just be able to hear the water crashing calmly against the shore.
Kai
This simple and soft name means "the sea" in Hawaii and gives off calming vibes comparable to the calming, salty ocean breeze.
Caprina
From the Italian island of Capri this beautifully elegant name carries with it the same upscale, high-class vibe as the island. Playful and fun, yet classy and elite, this name has it all.
Beautiful middle names that pair with Caprina include Caprina Mae, Caprina Cove, Caprina Elle and Caprina Anne.
Beachy Girl Names
Channel some serious beach day vibes with these beachy, ocean-inspired girl names:
Sunna
Coral
Gorgeous, colorful, underwater landscapes and memories of tropical snorkelling excursions come to mind with this pretty, nature-inspired baby name.
A more modern take on the classic girl's name Cora, the name Coral is more literal than Cora.
Misty
This totally hippie-inspired girl's name totally channels memories of a tropical holiday spent cruising the waters on a catamaran tour, with the feeling of ocean mist on your skin.
Oceane
This name is one of the most popular names in France ranking consistently in the top 50 names. Meaning ocean, this beautiful and unique name has a sophisticated feel to it.
Sandy
Marina
Blue
Possibly made popular by Beyoncé and Jay-z's daughter Blue Ivy, the name Blue is totally on trend and is a simple way to pay tribute to the vibrant color of the ocean.
Coast
Meaning "land near the sea" this name is perfect for your little water woman.
Expansive shorelines and the rhythmic sounds of ocean waves come to mind when thinking of this beautiful word-name.
Coraline
A beautiful name that leaves your visualizing the beautiful coral reefs of the ocean, Coraline means "heart". Cora would be a beautiful shortening of this name for a nickname, as well as, Cor, or Coral.
Lana
In Hawaiin, the meaning of the name Lana is "calm as still waters" where other parts of the world recognize the meaning of Lana to be "light". Whichever meaning you choose for your sweet Lana they are both equally as reflective of a calm, sunny, beach vibed babe.
Maren
The perfect name for all sea-lovers, the name Maren means "star of the sea". A fitting name for your little girl that ties together the love of the sea and the uniqueness of a one-of-a-kind star.
Did You Find A Beachy, Ocean-Inspired Girl Name That You Love?
And there you have it – the very prettiest, most wearable and modern ocean inspired girl names for babies, perfect for 2023 and beyond!
Still looking for more baby name inspo?
🌊 109+ *Prettiest* One Syllable Girl Names (That Aren't On Other Lists)
🌊 49+ Hippie Girl Names (With Meanings) That Are Making A Comeback
🌊 85+ Gorgeous Girls Names Ending in Ie or Y (Totally Cute and Feminine)