This post contains affiliate links.

Today, I'm sharing a collection of my favorite cute pregnancy announcement photo ideas that will let the world know there's a baby on board!
Pregnancy is one of the most incredible seasons in many women's lives: it's difficult, it's miraculous, it's beautiful, and oh so special.
Isn't it true that getting to share your special news with friends and family is one of the sweetest highlights?
Besides the actual baby, right? 😆
The Cutest Pregnancy Announcement Photo Ideas
Here are my favorite pregnancy announcement photo ideas perfect to celebrate your special news:
Matching Denim Jackets Pregnancy Announcement Photos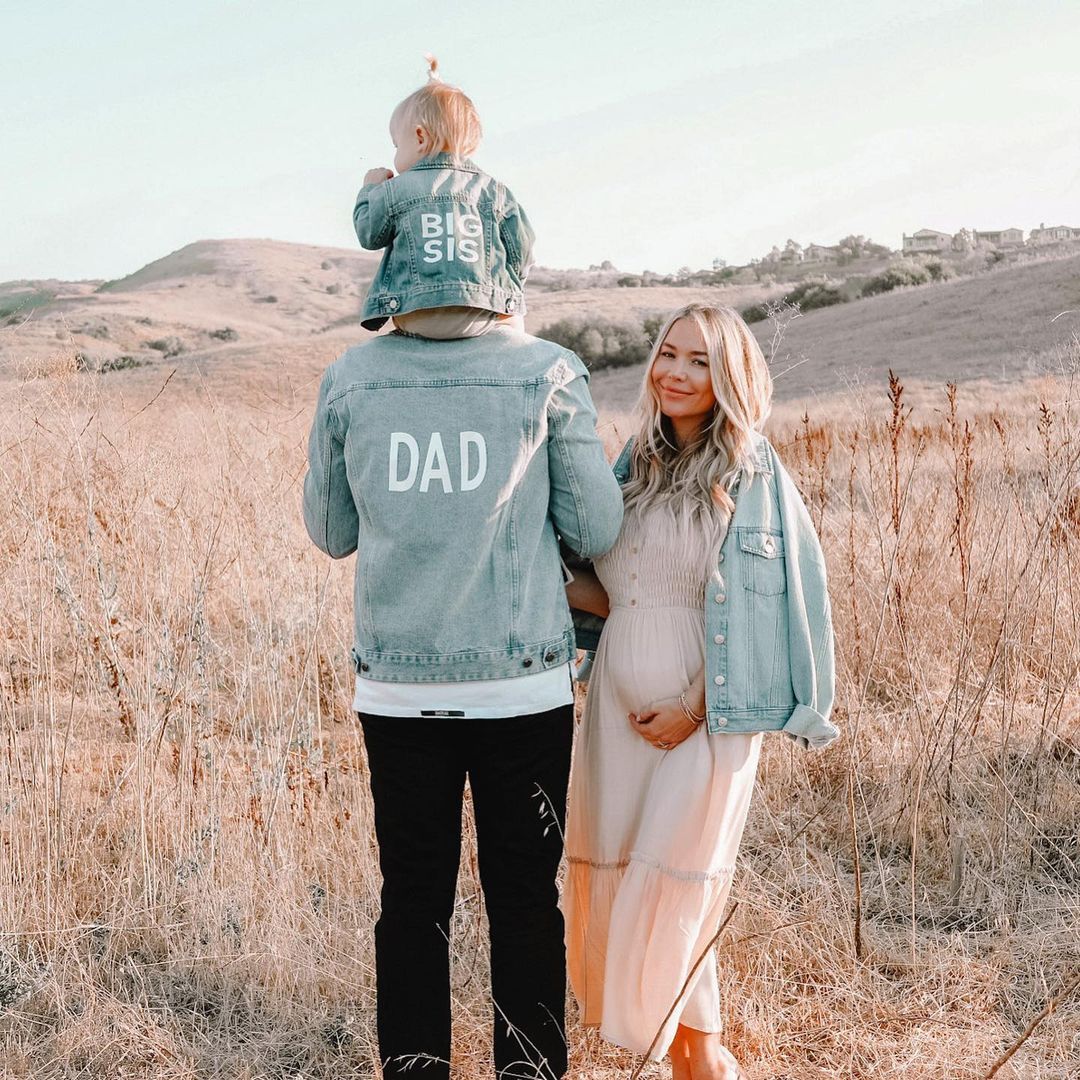 Planning a family photoshoot? Bring along matching jean jackets and layer them on top of your outfits, then snap a few photos.
The baby blue of the jackets pairs really well with neutral outfits, as Caitlin Wishmyer shows us in this cute photo.
Big Brother T-Shirt Pregnancy Announcement Photos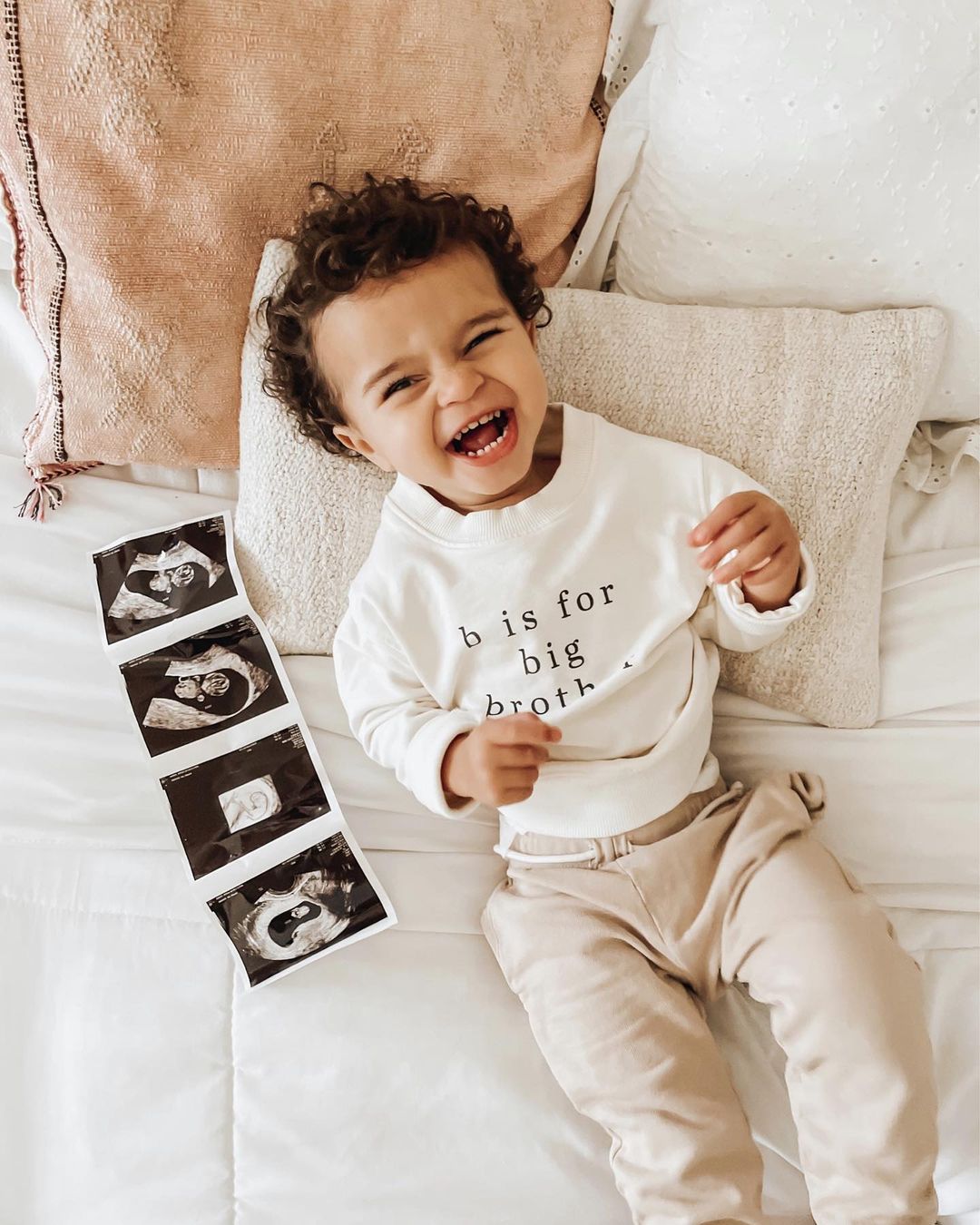 Planning a second baby pregnancy announcement?
Get your little one a big brother shirt and lay the ultrasound photos beside them or have some photos done of all 3 of you.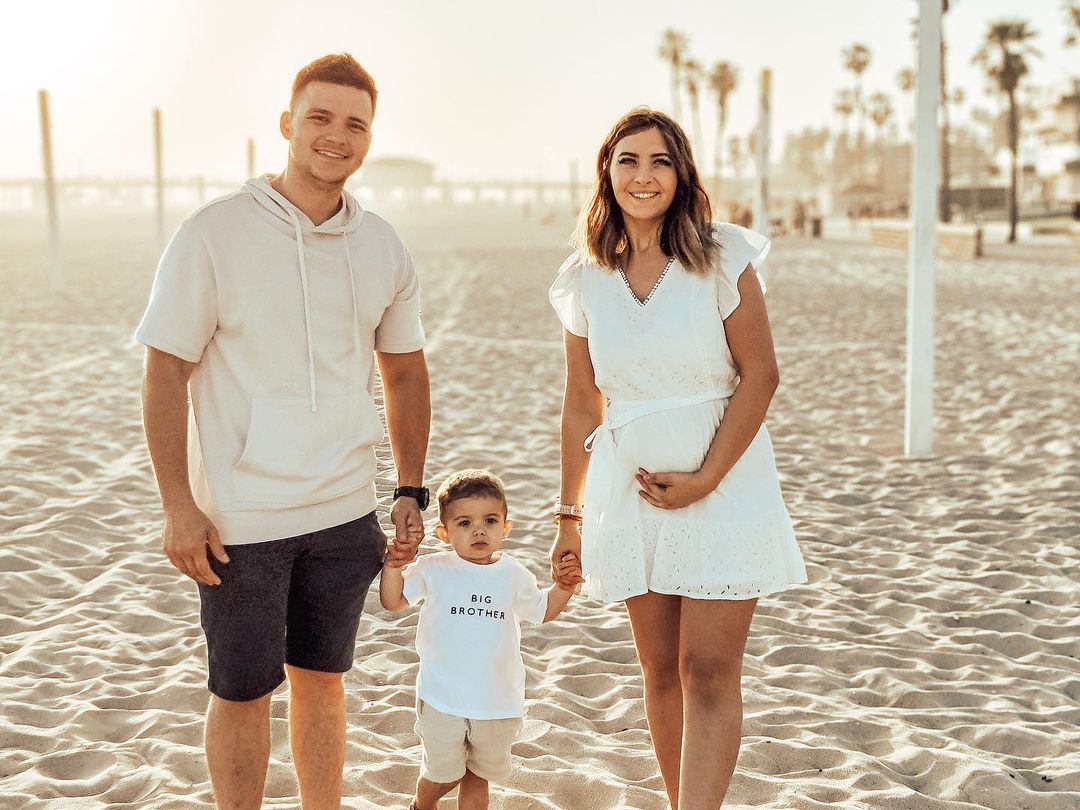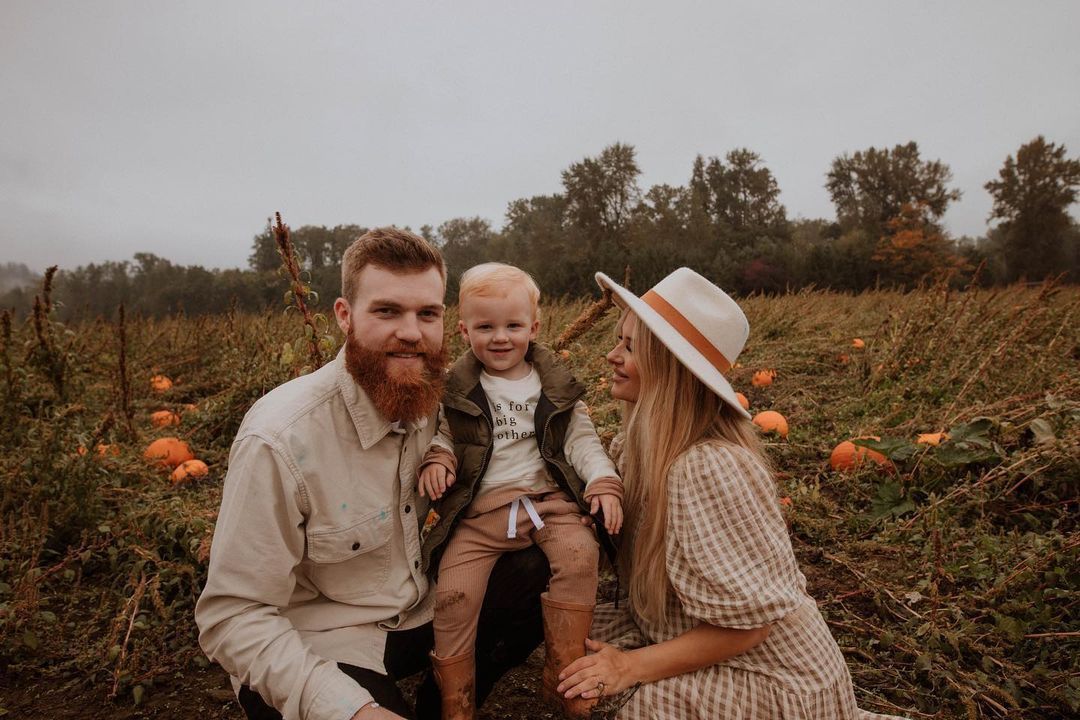 Mom and Dad Donut Pregnancy Announcement Photos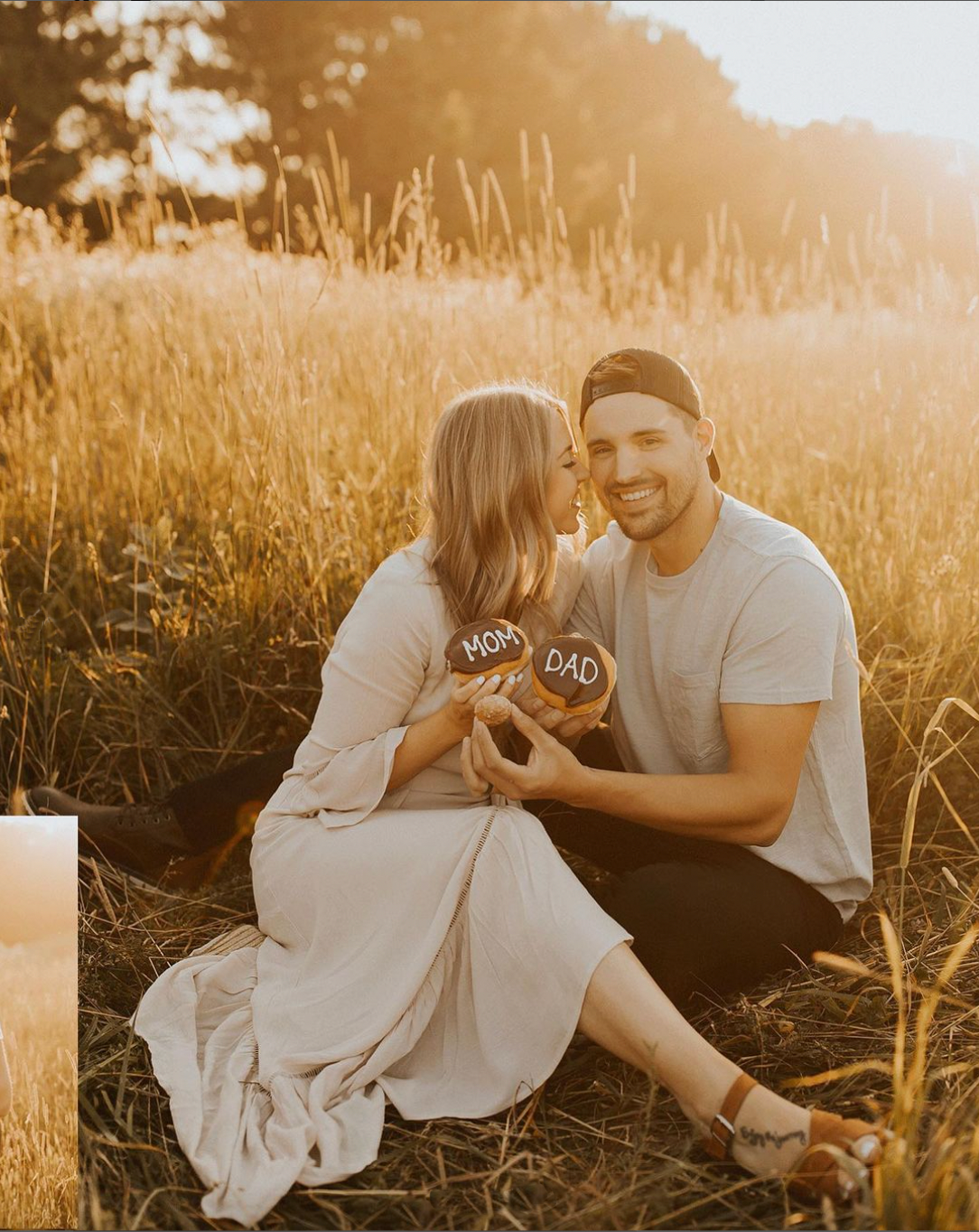 How fun is this pregnancy announcement photo idea!?
Did you meet your SO at a coffee shop? Is one of you a baker? Did you grab donuts on your first date?
Try incorporating something personal to the two of you to make your pregnancy announcement that much more special.
Big Sister Pregnancy Announcement Photo Ideas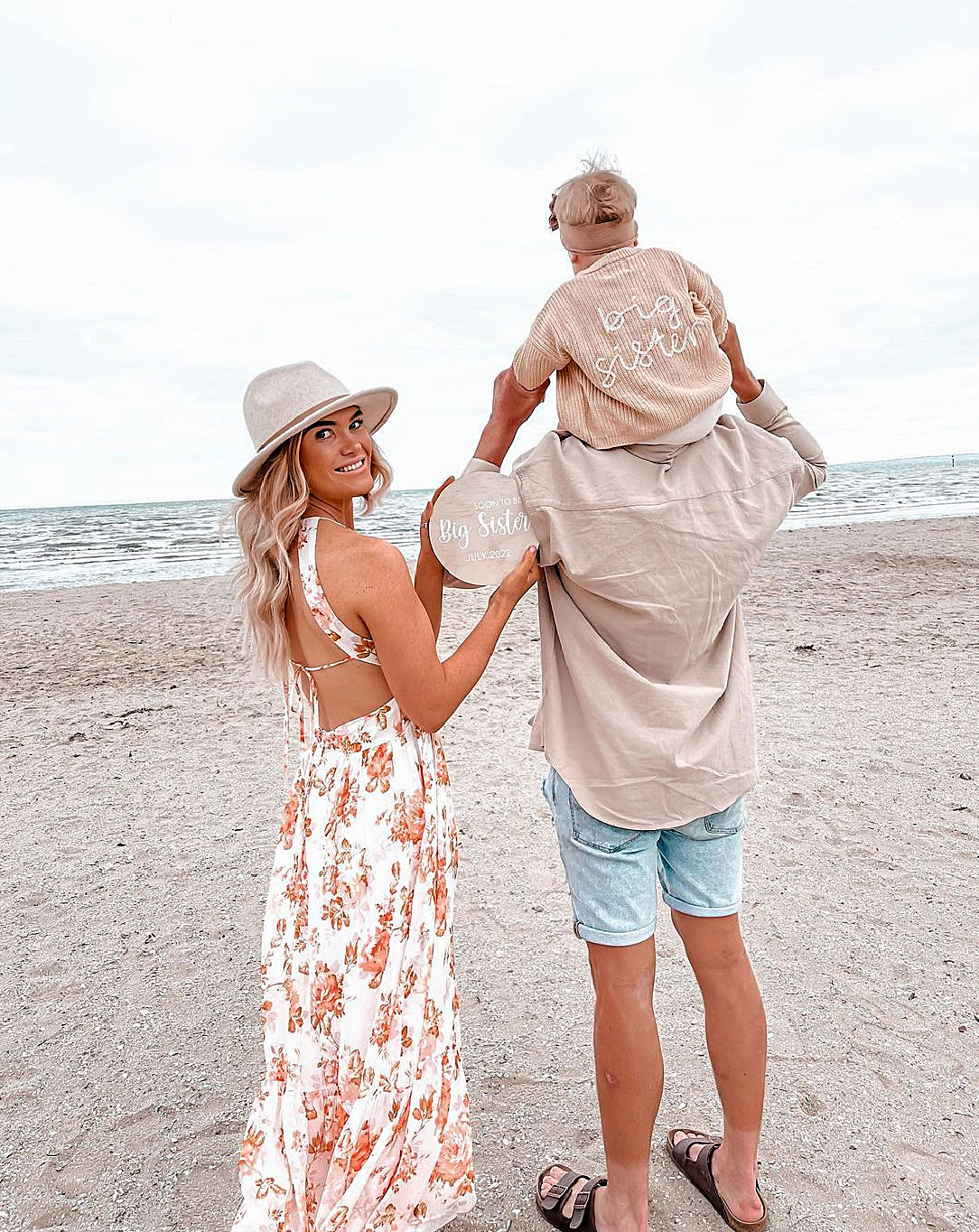 Celebrate in style with balloons and your best party dress.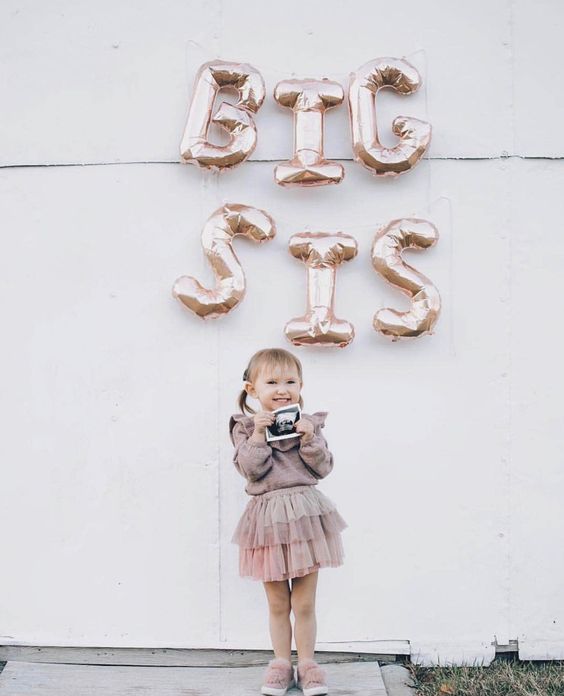 Planning a big sister announcement? Check out our whole collection of *the cutest* sibling pregnancy announcement ideas *ever* right here.
Outdoor Pregnancy Announcement Photos
Are you the less is more type?
Keep things cool with a simple image of you holding your belly, and pair it with a special caption.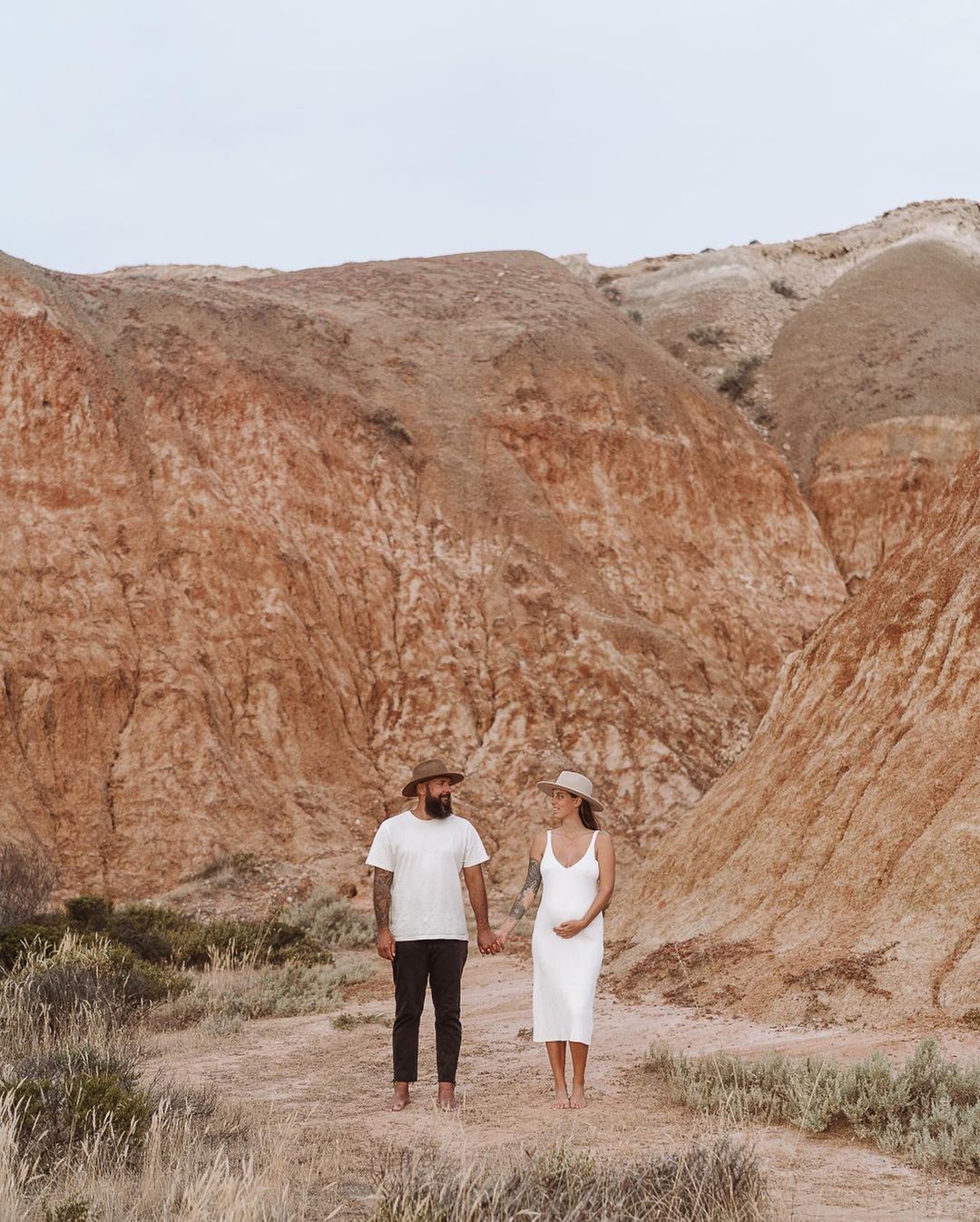 Classic Sonogram Pregnancy Announcement Photos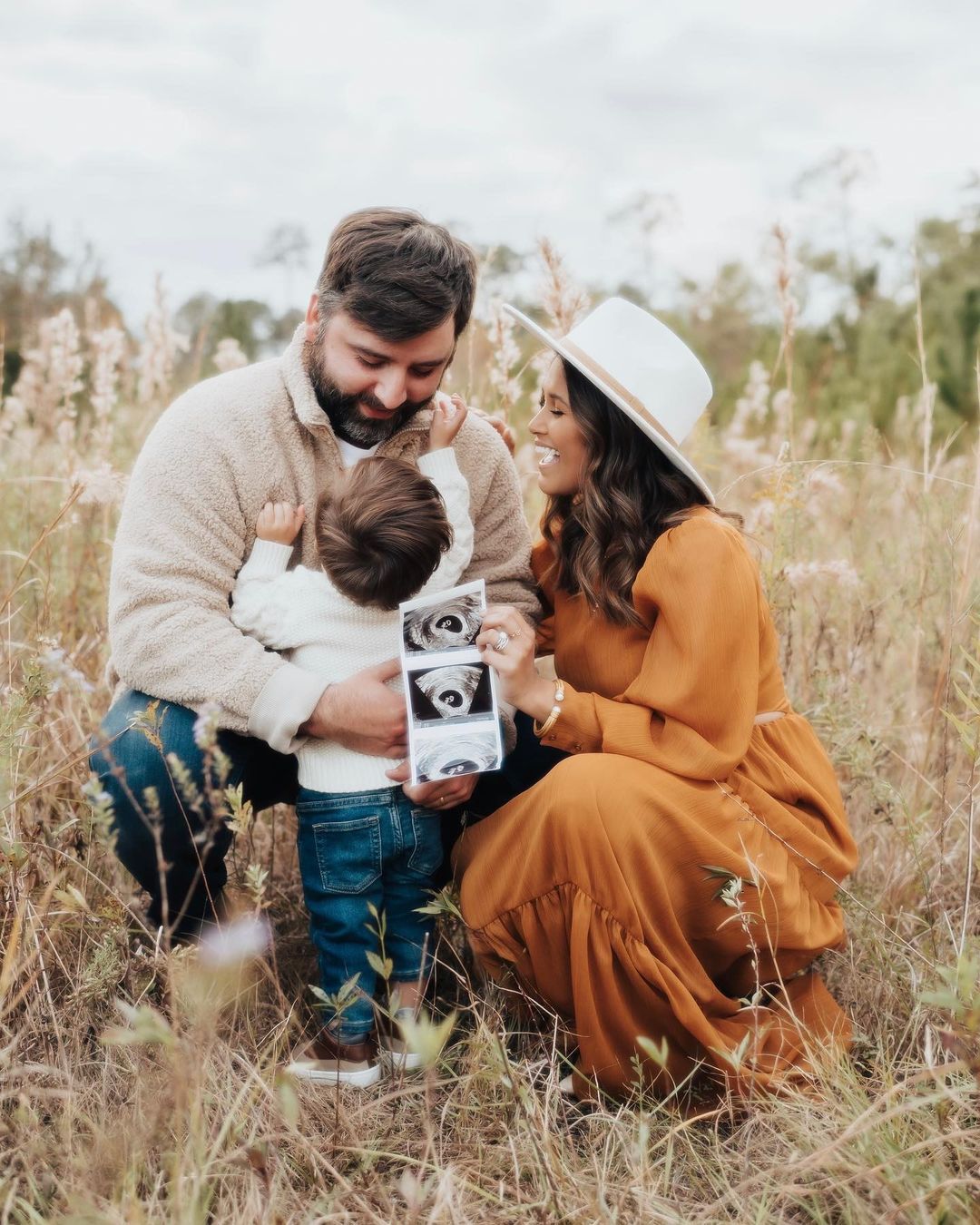 Is there a more classic pregnancy announcement photo idea than this one?
Obviously no.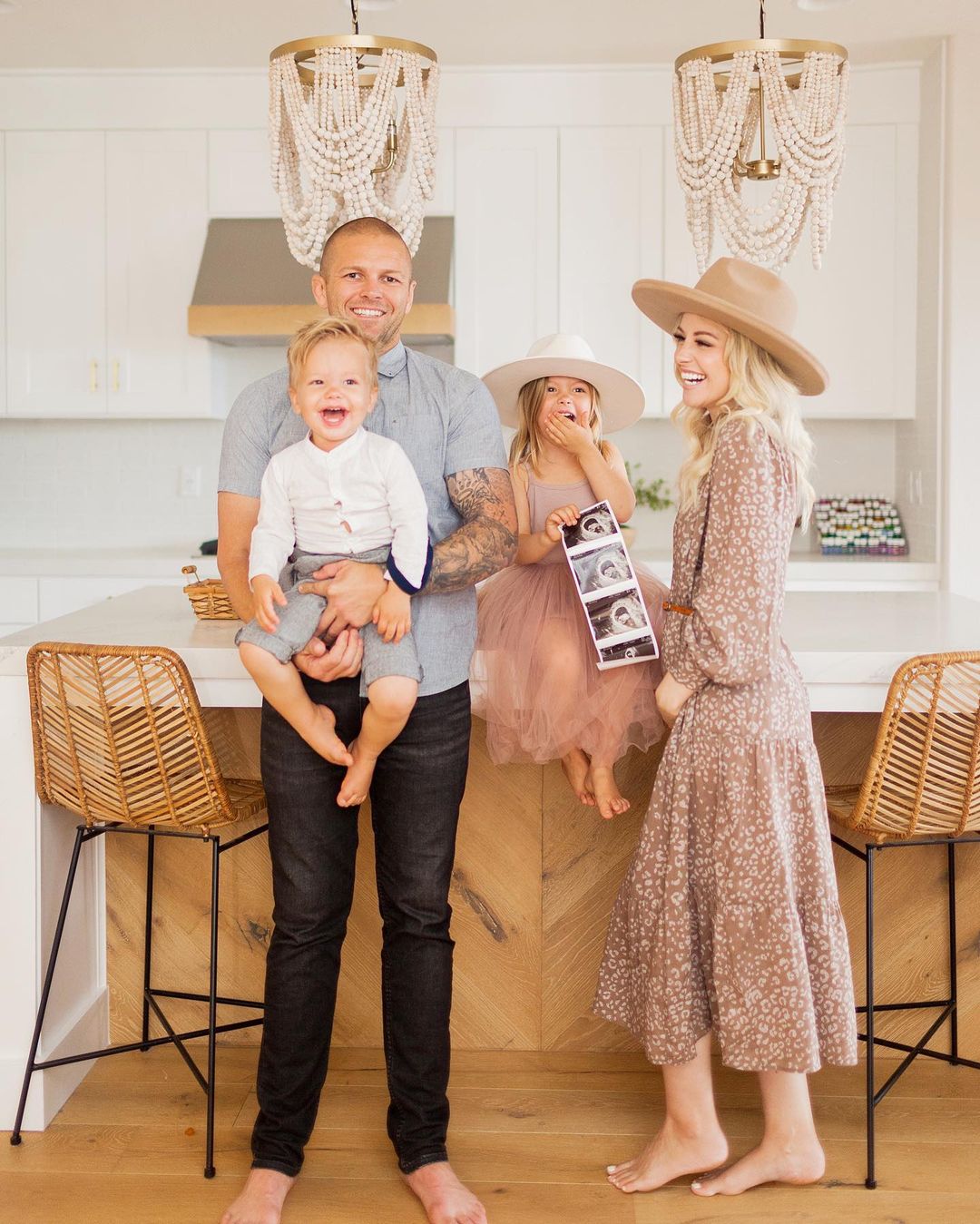 I absolutely love the idea of having one of your children hold the photograph – look how adorable this little one is!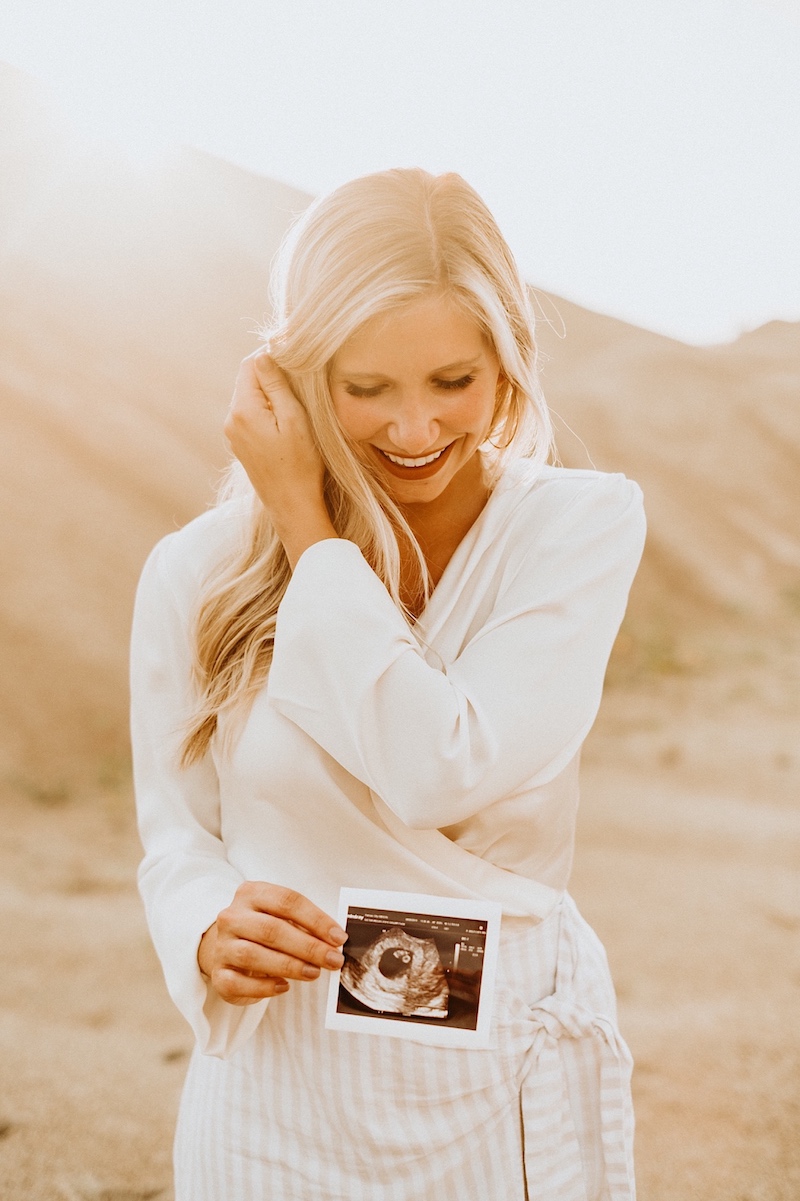 I love how the simplicity of her dress and the background really make baby the star of the show in this pregnancy announcement photo idea.
Talk about a pregnancy glow!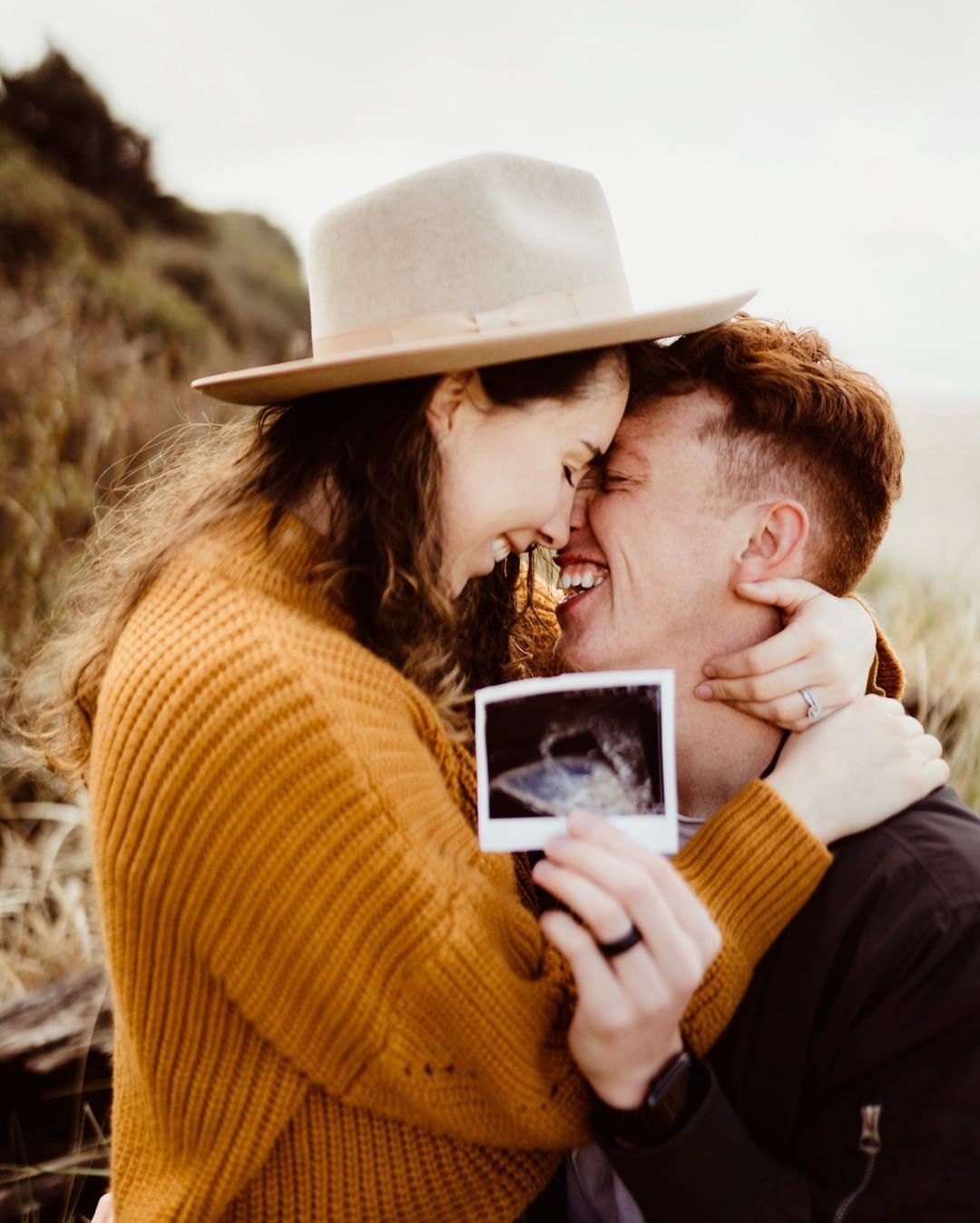 Pregnancy Announcement Photos with Your Dog
Is there a special furry friend in your family?
Let them wear their new title proudly with this super adorbs big bro bandanna.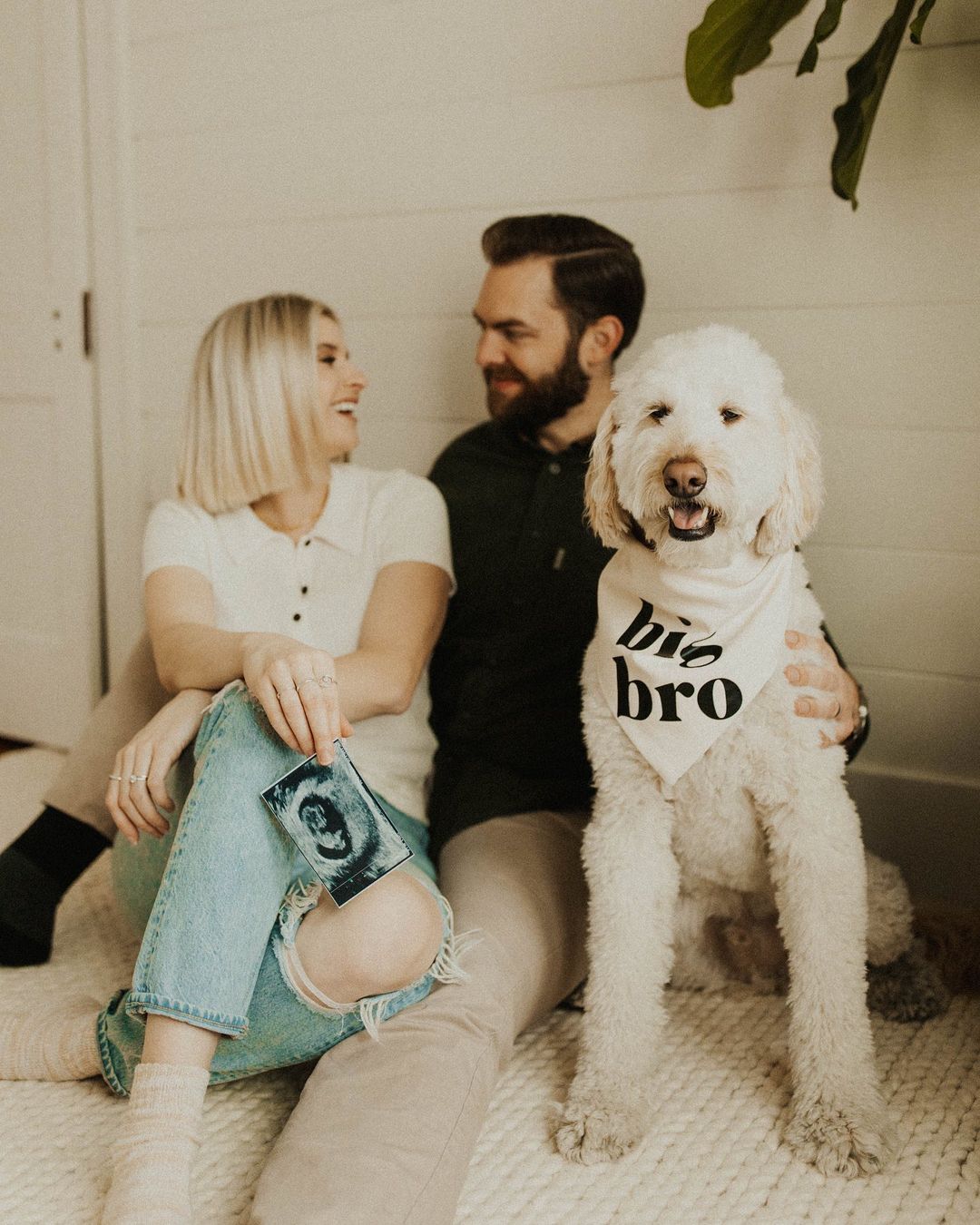 Or, just cuddle up in the kitchen with your pup.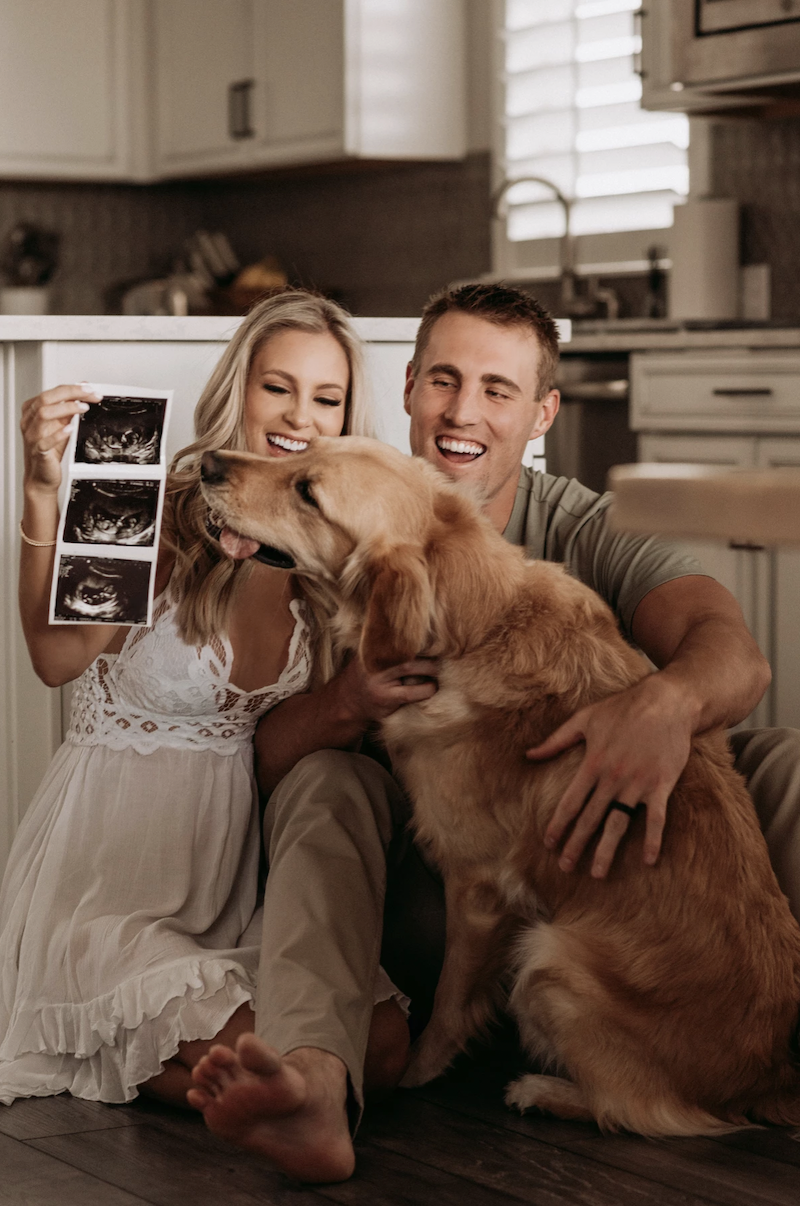 (Check out the whole collection of ideas for a pregnancy announcement with your dog here for more inspo.)
Matching Mom and Dad Ball Caps
This simple pregnancy announcement photo idea is totally one you could DIY with a phone stand and timer.
Choose a special spot that's meaningful to both of you and capture the moment.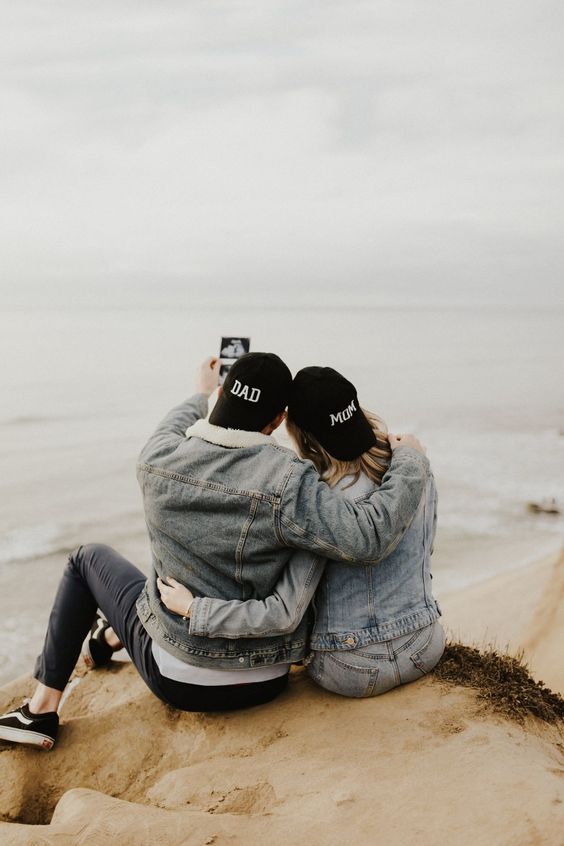 Love the idea of a beachy baby reveal? Check out this inspo list next – 25+ *Stunning* Ideas for a Beach Pregnancy Announcement
Shopping Spree Pregnancy Announcement Photos
Might as well stock up on some essentials while you're at it…
Related: 49+ Essential Items To Stock Up On Before Baby Arrives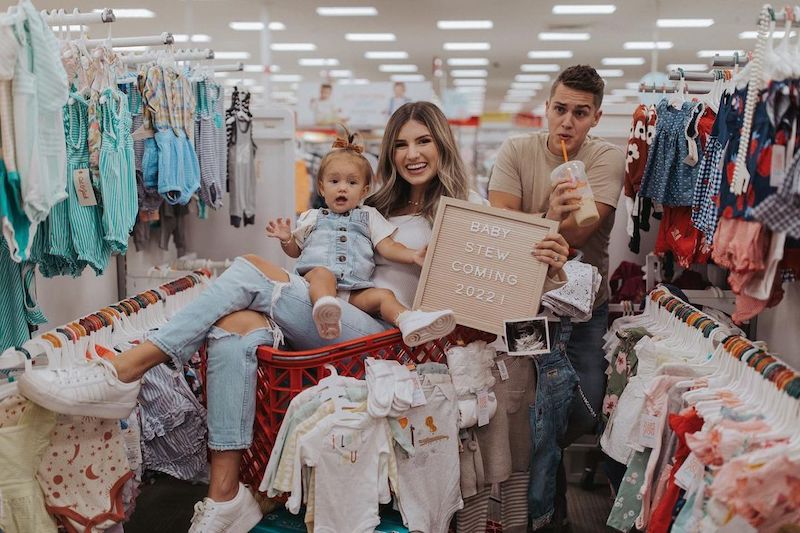 Belly Tattoo Pregnancy Announcement Photo Idea
Looking for a simple way to share that you're pregnant?
This cute belly tattoo is a totally cheeky and fun pregnancy announcement idea!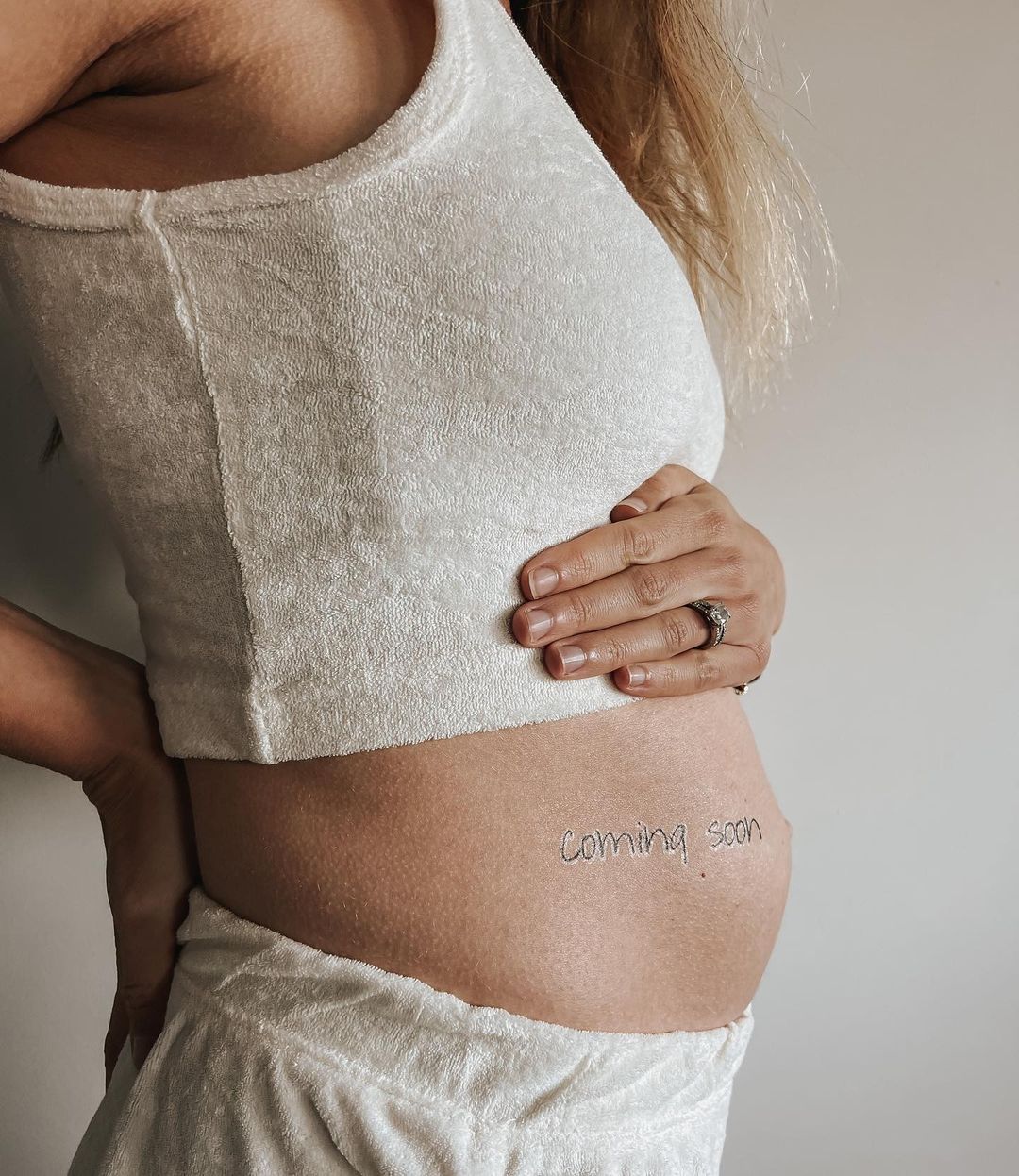 Onesie Pregnancy Announcement Photo Idea
Grab a few of your favorite baby items and a cute baby onesie and snap away!
16.

Letterboard Pregnancy Announcement Photo Idea

The little eucalyptus wreath is it for me.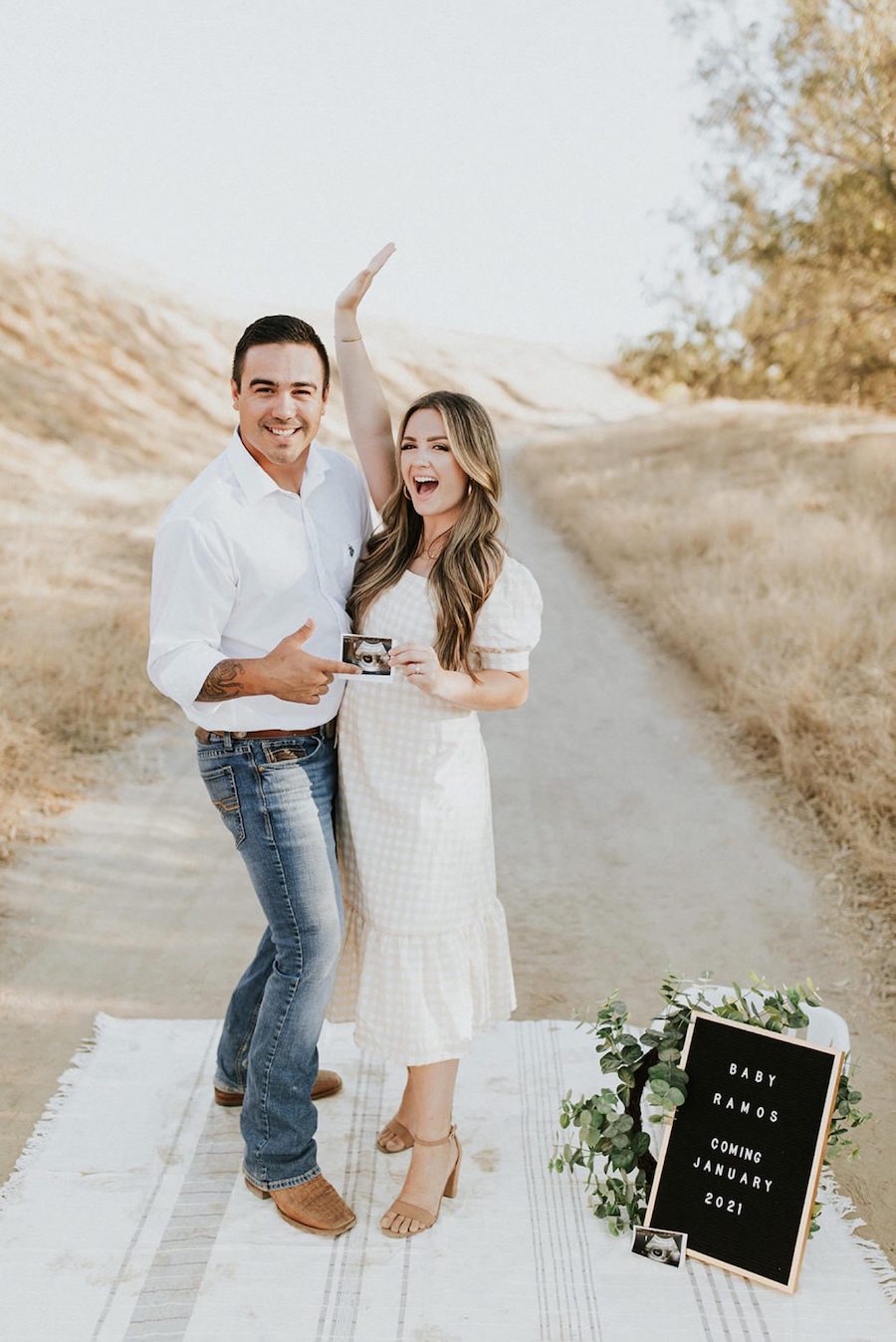 Could this little guy get any cuter?!
Get that little one ready for their new role by letting them hold the sign.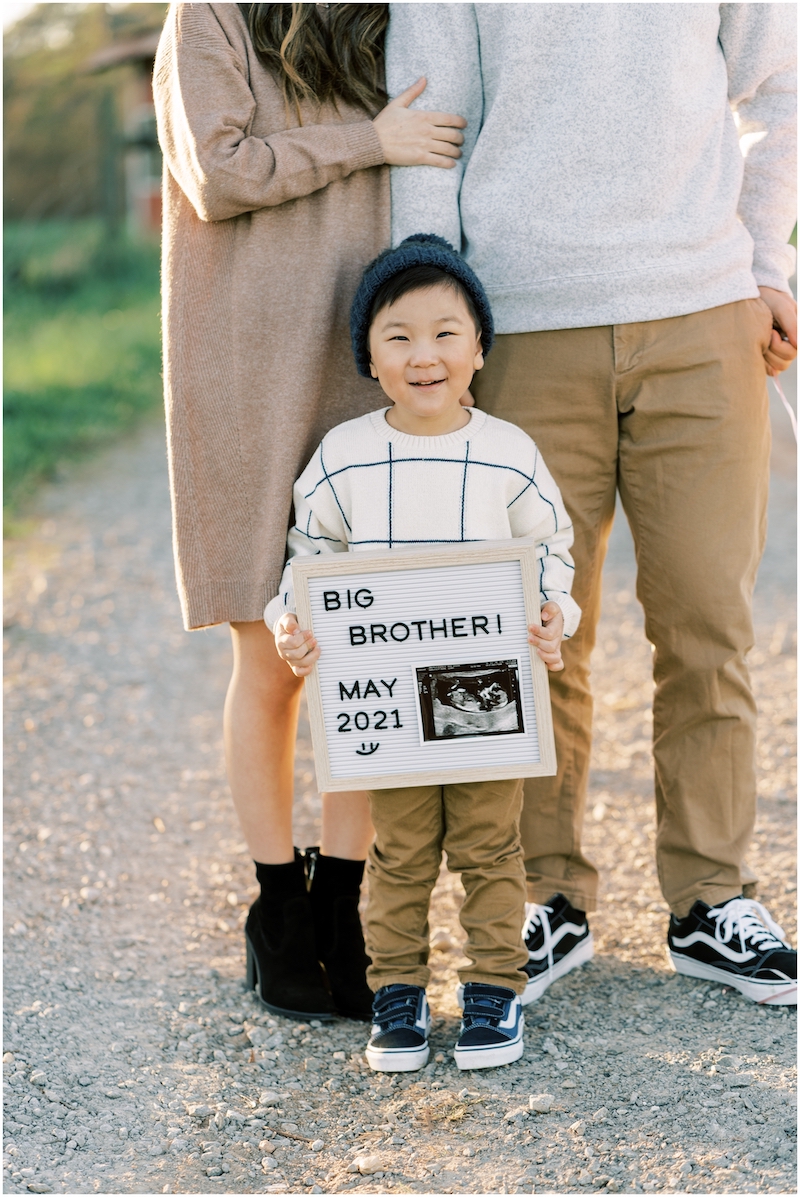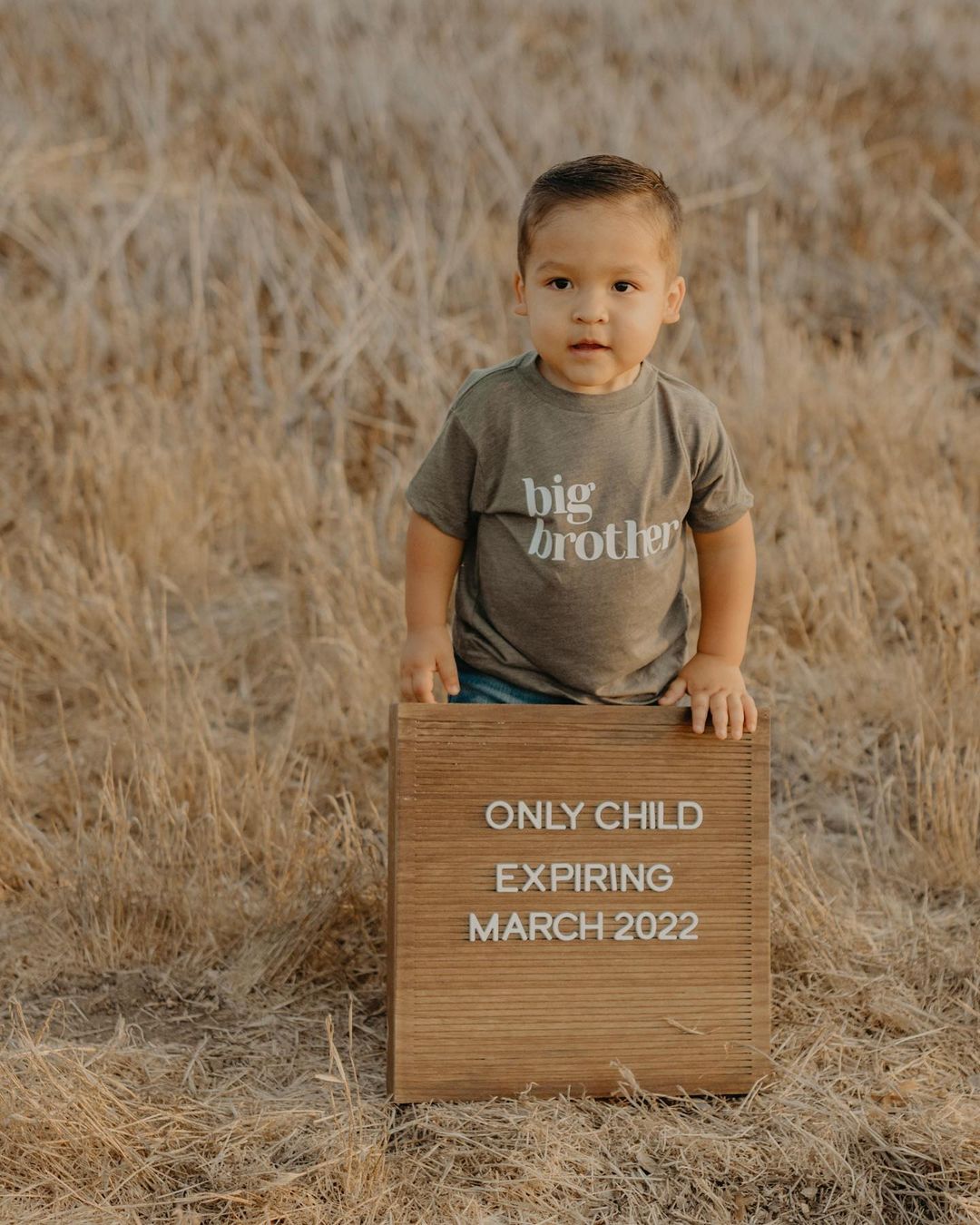 Or, just do it yourself.
Pssst – peep all the rest of our letter board pregnancy announcement ideas here.
Wooden Sign Pregnancy Announcement Photo Idea
Next up, these gorgeous custom wooden plaques with the most special message of them all: a baby announcement!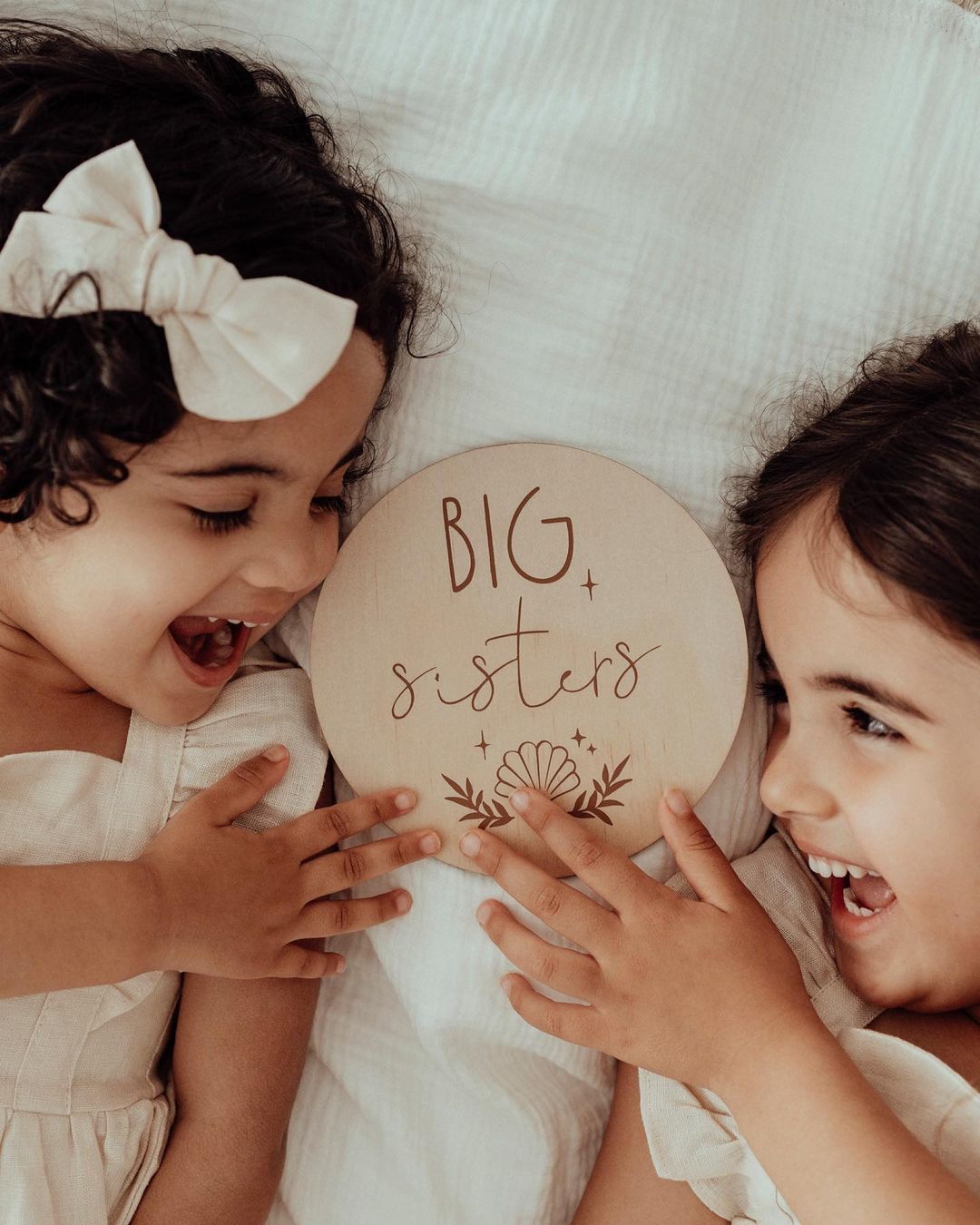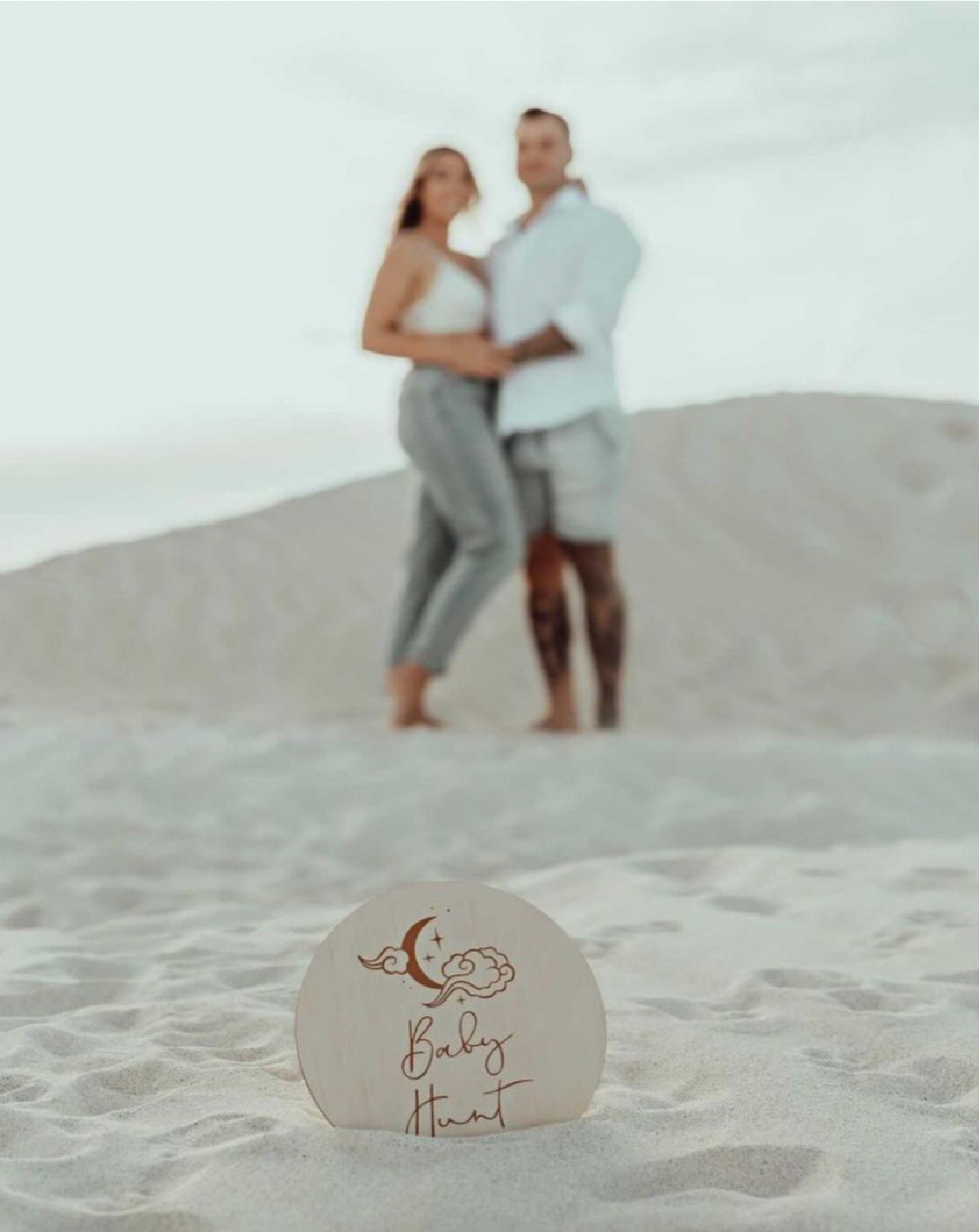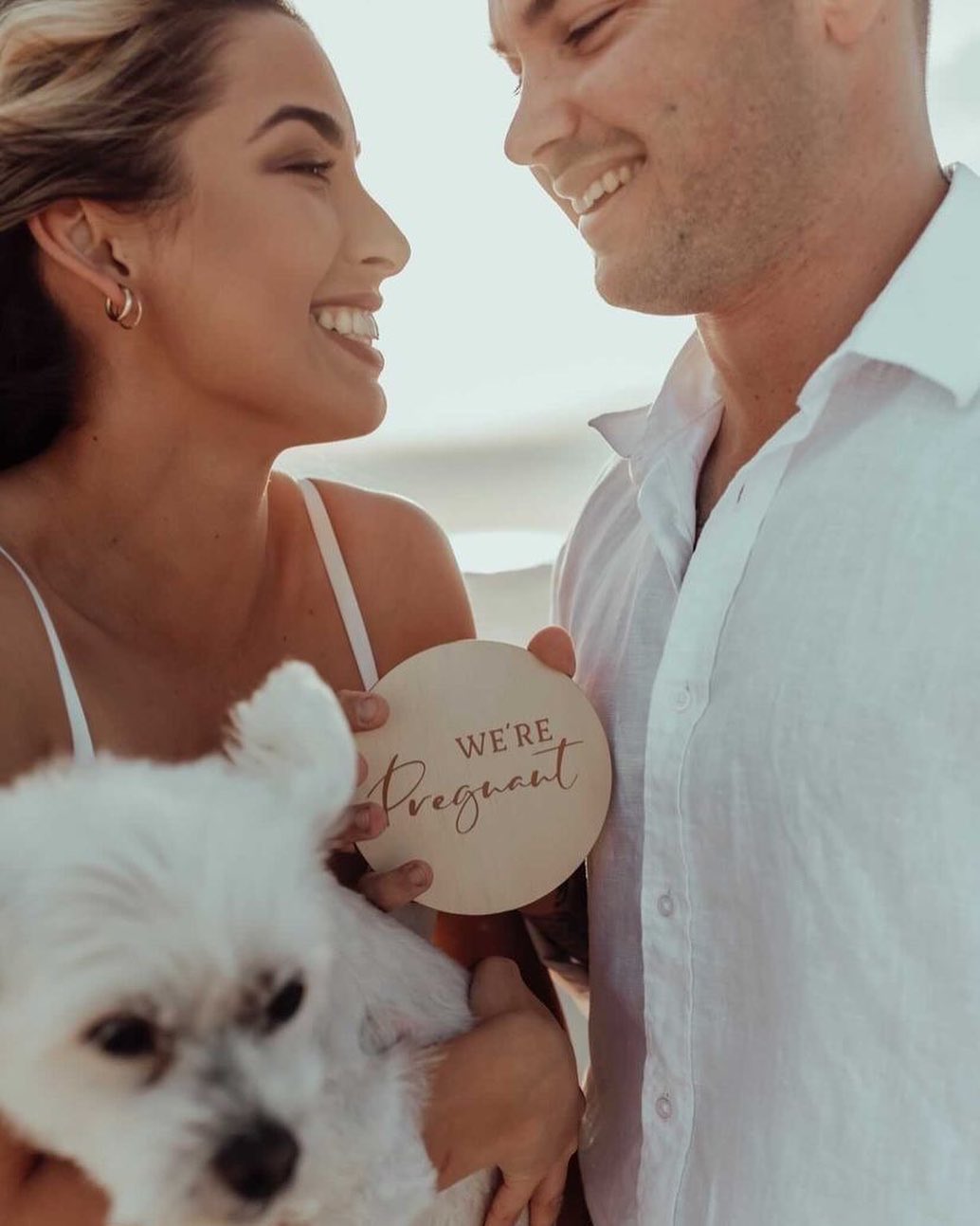 19.

Let Cute Cookies Make Your Pregnancy Announcement

Is mama a baker? Does daddy have a sweet tooth?

Have personalized sugar cookies made with a fun pregnancy announcement saying and share the image on your social media.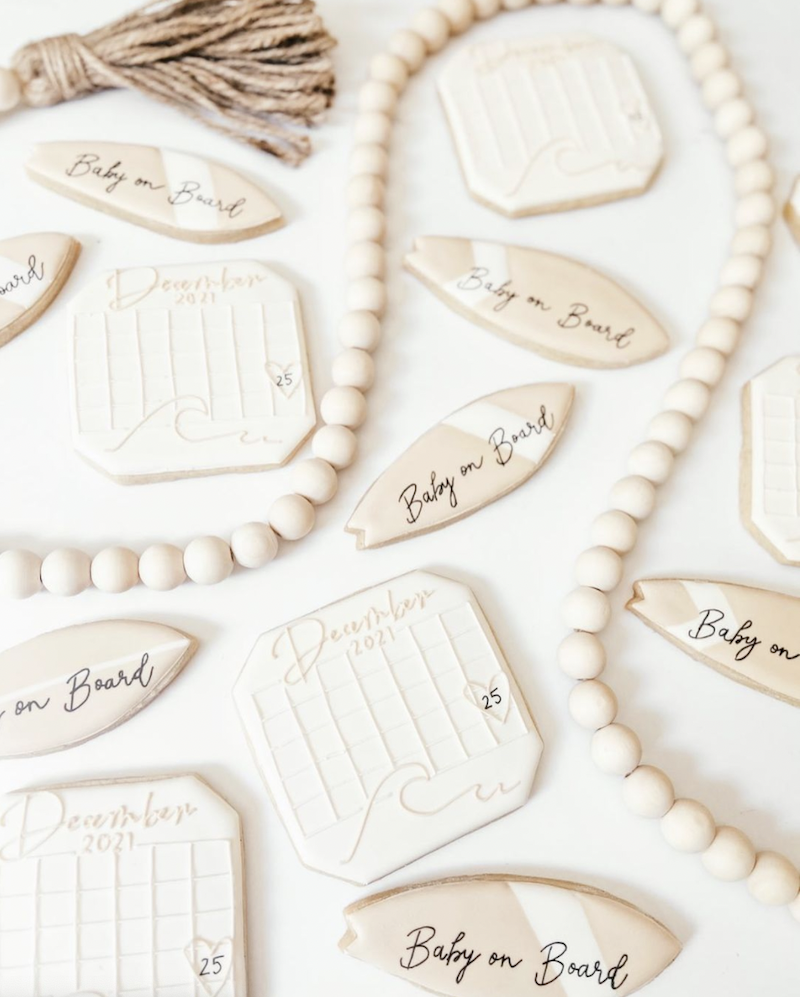 20.

Do It Disney Style
Disney fan? Consider making your big news even more 'you' by choosing a Disney-themed pregnancy announcement!
(And check out all of the rest of our fav Disney pregnancy announcement photos and ideas here!)
Related:
185+ *Precious* Pregnancy Announcement Captions for Instagram
19+ Adorable Pregnancy Announcement Cookies You Should Totally Copy
Oh My Morning Sickness! 13+ Simple Remedies for First Trimester Nausea That Worked for Me